The Girl Who Died
""...rapidly becoming the writer I will drop everything in order to read." "
Synopsis:
Una is devastated after the suicide of her father. So when she sees an advert seeking a teacher for two girls in Skalar on the storm-battered north coast of Iceland, she sees it as a chance to escape.
But once she arrives, Una quickly realises nothing in city life has prepared for her this. The villagers are unfriendly, the weather is bleak, and, from the creaky attic bedroom in the old house she is living, she's convinced she heard the ghostly sound of singing.
Una worries that she is losing her mind. And then, just before Christmas, there is a death in the village.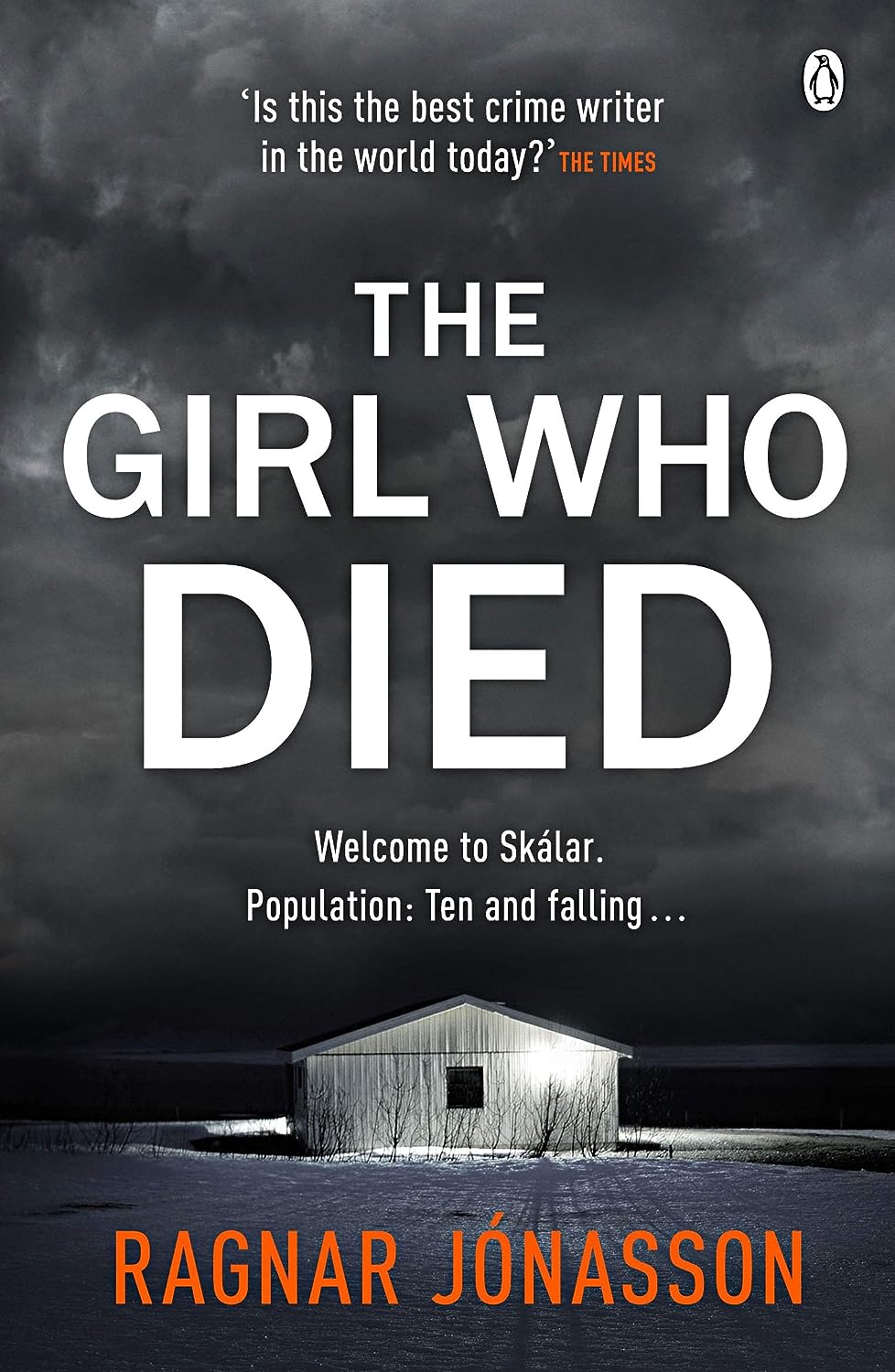 Purchase the book from Amazon.
Review:

There was a feature in The Times a few months ago which asked the question of whether Ragnar Jónasson is the best crime writer in the world? As someone who has read all six novels in the Dark Iceland series and the Hidden Iceland trilogy, I feel qualified to answer that question, and the answer is absolutely, without a doubt. The six Ari Thor novels are pure class and could have been written during the golden age of crime fiction when Agatha Christie was at the height of her powers. The backwards Hulda trilogy was melancholy and haunting and richly executed. With 'The Girl Who Died', Ragnar's first standalone thriller, he's confirmed that is he a writer of immense talent. The barren landscape of an isolate village on the northern tip of Iceland, the darkness of the depth of winter, the villagers with everything to hide from a newcomer – these tropes are staples in crime thrillers, but nobody can use them with the originality and fervour as Ragnar Jónasson. In one sentence, he can richly describe a character that would take most writers half a page. Una is a tragic figure, struggling to cope with her past and facing an uncertain future. She's lost and the pain and torment she is going through leeches from the page as we go on this journey of discovery with her. Her emotions are raw and very real. Anyone who has suffered such personal agony will be able to sympathise with her actions. She's brave yet fragile, wants to be alone but craves company. 'The Girl Who Died' is a haunting read as the grief and loss touch every character. However, it's not a slow read. I devoured it over two nights. This is a gripping thriller that will suck you in with its ethereal prose and characterisation. Ragnar Jónasson is a creative genius. He is rapidly becoming the writer I will drop everything in order to read. Another standalone is released in 2022 and I'm counting down the days already!