The Couple at No 9
""I particularly liked the twist at the end - for me at least, most unexpected.""
Synopsis:
Saffron Cutler and boyfriend Tom move into her grandmother's old cottage to await the arrival of their new baby. Grandmother Rose is in a care home suffering from Alzheimer's and is increasingly confused about the past. When two bodies are discovered as alterations are being made to the cottage, the peace and tranquillity the couple were experiencing is disrupted. The bodies have been there for around thirty years and it is not clear whether Rose was either there at the time and could have been in some way involved.
Someone else seems to be interested in what is happening at the cottage and Saffron feels that someone is watching her. She proves to be right and when both she and her mother are confronted by an individual, it seems that there is a lot more than just the deaths to investigate.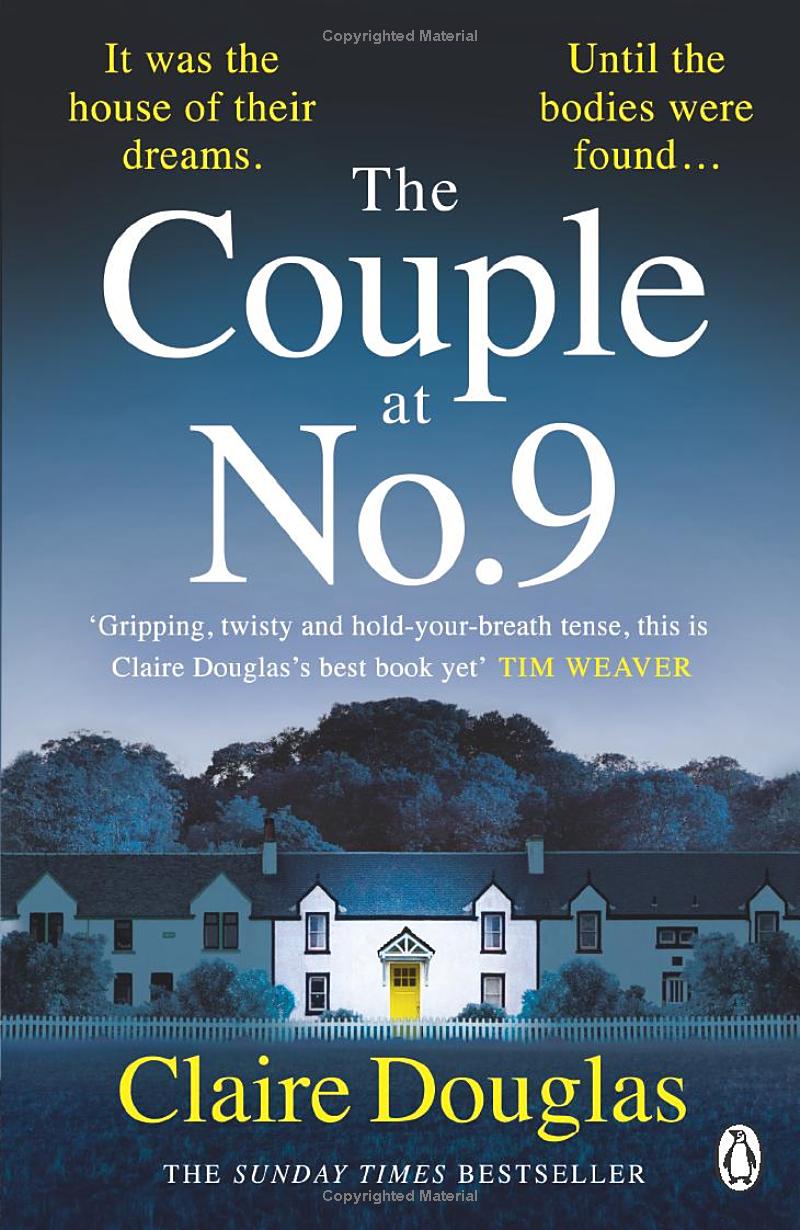 Purchase the book from Amazon.
Review:

I engaged very quickly with the protagonists in this book and was eager to follow their story from the very beginning. The action continued to develop rapidly and as it moves along, layer upon layer of past history is unveiled. Something momentous has happened in the past but exactly what is hidden from view for most of the book. Family secrets hide the pasts of both Rose and her erstwhile companion in the cottage. Several people hold parts of the answer and when it is revealed it came as a big surprise to me. I loved the characters in the book, both current and those emerging from the past. I particularly liked the twist at the end - for me at least most unexpected.