Shadow Play
""...sparkles with London wit..." "
Synopsis:
The body of a well-dressed man is found in a car repair yard in Davey's Lane, Shepherd's Bush. He has no ID, and DCI Bill Slider and his team have little to go on as they start their investigations. But eventually a masseur identifies him as someone called Leo King, and states that he was someone's 'right hand man'. She gives the police an address for King's flat, which Slider's team discover has been methodically turned over in an unsuccessful attempt to find something, unsuccessful. Slider's men eventually find a memory stick with a video of an ex-MP and now London Assembly member called Kevin Rathkeane enjoying himself with two male prostitutes. They also discover that King's real name was Leon Kimmelman, and he worked for a man called Charles Holdsworth.
As Slider's team investigate further, it is drawn into the murky world of property developers, corrupt politicians, rent boys, local government, and dodgy money. Along the way they meet Silverman, who is married to Holdsworth's sister Myra. Are they the murderers? or is it Holdsworth? Or his wife, who has decided to turn the tables on her bullying husband? Or indeed, is it Eli Sampson, who rents the car repair yard in Davey's Lane?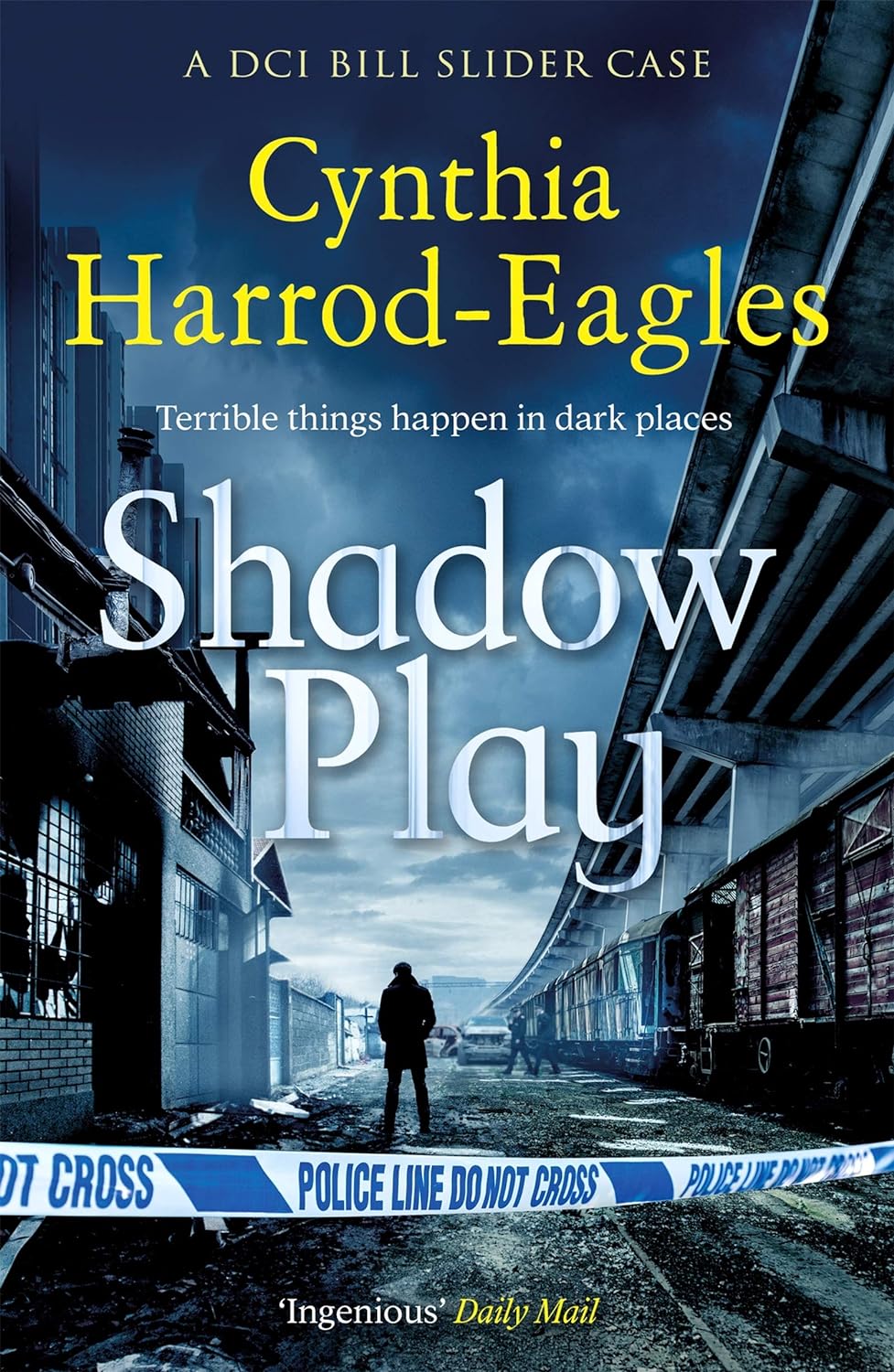 Purchase the book from Amazon.
Review:

This is the 20th crime book featuring DCI Bill Slider and his team from Shepherd's Bush nick. It is a straightforward police procedural, and highlights the effort put into investigating a murder by way of sheer hard work. It is a simple story, with just one murder, and Slider's team work as one to solve the case. The writing is sparse and to the point, with few red herrings. There is no sudden, blinding flash of intuition that solves the crime. It is all done by hard work. The dialogue, as spoken by the investigating officers, sparkles with London wit, and adds humour to what is, in reality, a serious investigation. And the officers themselves are all too real, with their dislike of certain suspects, their prejudices, and in one case, a female DC's wiles to make suspects reveal what they don't want to reveal. And Harrod-Eagles doesn't slip into the all too common cliché of making Slider a divorced, recovering alcoholic with problems. He is a hard-working family man who plays by the rules. And in doing so, adds greatly to the enjoyment of the book.