Cross Her Heart
""You'll be hooked from the first chapter.""
Synopsis:
Haunted by a tragic past, all Lisa wants is a quiet life with her daughter, Ava. And when she meets a new man, things seem to be falling into place. But Lisa is hiding a secret so momentous it could shatter her entire world.
When sixteen-year-old Ava saves a young boy's life, she becomes a local hero. But never in a million years could she have anticipated the fallout of her actions.
Marilyn has the perfect life. Her husband, her job, her house - she seems to have it all. But she could never admit to her best friend Lisa the lies she tells herself to get through the day.
One moment will change these three women's lives forever… and the secrets they've been keeping could destroy them all.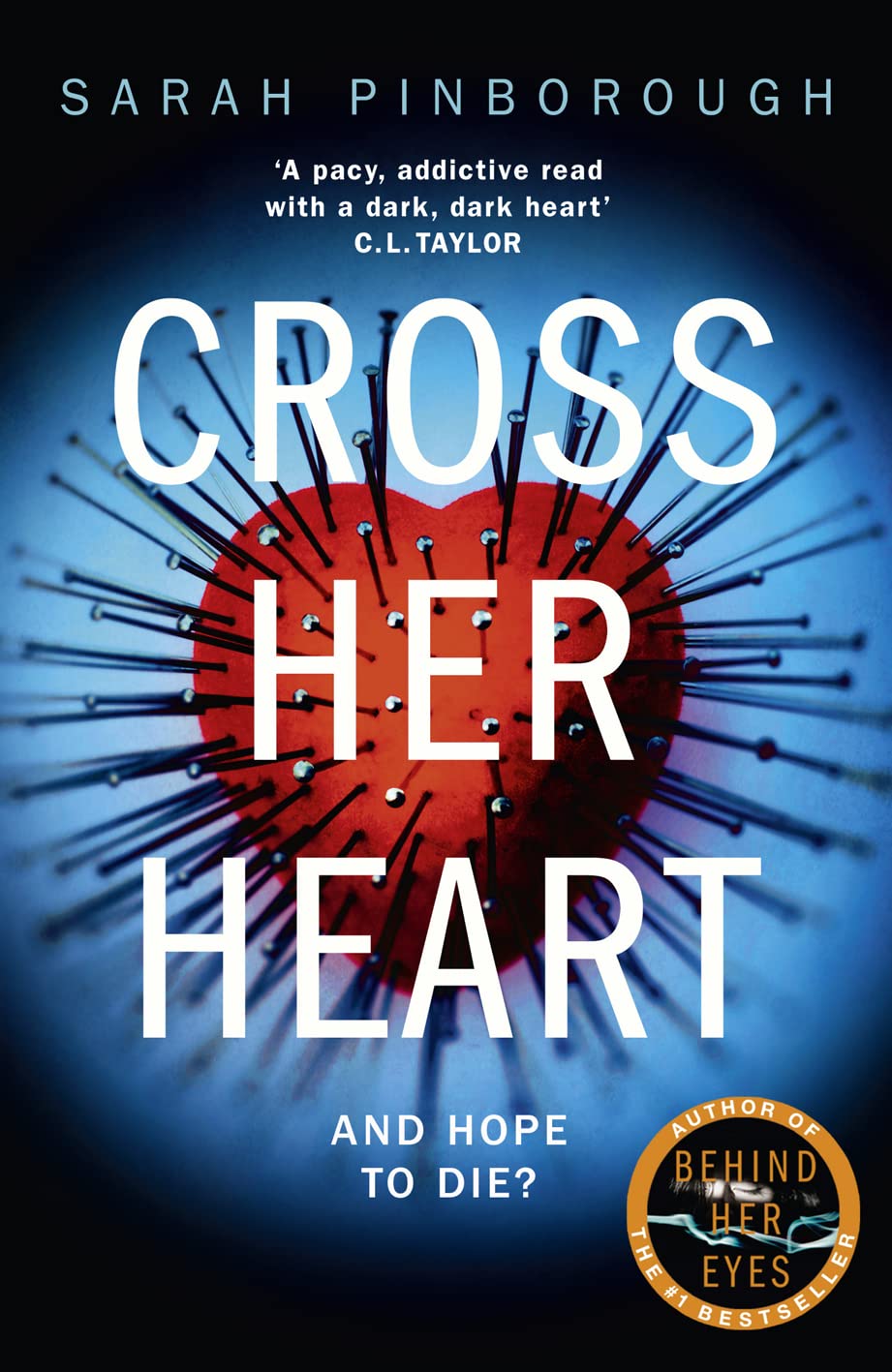 Purchase the book from Amazon.
Review:

Sarah Pinborough is a writer of many talents; from young adult fiction to historical crime thrillers. Last year, she blew everyone away with the chilling and original 'Behind Her Eyes' which lauded her as a major new voice in the contemporary psychological thriller market. 'Cross Her Heart' cements her reputation as a storyteller of immense power. Chapters are told from the view points of the three women at the centre of the novel: Lisa, her teenage daughter, Ava, and her best friend, Marilyn. The voices are fresh, exciting and the use of language is spot on. Pinborough doesn't just create characters, she becomes them; using modern teenage vernacular and rapidly changing to the vocabulary of the middle class. As the plot unfolds, twists and shocks jump out unexpectedly, making this a page turning thriller difficult to put down. The flashback chapters make for uncomfortable reading. They're stark and powerful and add weight to the fragility of the characters relationships. In a lesser writer's hands, this story could have been crass and sensationalist. Sarah Pinborough writes with heart and humility. 'Cross Her Heart' is an addictive read. You'll be hooked from the first chapter.