Blackout
"'...a definite must-read from a master storyteller. ' "
Synopsis:
Berlin, December 1939. As Germany goes to war, the Nazis tighten their terrifying grip. Paranoia in the capital is intensified by a rigidly enforced blackout that plunges the city into oppressive darkness every night, as the bleak winter sun sets.
When a young woman is found brutally murdered, Criminal Inspector Horst Schenke is under immense pressure to solve the case, swiftly. Treated with suspicion by his superiors for his failure to join the Nazi Party, Schenke walks a perilous line - for disloyalty is a death sentence.
The discovery of a second victim confirms Schenke's worst fears. He must uncover the truth before evil strikes again. As the investigation takes him closer to the sinister heart of the regime, Schenke realises there is danger everywhere - and the warring factions of the Reich can be as deadly as a killer stalking the streets.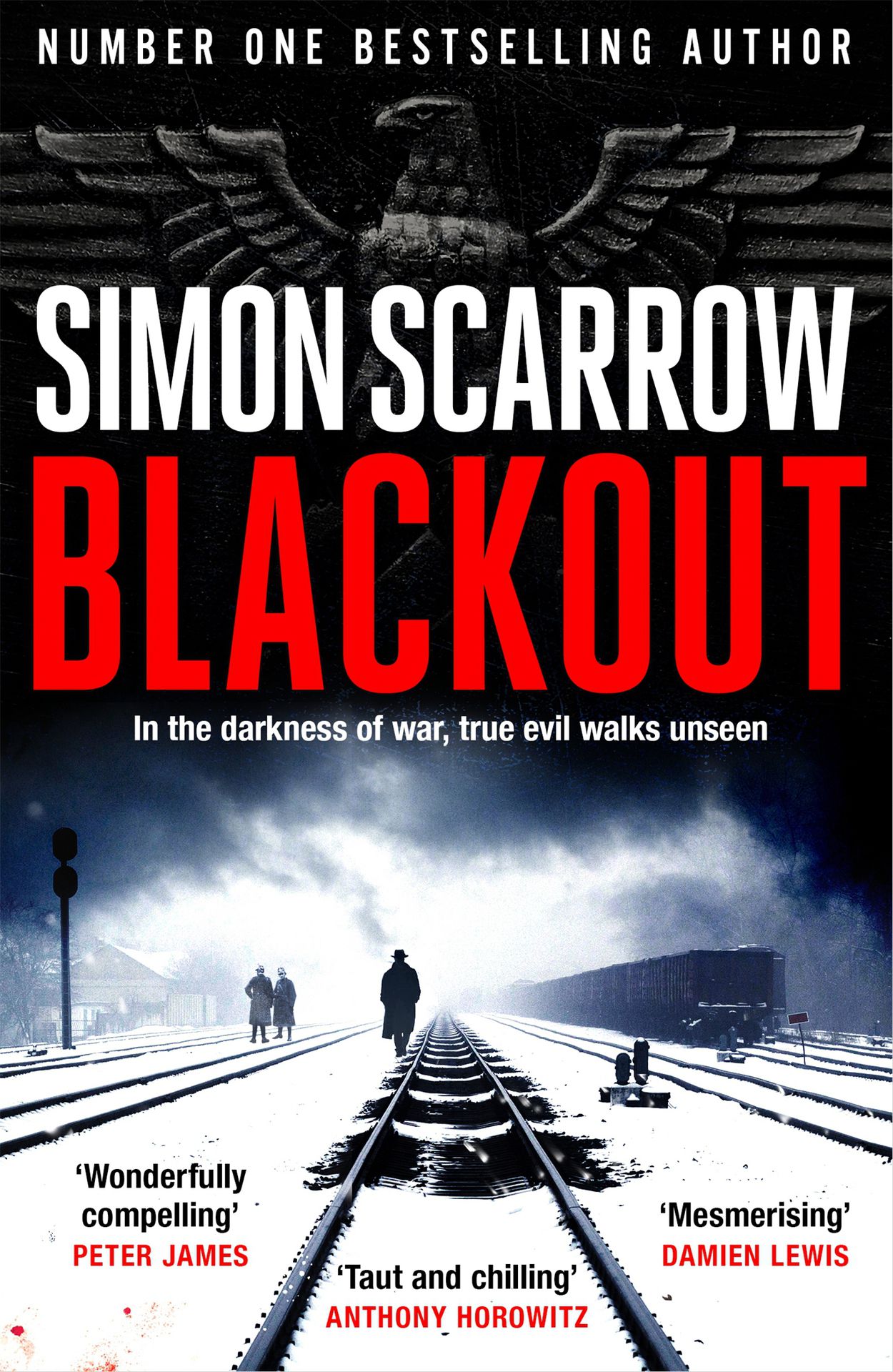 Purchase the book from Amazon.
Review:

I have been going through a WWII phase. If a story takes place during the second world war, then it calls out to me. Such is the reason why I was intrigued when I received 'Blackout' in the post. What really attracted me to Scarrow's new series is that it takes place in Berlin, the main protagonist a German Inspector. What Scarrow shows is that although the Third Reich were the instigators of war, not every German agreed with their principals, but what one forgets is that the everyday man or woman in Germany dealt with the same restrictions as the British. This is where Scarrow starts his story with Berlin in total blackout, handing the streets over to criminals, prostitutes and murderers who use the pitch dark to their advantage. As with his Eagle series, Scarrow is marvellous at giving his reader a sense of place. Here he delves into how people felt and the propaganda that sparked the paranoia on every person, watching what they said, what they did in case they were reported to 'the party'. Any sense of betrayal was dealt with swiftly and with strong consequences. Germans had seen what 'the party' could do with the Jews, so imagine what they could do to those they felt were a traitor to the cause? It was interesting to see the war from a German perspective. Schenke is a bit of a dark horse, but he is intriguing in a moody way. He isn't a member of 'the party', and that has been noted by people in high positions. His relationship with Karin is interesting as they are poles apart. She is privileged and is outspoken about how difficult it is to shop for perfume whilst waiting for Germany's former allies to step into line after the brisk invasion of Poland. Again, like the Great War, people hoped war would all be over by Christmas. Thankfully, Karin is also not a fan of the new regime, although that may be back to simply being inconvenienced. However, Scarrow just manages to get away with Karin not being quite so annoying and spoilt to make your teeth grate! I had a fair idea who was the perpetrator of the killings, but this did not distract my enjoyment of 'Blackout'. In fact, I was rather swept away being transported back to 1939 Berlin and how the last war affected Schenke and that some lessons hadn't been learnt by many Germans who felt it perfectly reasonable to pitch their country back into war after only twenty-one years. Scarrow's 'Blackout' felt like a History lesson wrapped up in a crime novel, but he perfectly wraps the history to propel his story, rather than inhibit it. I look forward to Schenke's next case, especially as each case will bring him and his country deeper and deeper into war. 'Blackout' is a definite must-read from a master storyteller.