Written in Blood
""I defy anyone to put this book down once they have started it.""
Synopsis:
A serial killer will stop at nothing…
The Killer: His most valuable possession has been stolen. Now he must retrieve it, at any cost.
The Girl: Angela Wood wanted to teach the man a lesson. It was a bag, just like all the others, but when she opens it, the worst nightmare of her life begins.
The Detective: A journal ends up on Robert Hunter's desk. It soon becomes clear that there is a serial killer on the loose. If he can't stop him in time, more people will die.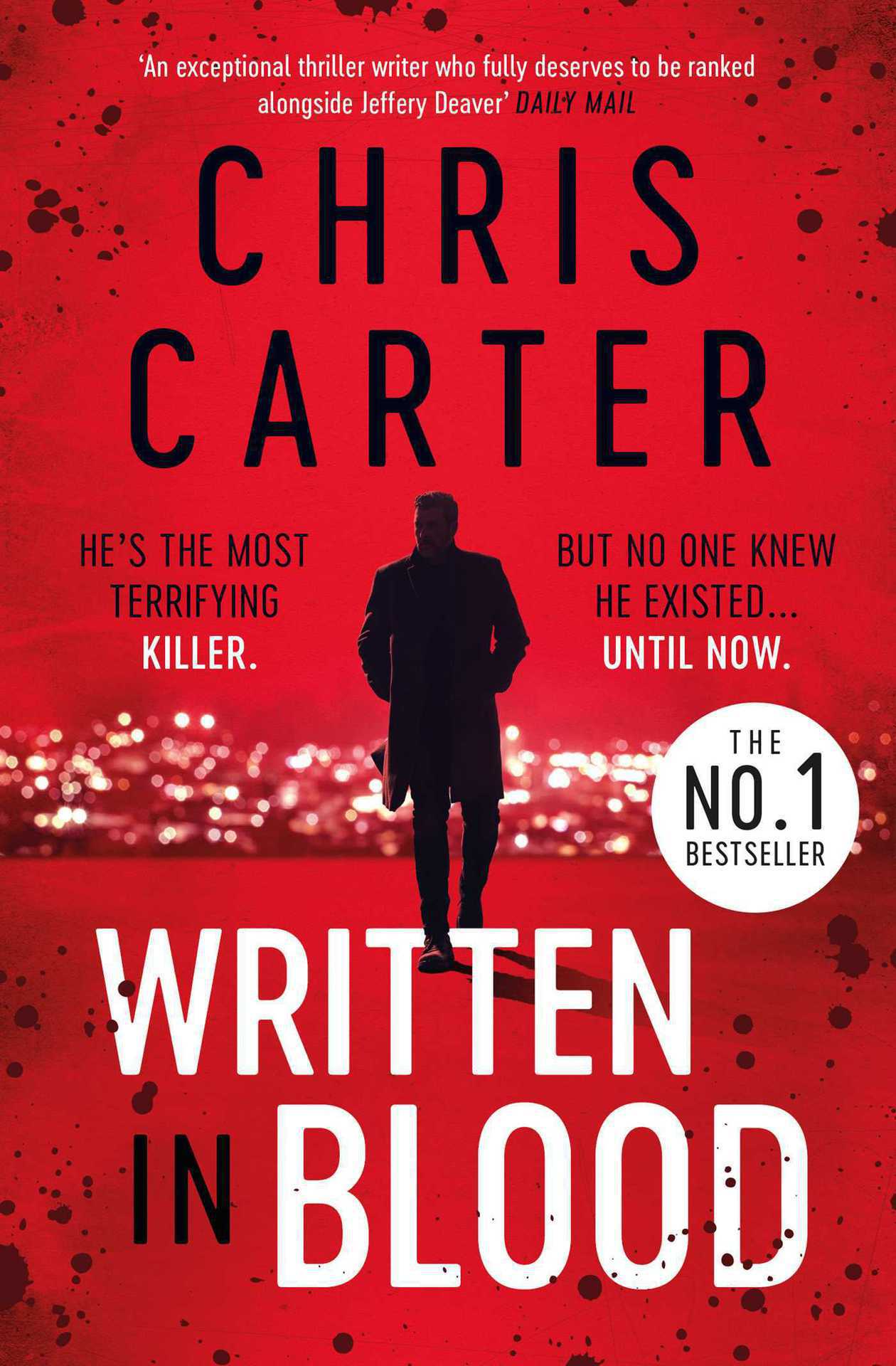 Purchase the book from Amazon.
Review:

Hunter and Garcia return to solve more murders in Carter's latest book, 'Written in Blood'. Although 'Written in Blood' is part of the Hunter and Garcia series, this can be read as a standalone. Who would want to do that? Once you read one book from this author, you will want to devour them all. In previous books, Carter will take the reader into the personal lives of the main characters, but only briefly. The main thread of these books is always the murders and hunt for the killer. In this book, Carter has steered away from life outside of work and has kept the focus firmly on the case. Yet I still feel that I was getting to know more about Hunter and Garcia. Carter manages to share personalities and beliefs of the characters without the reader even feeling as though they are being told. 'Written in Blood' has all the same mix of previous books; the characters that, whilst not always perfect, are easy to like. A trail that will lead the detectives to the killer. A plot that moves at supersonic speed and the imaginatively gruesome murders. I defy anyone to put this book down once they have started it.