Worst Case Scenario
""What a riotous read this novel is. " "
Synopsis:
Mary Shields is a moody, acerbic probation offer, dealing with some of Glasgow's worst cases, and her job is on the line. Liam Macdowall was imprisoned for murdering his wife, and he's published a series of letters to the dead woman, in a book that makes him an unlikely hero – and a poster boy for Men's Rights activists.
Liam is released on licence into Mary's care, but things are far from simple. Mary develops a poisonous obsession with Liam and his world, and when her son and Liam's daughter form a relationship, Mary will stop at nothing to impose her own brand of justice… with devastating consequences.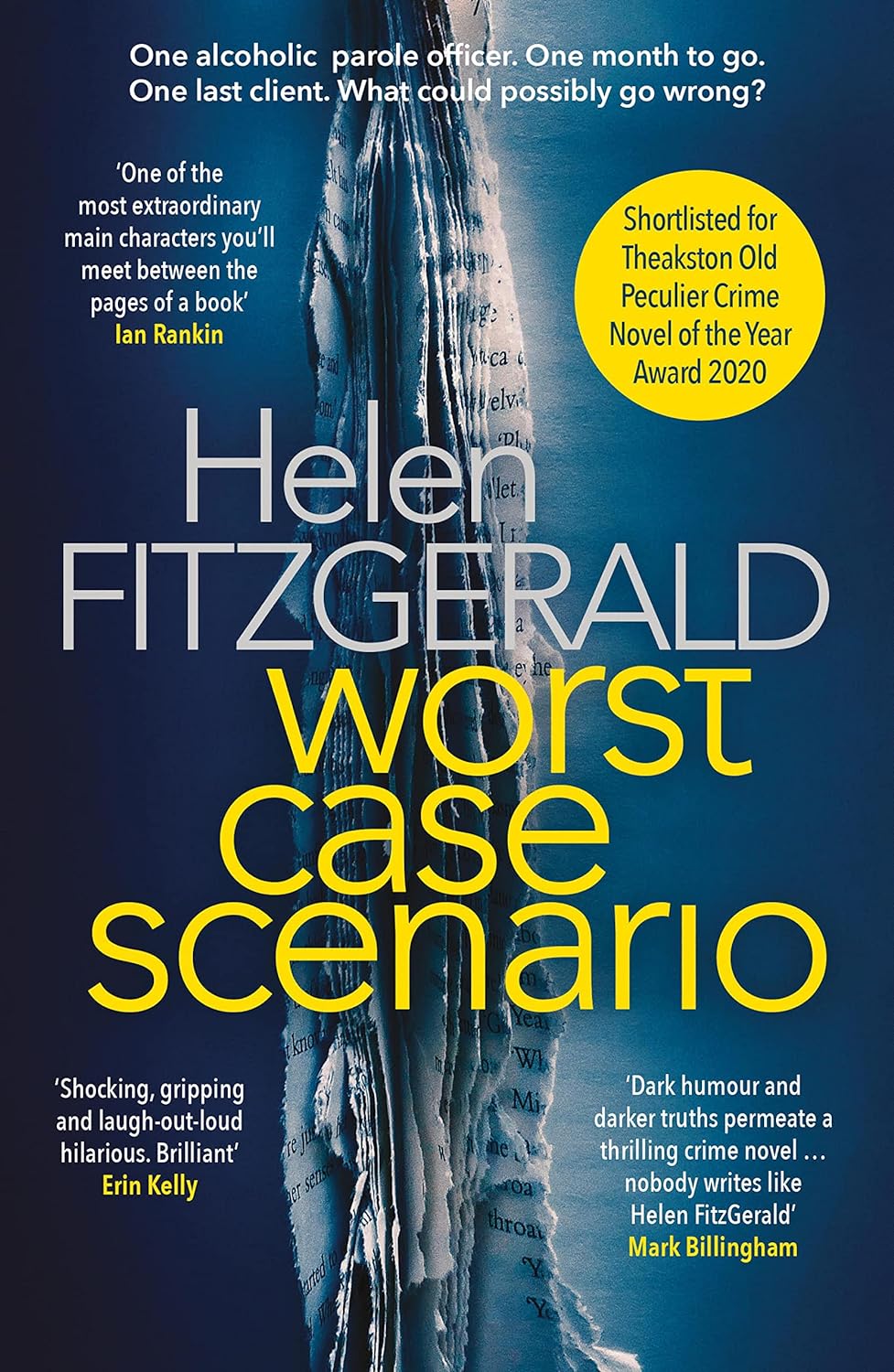 Purchase the book from Amazon.
Review:

Wow. What a riotous read this novel is. Beyond any doubt 'Worst Case Scenario' is the best crime fiction novel I have read this year. It's dark, shocking and laugh out loud funny. It also has what is possibly the best opening line ever written. There are so many things to love about this novel – the scene where Mary vomits over Ian Rankin and is later consoled by Margaret Atwood offering oversized glasses of whisky is a particular cracker, as is the one where she recommends various sex toys during a police interview – but at the centre of this wonderful novel is Mary herself. She is sharp, acerbic, damaged, dangerous, and one of the funniest characters I've come across for a long time. She made me laugh, she made me want to hug her and get drunk with her. And when her life starts to go seriously off the rails, I wanted to grab her and shake her by the shoulders and tell her to stop what she was doing before it was too late. If, like me, you're a menopausal woman in your fifties, you will love this book and you will adore Mary. She may also terrify you, because she is an exaggerated – but only just – mirror version of what life is like for all of us 'women of a certain age'. I cannot recommend this book highly enough.