When Shadows Fall
""This new Alex Gray novel is definitely one of the highlights of my lockdown reading." "
Synopsis:
Detective Superintendent William Lorimer is content in his job as head of the Major Incident Team for Police Scotland. When news comes in of the murder of his erstwhile colleague and friend, George Phillips, he is shocked but able to leave the investigation to the local Detective Inspector. When another retired detective is also murdered pressure is put on Lorimer to take over the case but it is only when a third murder of a police officer occurs that he takes up the reins in charge of the investigations. Several murders, all of police officers, but with no apparent common link or connection to their past, prove a difficult conundrum for Lorimer There is always the niggle that he too might be on the list.
When a twenty year old skeleton is found to have been shot by the same gun as some of the other deaths, Lorimer is taken back to the past to try to work out the reasons for this spate of killings.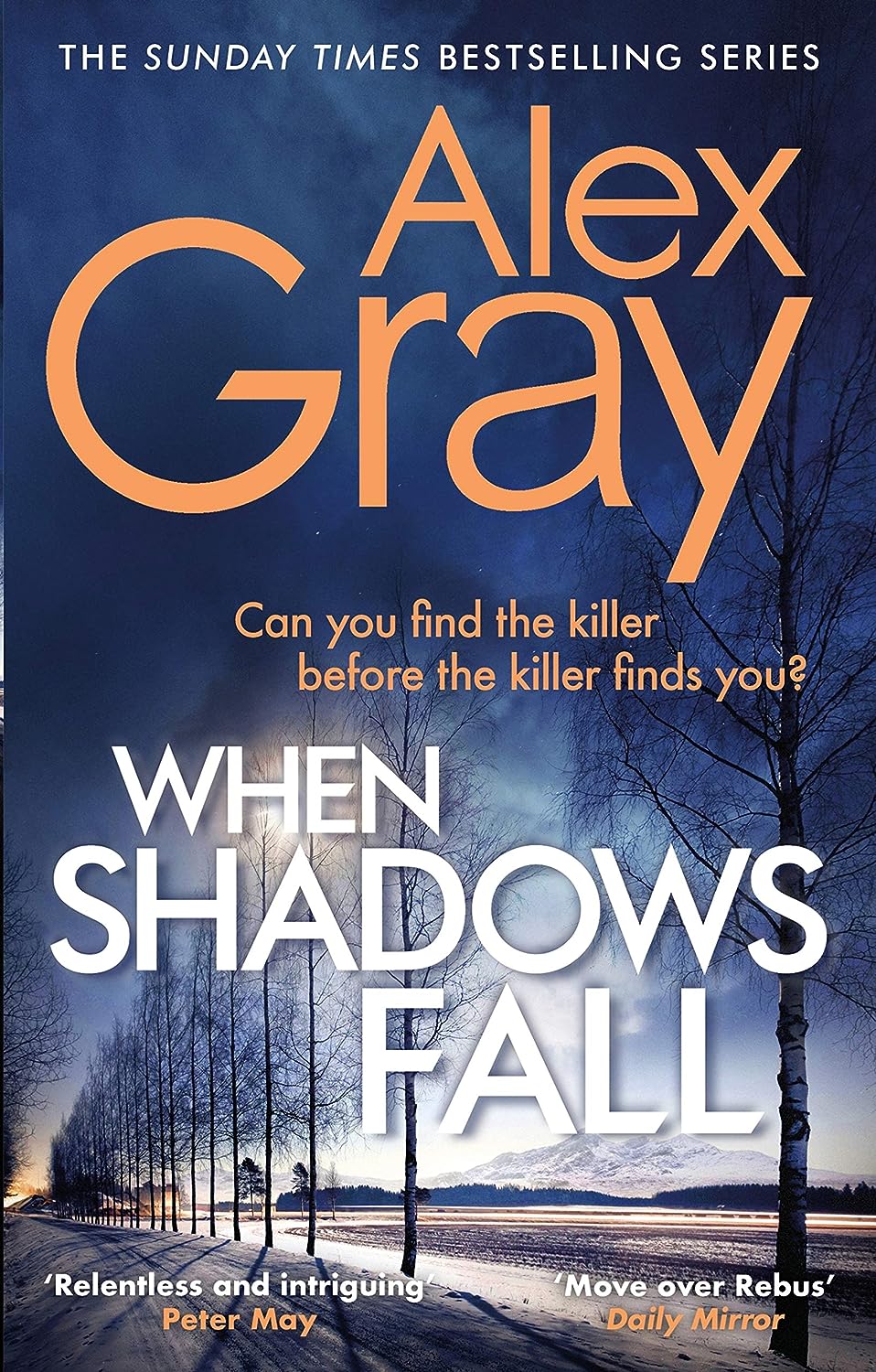 Purchase the book from Amazon.
Review:

Comfortably set in modern day Glasgow with expeditions into wider Scotland, this series portrays the city as the vibrant, edgy, warm-hearted place it is. Violence is there under the surface and the criminal fraternity has all the feuds and battles as of bygone days. Alex Gray portrays the character of the city in the personalities of the people populating her books. Hard and uncompromising in many ways but often with an understanding of and sympathy with the plight of the less fortunate, her cast of characters represent their city. 'People make Glasgow' is indeed the mantra for these books. I love Detective Superintendent Lorimer, his wife Maggie and their friends and colleagues, Sol Brightman and Rosie Fergusson. The mundane details of ordinary life contrasted with the extraordinary aspects of their professional careers is reassuring and a contrast to the often depressing lifestyle of many other fictional detectives. This new Alex Gray novel is definitely one of the highlights of my lockdown reading.