What Will Burn
""I am a huge fan of the McLean series.""
Synopsis:
The charred remains of an elderly woman are discovered in a burned-out game-keepers cottage, hidden away in woodland to the west of Edinburgh. Clearly no accidental fire, Detective Inspector Tony McLean suspects that neither is this simply a grim arson attack. There is far more to the victim than her humble surroundings might suggest, and something ritualistic to her horrific murder.
Nor will it be the only case of death by fire that Tony and his team will be faced with. This is only the beginning, and with such evil clouding the air, Tony begins to wonder what else will burn.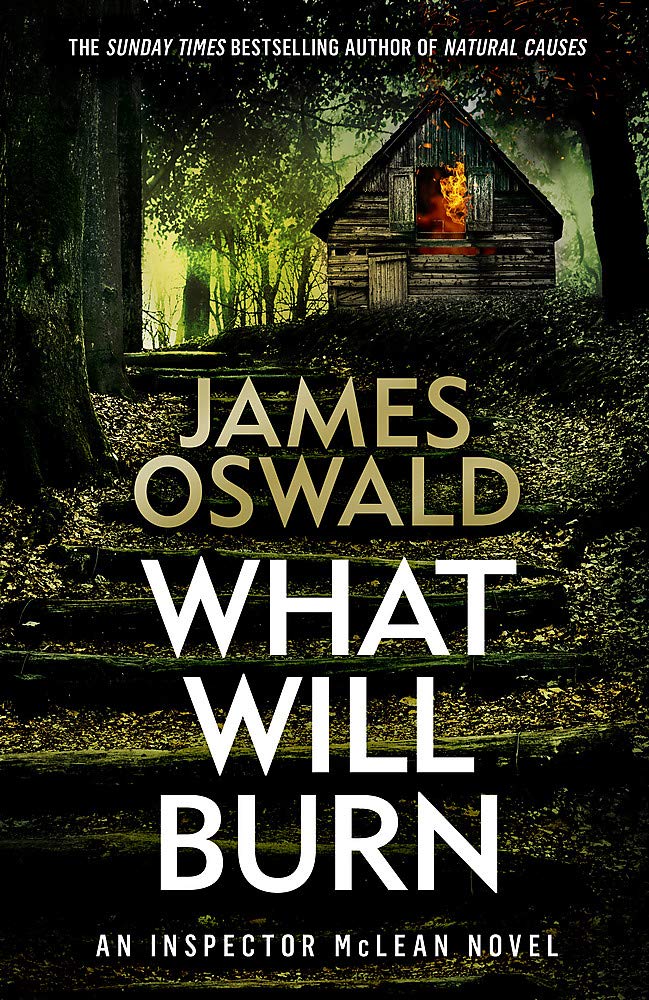 Purchase the book from Amazon.
Review:

James Oswald is in a league of his own. Part police procedural, part psychological thriller, part supernatural fiction, these books have something for everyone to get stuck into. 'What Will Burn' is the eleventh in the series and they are truly masterful. DI McLean (demoted from DCI) is an everyman. He's hard working, likeable and doesn't suffer fools. Nothing new there in a protagonist, but there is a hint of something deeper within Tony, a sadness, as if there is something missing from his life that he has to fill with work. His past isn't a happy one and he carries the burdens around with him like heavy cloak on his back. It's this added, unspoken layer, that makes him one of the great Scottish fictional detectives of all time. The opening chapter to 'What Will Burn' is incredibly dark and could almost have come straight out of a horror film. It sets the scene for a brutal series of killings. Oswald, however, is not a writer to shock the reader for the sake of it. It's all part of something bigger, and when it's revealed, the finale will stay with you long after you've finished it. A supernatural crime thriller isn't everyone's cup of tea. There are some books on the market where the other-worldly aspects are so far-fetched it borders on ridiculous. Oswald knows there's a fine line and he makes sure he doesn't cross it. McLean's demotion means promotion for another character and he also has a new boss. There's a new hierarchy here and there are hints at sexual harassment in the workplace, people using their positions for their own gratification that is handled in a new and exciting way in fiction. McLean is no longer top dog, and although he says he doesn't mind forfeiting the added responsibility, it's the slipping down in the pecking order he's going to have to get used to. The scenes between McLean and his new boss are uncomfortable at times, but it's the office politics that add spice and excitement during the respite while we're catching our breath after the latest terrifying killing. I am a huge fan of the McLean series. James Oswald is a fine writer. He can create plot, write natural dialogue, create sympathetic characters and keep us hooked. There are few out there who have mastered the full set required to write an engaging series, but Oswald has managed it, and that is why book eleven is among the best in this series.