What They Knew
""...an engrossing read and one I highly enjoyed. " "
Synopsis:
It is the stroke of midnight on Hogmanay when Alison Reid admits a caller to her home. When her death is later reported, DI Clare Mackay attends the scene. The initial evidence does not rule out murder, but it's not possible to say for certain if foul play was involved. Yet when the pathologist informs Clare about a post mortem of a young woman found in the Kinness Burn, and with some similarities to Alison's case, it seems there's a strong chance that there's a killer on the loose in St Andrews.
Clare and her team will have to look past the obvious conclusions and delve deeper into the lives of the victims to get to the truth. But who else risks meeting the same fate while the clock is ticking?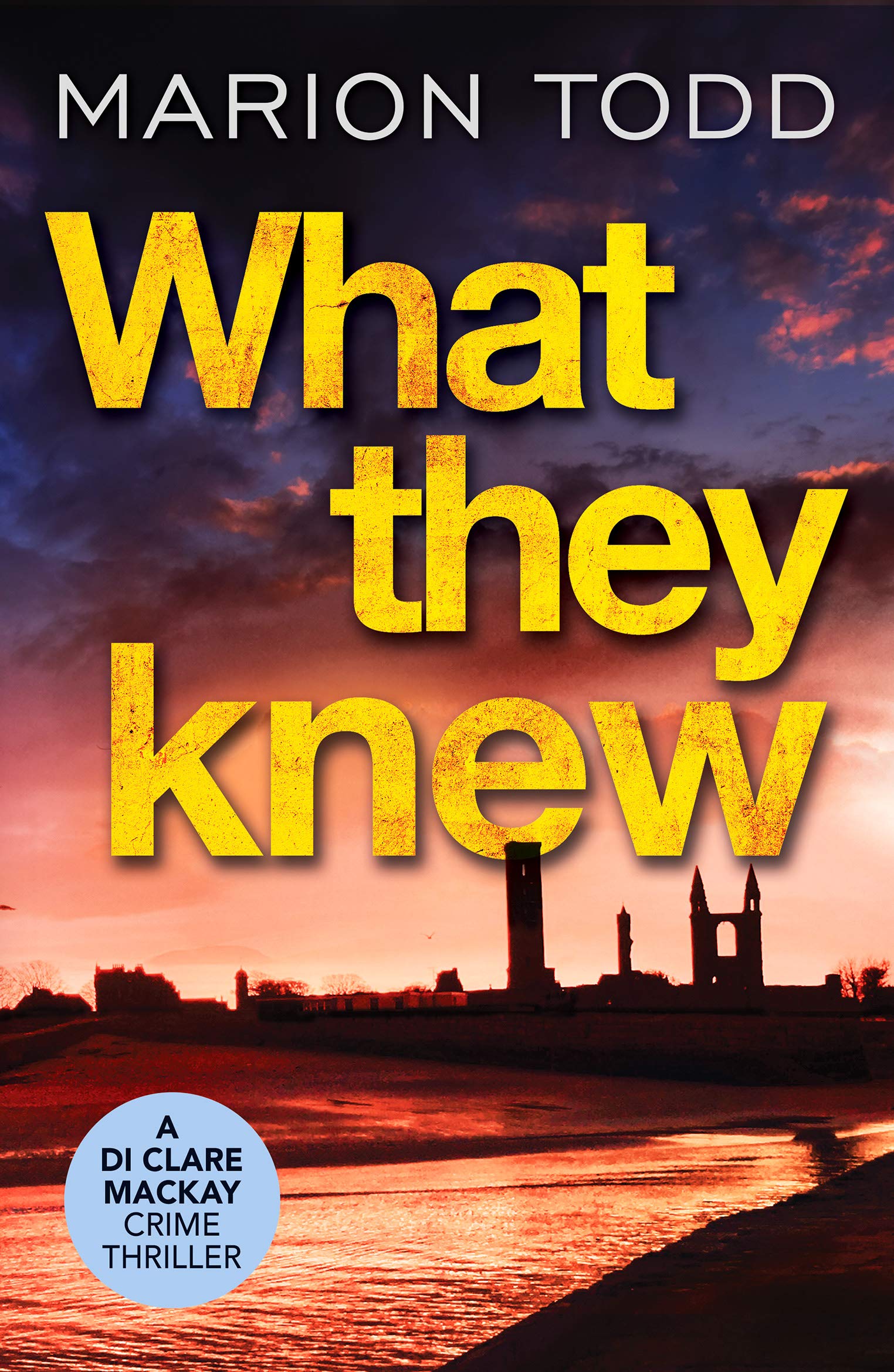 Purchase the book from Amazon.
Review:

DI Clare Mackay is back with a strange case of a death that could be murder, but there are no noticeable signs of any foul play. I loved the first three cases and while I enjoyed this one, I quite quickly picked up who was the guilty party, whereas the previous three had me totally in the dark until Todd made her big reveal. Saying that, this is still an engrossing read and one I highly enjoyed. For me, I think it is Clare Mackay herself. She is so determined to solve the case and I can't stop routing for her, even when it seems that others are determined to throw a spanner in the works, Mackay keeps going forward until she solves her case. Todd has found a great character in Clare Mackay and both women have definitely been added to my 'must read' list. A highly entertaining read.