Watch Him Die
""...an intricate psychological serial killer thriller with more twists and turns than a grand prix track. " "
Synopsis:
Only one person can save you… and he wants you dead.
Police find a man dead at his home in Los Angeles. Nothing suggests foul play but elements of the victim's house show that something is deeply wrong.
Meanwhile, in Glasgow, DI Rachel Narey is searching for a missing young woman – and the man she suspects of killing her.
When a feed broadcasting the slow and painful death of another victim is discovered, these two cases because linked.
There is no way to identify the man in the footage; no way to find him and no way to save him. However, there is one man who can help. And the only way he will cooperate with the police is if they allow him to watch the man die.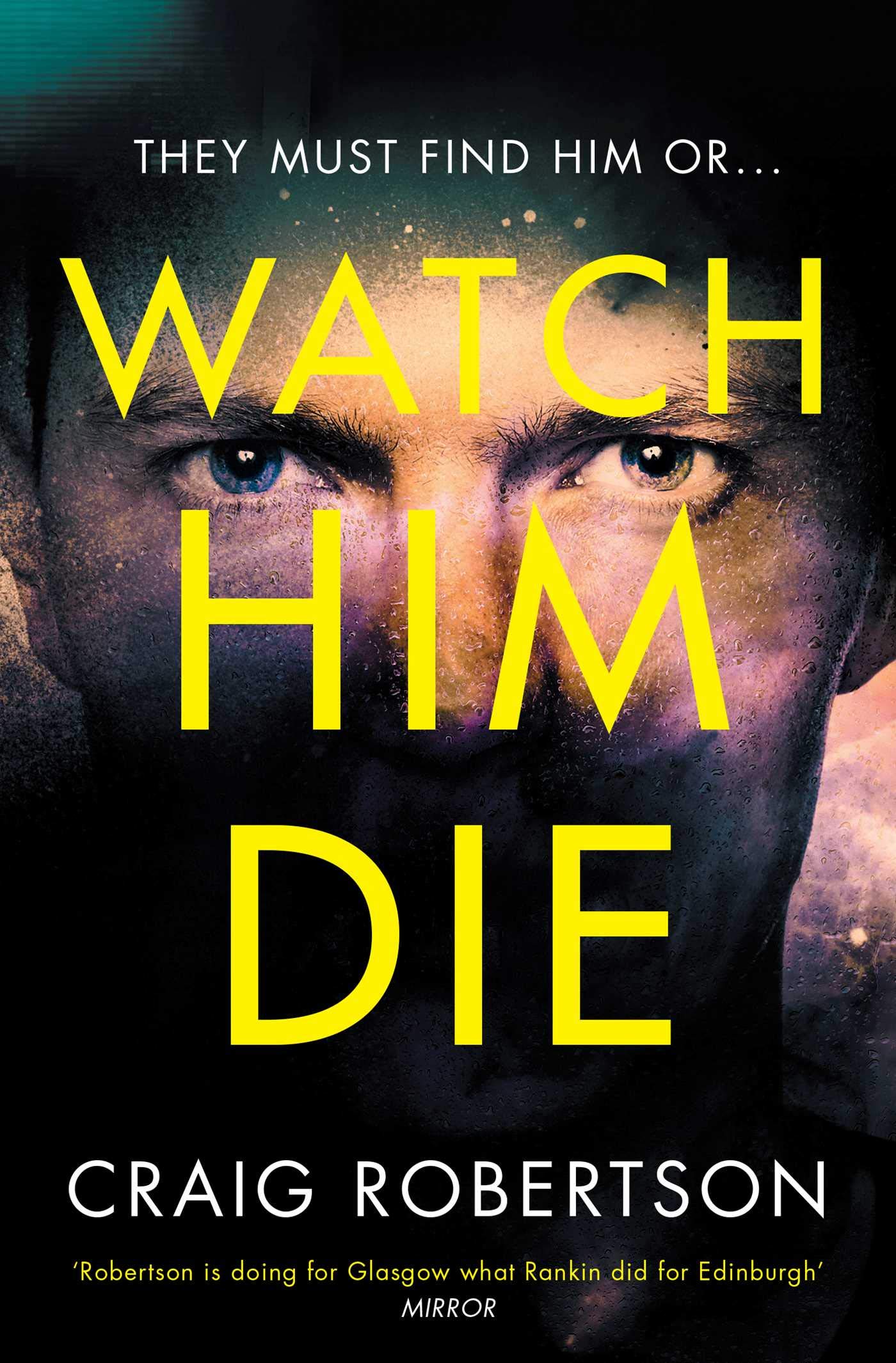 Purchase the book from Amazon.
Review:

I am a big fan of Craig Robertson's Narey and Winter series. The plots are always original and fast-paced and 'Watch Him Die' does not disappoint. From the outset we're given two distinct investigations; one in Los Angeles, the other in Glasgow. How they can possibly be linked is a mystery, but Robertson is a master at weaving together intricate plots. This is an intelligent, thought-provoking and utterly captivating thriller that will grab you in a chokehold from the first page and not let up until the perfectly executed solution. Robertson doesn't shy away from sensitive issues and the disturbing realities of murder, but he delivers them in a way that doesn't glorify acts of gratuitous violence. He states the facts, but in a subtle way that causes you to read what isn't there, and that's what makes for chilling and exciting fiction. Another original trait of this series is that Narey and Winter often take a step back. This is definitely Narey's book with her husband, journalist Tony Winter, hardly making an appearance. In the next book, the roles could be reversed. This gives the series its uniqueness in that the characters are so strongly written; they can exist without each other. You could never imagine Dalziel without Pascoe or Morse without Lewis, but Narey and Winter work just as well on their own as they do together. 'Watch Him Die' is an intricate psychological serial killer thriller with more twists and turns than a grand prix track. If you like a multi-layered crime fiction novel, intelligently plotted and inventively delivered, this is a must read series.