The Twist of a Knife
""You can tell Horowitz the writer is having great fun writing this series and his enjoyment jumps off the page..." "
Synopsis:
'Our deal is over.' That is what reluctant author Anthony Horowitz tells ex-detective Daniel Hawthorne in an awkward meeting. The truth is that Anthony has other things on his mind. His new play, Mindgame, is about to open in London's Vaudeville theatre. Not surprisingly, Hawthorne declines a ticket.
On opening night, Sunday Times critic Harriet Throsby gives the play a savage review, focusing particularly on the writing. The next morning she is found dead, stabbed in the heart with an ornamental dagger which, it turns out, belongs to Anthony and which has his fingerprints all over it.
Anthony is arrested, charged with Throsby's murder, thrown into prison and interrogated. Alone and increasingly desperate, he realises only one man can help him. But will Daniel Hawthorne take his call?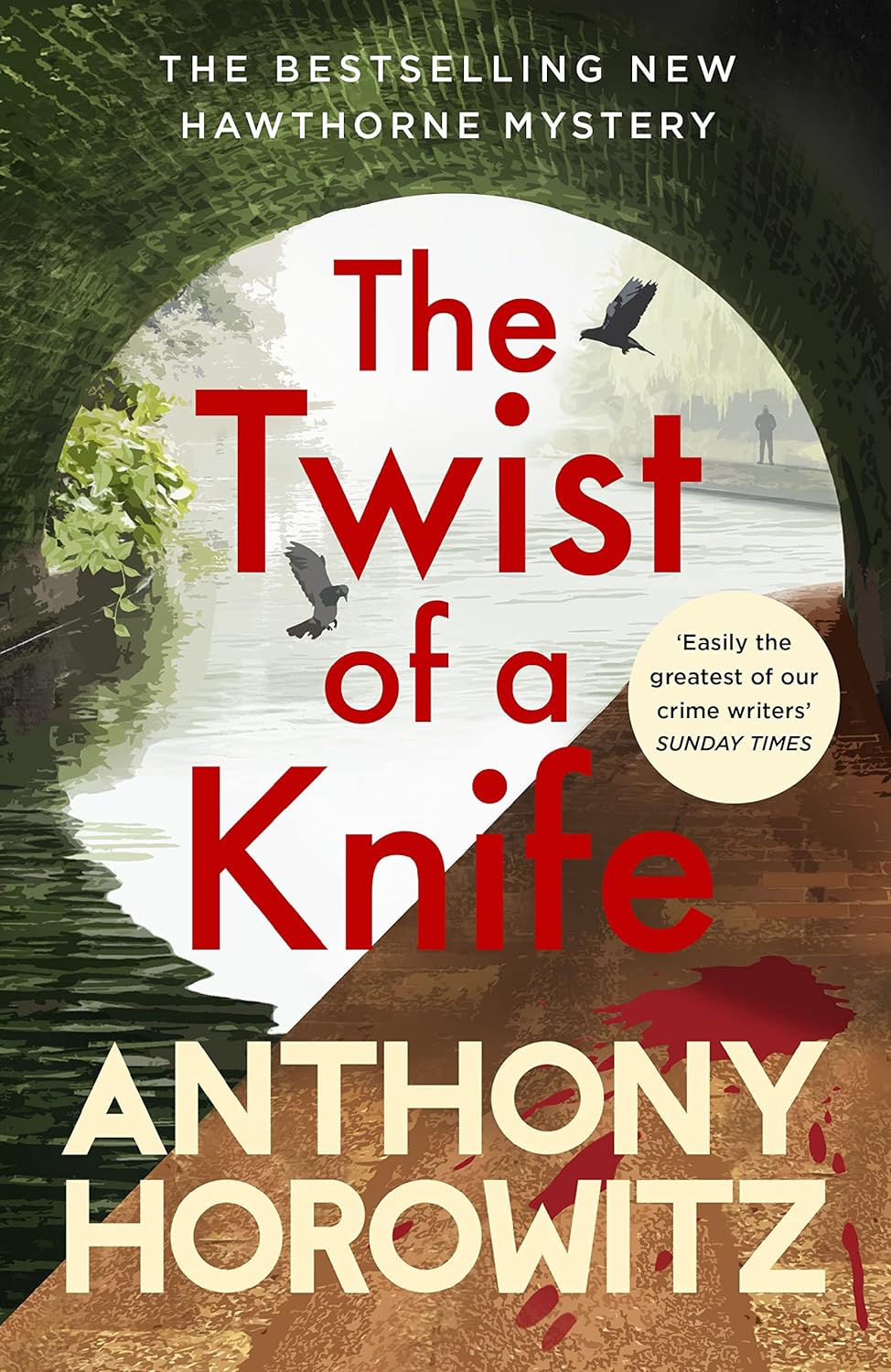 Purchase the book from Amazon.
Review:

Book four in Anthony Horowitz's crime series in which he puts himself centre stage as a central character. This has to be one of the most original and entertaining crime fiction series currently being written. Horowitz knows his stuff. There are echoes of the golden age of crime when the likes of Agatha Christie and Dorothy Sayers were at their best and he's used what made their novels great and given them a modern, twenty-first century setting. What Anthony Horowitz has done with this series is create an intriguing character in ex-detective Daniel Hawthorne. We know very little about him. He's an enigma and he keeps a great deal about his past to himself. We're given little crumbs of information through the people Horowitz and Hawthorne meet in their investigations, but this just adds to the mystery of who Daniel Hawthorne really is. The crime of a theatre critic being murdered following a scathing review of a play on opening night is straight from the world of Poirot and could have been fantastical, but Horowitz is too clever a writer to descend into melodrama and the story is ground in the fear Horowitz puts into the character of Anthony as he's arrested for the critic's murder. You can tell Horowitz the writer is having great fun writing this series and his enjoyment jumps off the page, making these books massively entertaining and huge page-turners. Anthony Horowitz is a master crime writer, and these books seem effortless. This deserves to be a long-running series, providing Horowitz doesn't kill himself off.