The Spy Who Inspired Me
""This is a splendid read that makes you laugh, think, and even squirm a bit.""
Synopsis:
Ian Lemming is having a good war. He works in London, in Naval Intelligence, far away from the fighting and bloodshed. Being a serial womaniser, one evening in April 1944, he entertains a young woman called Margaux to dinner, but finds his later advances rebuffed. Next day he is called to a meeting, and is surprised to see the young woman is also there. The meeting is to discuss an operation, which will take six people across the channel by submarine to Dieppe to find details of German shore defences. One of them will be Lemming, and another will be the young woman, but she will not be returning with the rest of them. She will be heading inland to meet up with the local Resistance. Someone in France is betraying British airmen hiding from the Germans in safe houses, and it is her task is to find out who.
Things don't go fully to plan, and Lemming finds himself accompanying Margaux inland, and discovers that she is resourceful, clever, ruthless and courageous - qualities he himself lacks. When they find the person betraying the airmen, Margaux's retribution shocks Lemming to the core. It is something he himself would never have done, but at the same time makes absolute courageous and commendable, sense.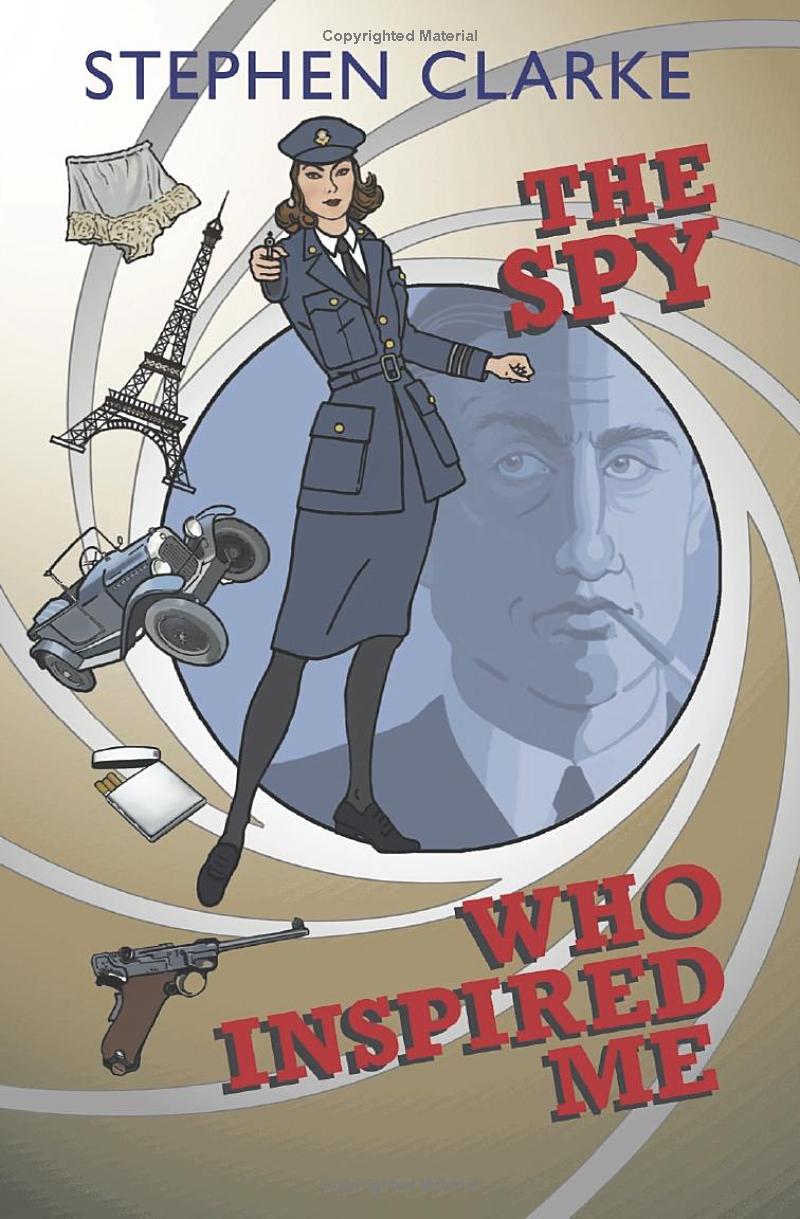 Purchase the book from Amazon.
Review:

This book is a romp, with heart-stopping thrills aplenty as they traverse the Normandy countryside, seeking out members of the Resistance and British sympathisers. Lemming, meanwhile, is more concerned with an unshaved chin, not having clean underwear and a dwindling supply of cigarettes. Margaux, in all of this, is the boss, while Lemming stumbles from one mistake to the next. Ian Fleming and James Bond are never mentioned, but the parallels are deliberate. The comedy comes from Lemming's stumbling inexperience and his discomfort of not having the trappings of the civilised life he led in London. Every few pages the pair encounter seemingly insurmountable problems which Margaux resolves. Gradually there is a rapport between them, and Lemming reassesses his opinion of women. A female spy (every bit as resourceful as James Bond, if not more so) is a clever deceit. The whole premise of the book is a take on the macho Bond novels, and the treatment of woman they contain. Lemming, is, of course, Fleming, and Margaux is a female Bond, without the about-town sophistication. Even though it's a romp, there is a serious side to the book. The pair are in Nazi-held France, and if they are discovered, they will be shot. Margaux has a ruthless, calculating side that women in most crime novels and thrillers lack. This is a splendid read that makes you laugh, think, and even squirm a bit.