The Skull Beneath the Skin
""...shows why James could write haunting and atmospheric magnificently. " "
Synopsis:
Clarissa Lisle hopes to make a spectacular comeback in an amateur production of The Duchess of Malfi, to be played in Ambrose Gorringe's sinister castle at Courcy Island. Cordelia is there to ensure her safety following the appearance of a number of poison-pen letters. But it soon becomes clear that all are in danger. Trapped within the walls of the Gothic castle, the treacherous past of the island re-emerges, and everyone seems to have a motive for sending Clarissa 'down, down to hell'.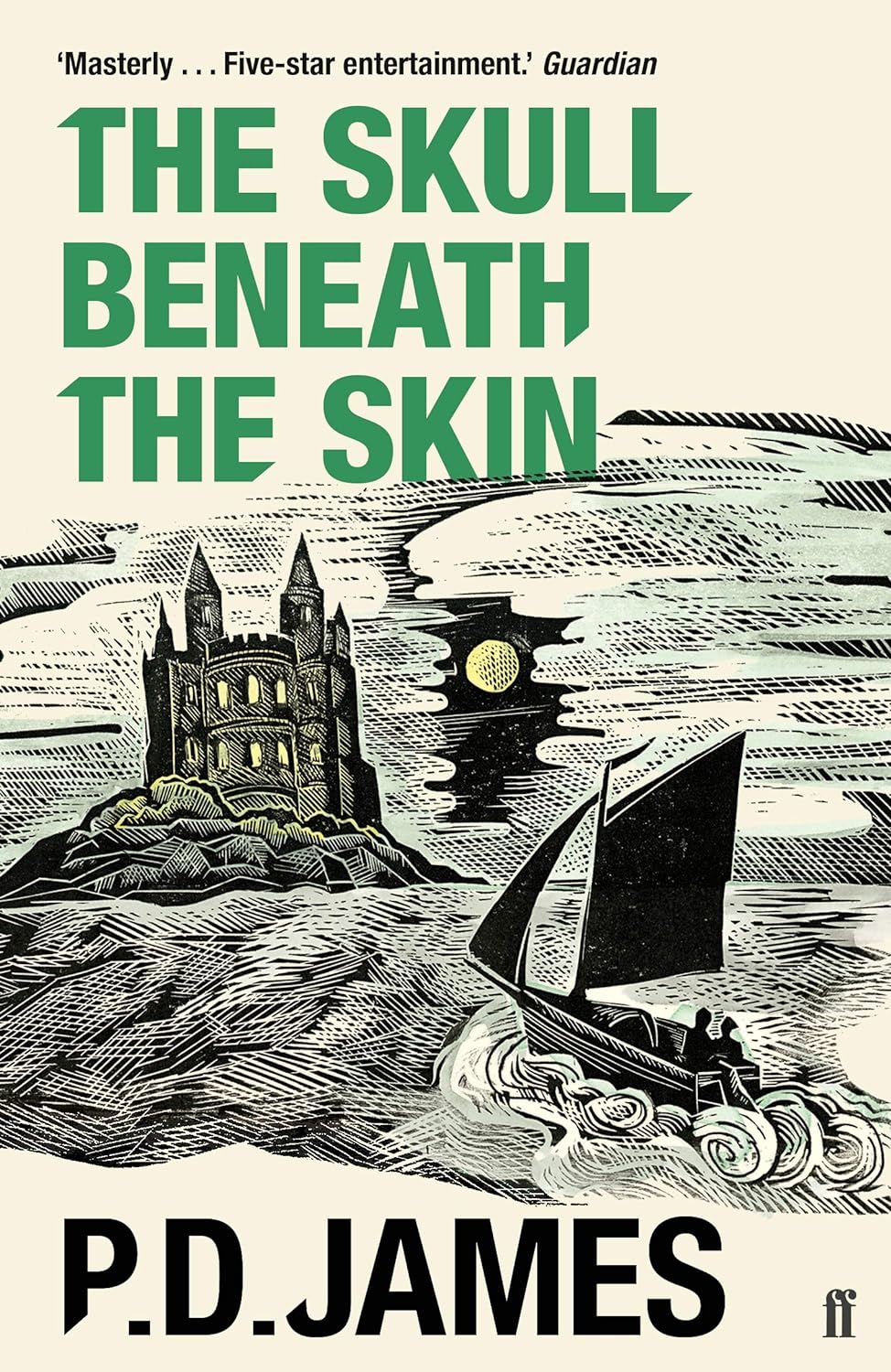 Purchase the book from Amazon.
Review:

My re-reading of James' entire catalogue continues apace. James only wrote two Cordelia Gray novels. This second was published in 1982. As with many of James' books, she takes her time to set up the drama to come. Particularly here, James is luxurious in describing Courcy Castle, its architecture and history. While this is fascinating, James appears to get carried away describing roofs, walls, doors, etc. which tends to hinder the pace of her plot. Where James does succeed is with her characterisation. Her cast is three-dimensional and each one stands out on their own merit. At times I felt I was reading a Ngaio Marsh book with the amount of theatricals about Courcy Island. I am not sure why James stopped her Gray novels here. Maybe as a Private Investigator, James felt there were limited scenarios for her young heroine. Cordelia's power to bring the guilty to justice is severely limited. Here, Cordelia unearths the truth, but sadly James is too eager to make Cordelia inexperienced, if not wet behind the ears, meaning the perpetrator may have got away with his crime. The claustrophobic journey in the underground tunnels leading to the Devil's Kettle is highly chilling and shows why James could write haunting and atmospheric magnificently. Not her best, but an entertaining read.