The Search Party
""Lelic is a true master of the dark psychological thriller, and he's becoming one of my firm favourite writers.""
Synopsis:
Sixteen-year-old Sadie Saunders is missing. Despite police efforts, led by Detective Robin Fleet who returns to his hometown to lead the investigation, there is no sign of her.
Five of Sadie's best friends decide to form a search party of their own. They know her. They know the woods where she was last seen. If anyone can find her, they can. As they set out, the five friends uncover the truths and lies of their missing friend.
These five are not just friends, they're suspects. And this is no ordinary search party… it's a witch hunt. And not everyone will make it home alive.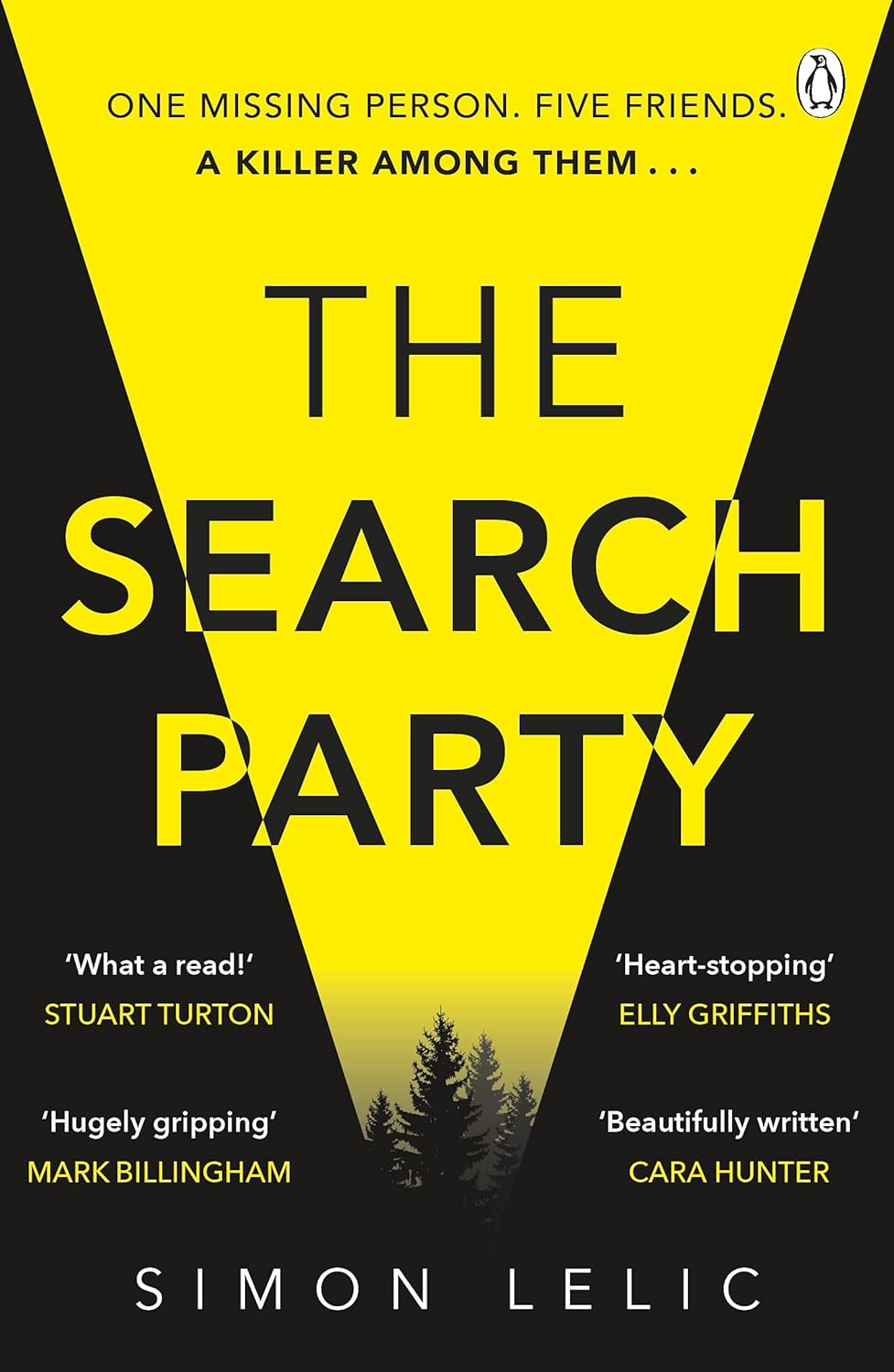 Purchase the book from Amazon.
Review:

'The Search Party' is the first novel in an exciting new series featuring Detective Robin Fleet by Lelic who is a master in hooking the reader and drawing them into his work with atmospheric settings, well-drawn characters and tight prose. 'The Search Party' is an original piece. Mixed with the regular third person narrative we get the statements of the surviving members of the search party as they reveal what really happened in the search for their missing friend. But can they be trusted to tell the truth? What is everybody hiding? The book begins on the sixth day of the investigation, so the reader has missed the first five and we have a lot to catch up on that we only learn about through the eye-witness testimonies. This is a clever writing device that most writers wouldn't be able to execute, but Lelic has a reputation as a character-driven author. He knows how to create tension with a single line of dialogue. Fleet isn't a maverick. He doesn't stand out as having the brain power of a Sherlock or Poirot and he's not a crossword loving opera buff. There are times when he doesn't seem like the central character. He's a regular man doing a regular job to the best of his ability. The story is the main character. The search for the missing girl and its aftermath takes centre stage and that is a brilliant hook to base a series on. We only learn about what the detective is really like through his work and how he conducts the investigation. Fans of Lelic will know he is a talent in misdirection and misleading the reader into believe something is true only for you to sit up and gasp in the reveal and 'The Search Party' will make you do that. He's a demon for plot and detail and knows how to twist the knife. His writing is subtle, his characters real, his stories are genuine and while 'The Search Party 'has echoes of 'Stand By Me', he has added his own unique style. Lelic is a true master of the dark psychological thriller, and he's becoming one of my firm favourite writers.