The Sanatorium
"'The Sanatorium' is a highly accomplished book, particularly for a first novel.'"
Synopsis:
A five star hotel, full of up to the minute luxury and stunning design features, has been created from the shell of an old sanatorium, originally designed to treat patients suffering from tuberculosis. The design of the new hotel incorporates some of the extraordinary artefacts that were then used. The hotel, now named Le Sommet, is the venue for the engagement party of Isaac and Laure. Attending reluctantly is Isaac's sister, Elin Warner and her partner, Will. Elin is estranged from her brother because of something that happened in their childhood, but exactly what only emerges slowly as the story progresses.
The morning after Elin and Will arrive, Laure goes missing. At the same time a frightening storm is developing in the mountains and avalanches are threatened. All the guests are advised to leave and seek safety in the valley, but not everyone goes. The remaining few are confronted with more scary happenings until finally it emerges that all the mysterious events trace back to the original history of the sanatorium.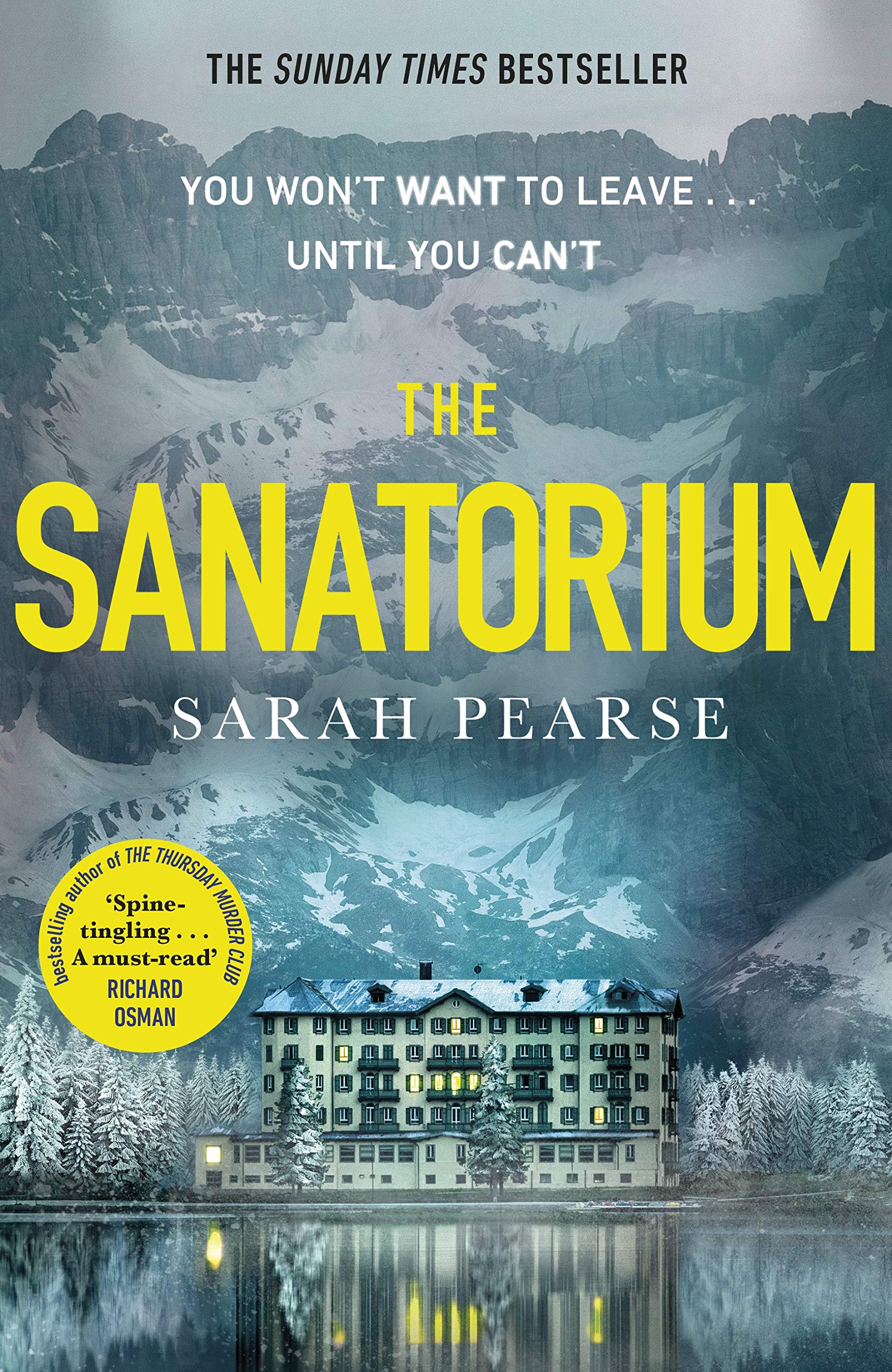 Purchase the book from Amazon.
Review:

The setting of this story is perfect for a creepy suspense thriller. 'The Sanatorium' is a highly accomplished book, particularly for a first novel. Layers of intrigue and suspense just keep being revealed. Nothing is as it first appears. Childhood trauma influences the lives of so many of the characters, especially the main protagonist, Elin. As the story moves along at a cracking pace, each works out a solution in their own way. The way that the atmosphere of fear and uncertainty is built up is very cleverly handled. Cold beauty with an undercurrent of menace predominates. Elin is a complicated character and has personal issues. She can be rash and her emotions swing like a pendulum. Although I wanted to will Elin on, she can be difficult to empathise with, but I ask you to persevere, as there is light for Elin at the end of that very long tunnel. The subtle way in which each secret is revealed, not making the situation clearer, but only providing more questions to be answered, is masterfully contrived. Right up to the end as even the last chapter is spooky and cleverly lays the foundations of Elin's next nightmare. First, you have 'The Sanatorium' to enjoy and I am not sure I'd recommend reading it on your own. Definitely one to savour with a hot chocolate and a raging fire, just to keep all that Swiss mountainous snow at bay!