The Night Watch
""Prepare yourself for a sleepless night. Once you start, you're not going to want to put it down. ""
Synopsis:
A lawyer is found dead at sunrise on a lonely clifftop at Dunnet Head on the northern-most tip of Scotland. It was supposed to be his honeymoon, but now his wife will never see him again.
The case is linked to several mysterious deaths, including the murder of the lawyer's last client – Scotland's most notorious criminal – who has just walked free from court. DS Max Craigie knows this can only mean one thing: they have a vigilante serial killer on their hands.
But this time the killer isn't on the run; he's on the investigation team. And the rules are different when the murderer is this close to know. He knows their weaknesses, knows how to stay hidden, and he thinks he's above the law.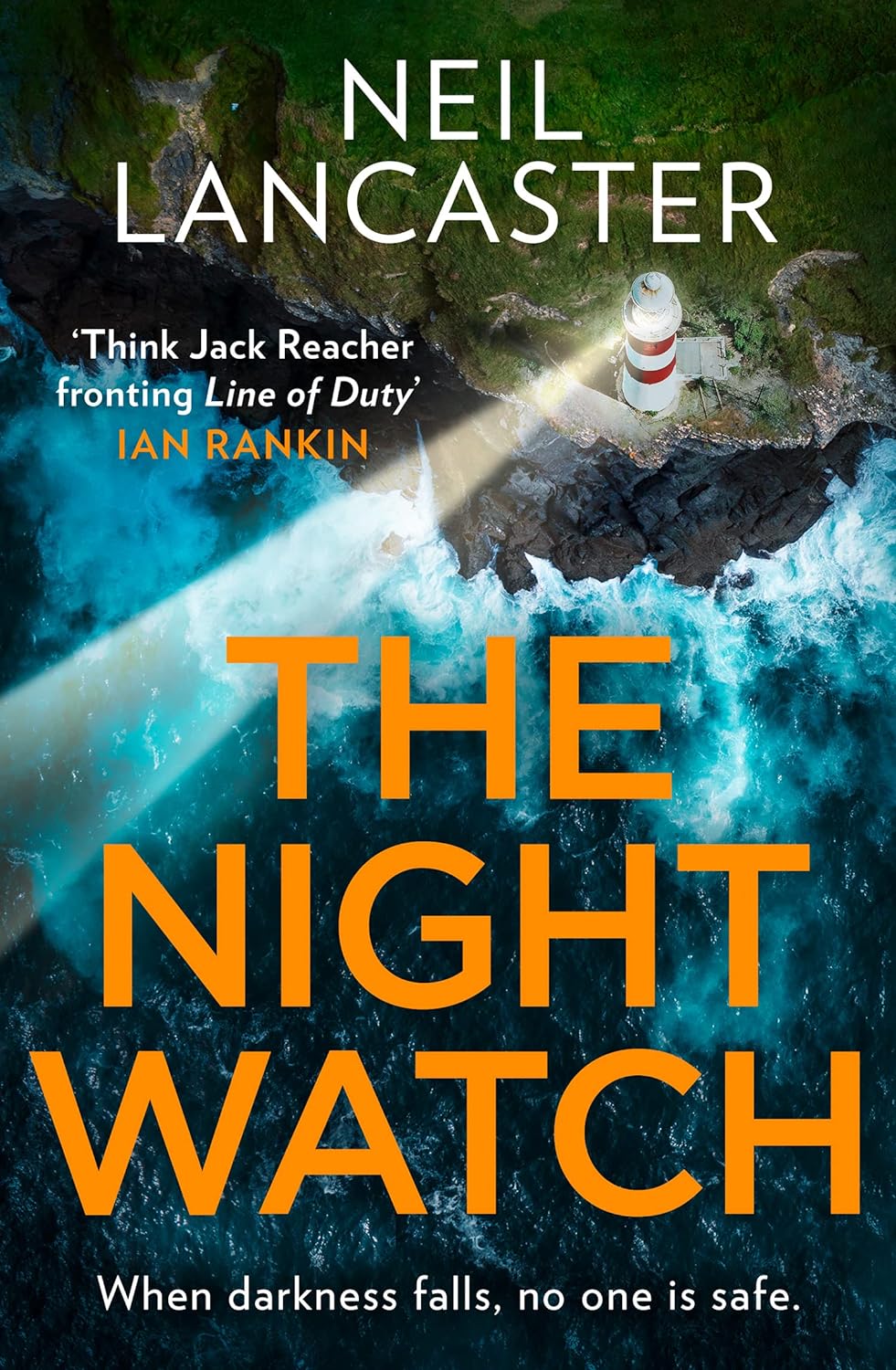 Purchase the book from Amazon.
Review:

'The Night Watch' is the third in Neil Lancaster's DS Max Craigie series and it reads like it's the thirteenth. Already the characters are so well written and created that I feel I've been with them for years. I knew from the first book this was a series to watch, and I'm pleased I've been proved right. All three books are richly crafted page-turners with gut-punching twists along the way. Lancaster, a former police officer, has an edge on all the other crime writers in that he has inside knowledge of how a team of detectives work together, and he's used his powers to great effect. The attention to detail is natural without the book reading like a technical training manual and the camaraderie between the characters at work is realistic to the point where this could be a fly-on-the-wall account of a real day in the lives of detectives. Max Craigie is a natural lead character. He's dedicated to his job, has a happy home life and good friends around him. He's an everyman and a character the reader can connect with instantly. His past as a member of the British Army and having seen action in war zones torments him and gives him a vulnerability and an extra layer to his personality. However, he doesn't keep his issues bottled up. He shares his problems with his wife and the closest members of his team who he considers to be his friends. It's this part of Craigie's character I like the best. He's not a maverick who's trying to be a one-man police force and shut everyone out. He's a career detective, a team player, and the kind of bloke you'd have a good night with in a pub with a few pints and a laugh. Max's partner, DC Janie Calder, is more than a mere sidekick and their interplay reminds me of John Rebus and Siobhan Clarke in the early years of Ian Rankin's novels. They have a very human connection and their ribbing of each other's taste in music is a joy to read. 'The Night Watch' is slightly different to the first two books in the series as this focuses more on an active criminal investigation rather than corruption within the police force, but it shows Neil Lancaster's talent as a writer and informs the reader that this isn't a series that's going to churn out the same kind of story with each novel. There is an evolutionary process to these characters and we're seeing it with each book. Dark, fast-paced, rugged, chilling and realistic, 'The Night Watch' is pure addiction. Prepare yourself for a sleepless night. Once you start, you're not going to want to put it down.