The Mysterious Affair at Style
""This is a clever conundrum and a wonderful intro for Poirot who seemed to become even more flamboyant as the books went on""
Synopsis:
In her first published mystery, Agatha Christie introduces readers to the heroic detective, Hercule Poirot. This is a classic murder mystery set in the outskirts of Essex. The victim is the wealthy mistress of Styles Court. The list of suspects is long and includes her gold-digging new spouse and stepsons, her doctor, and her hired companion.
Recently, there had been some strange goings on at Styles St Mary. Evelyn, constant companion to old Mrs Inglethorp, had stormed out of the house muttering something about "a lot of sharks". And with her, something indefinable had gone from the atmosphere. Her presence had spelt security; now the air seemed rife with suspicion and impending evil.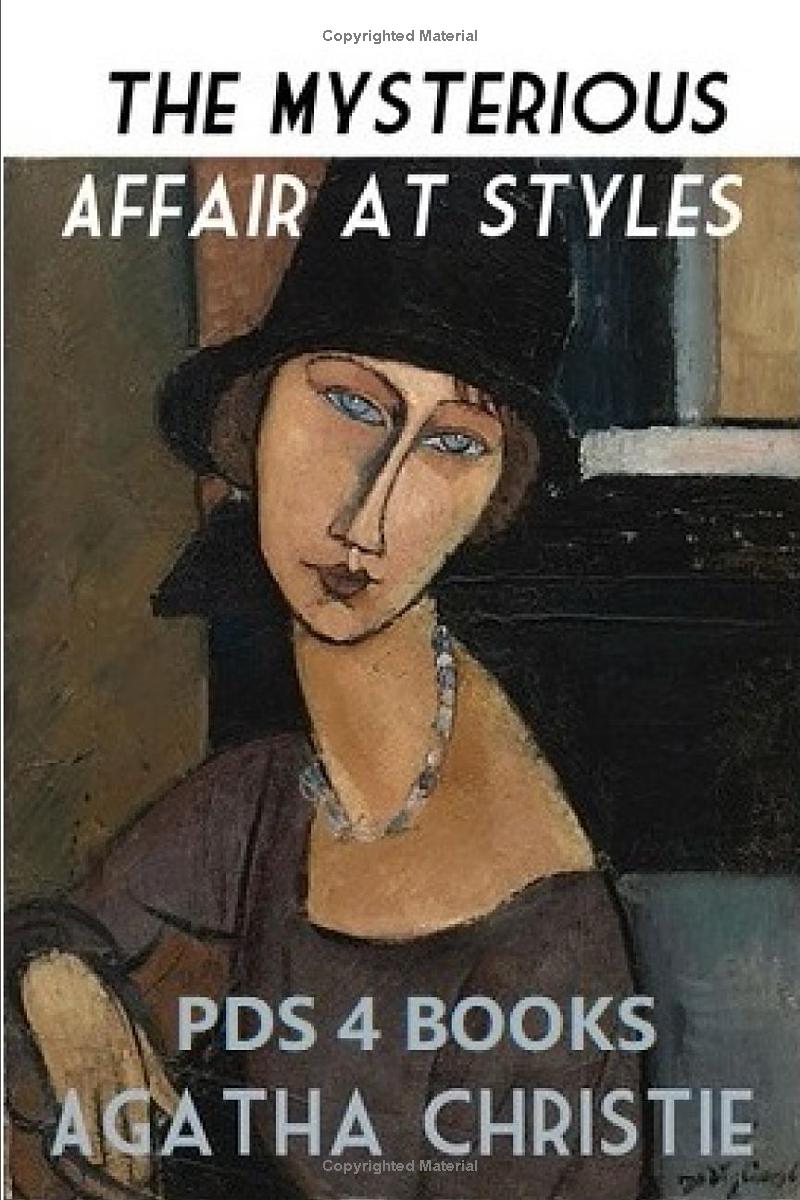 Purchase the book from Amazon.
Review:

It is one hundred years since Poirot stepped out of the shadows and to be honest, the Belgian detective with the egg shaped head and his moustaches have hogged the limelight since! With his eccentric ways and everything having to be symmetrical and 'just so', we have grown to love this strange little man. Many who have faced him have labelled him a clown, a nasty foreigner, but they judge him so cavalierly at their peril. Many a murderer has underestimated Poirot and been caught by the man's nose for the truth, his belief in the psychology of a killer and above all else, his little grey cells. This detective has been thrilling generations of crime lovers across the world for decades. Whether you love the books or only know Christie's plots from the T.V. and cinema, there is that certain 'something' that calls to us, appeals to us, makes us watch and re-watch numerous times even though we know what happens. I can't begin to think how many times I have seen Sidney Lumet's, Murder on the Orient Express. There is a certain magic to Christie's books that millions of us cannot resist. And it all started at Styles… Captain Arthur Hastings is staying with a friend at his family home, Styles whose stepmother has re-married and the family are not happy about it. Hastings tells of his time during the war and how he met a very strange little Belgian detective… Soon, the two are to meet again and form one of the strongest friendships in literature. There is a murder at Styles and Poirot is called in by Hastings to dig for the truth. Christie's debut may not reach the heady heights that she was to find on the Orient Express or on The Karnak on the Nile, but this book shows how crafty Christie could be, how all the clues are there if only you know where to look! This is a clever conundrum and a wonderful intro for Poirot who seemed to become even more flamboyant as the books went on. Many of us started reading crime fiction with Christie's books and have known Poirot most of our lives in one form or another. This is certainly the perfect time to have this old friend round again and enjoy his company, most likely with a crème de menthe!