The Memory Wood
"'...will linger in your mind long after you have read the final word. '"
Synopsis:
Elijah has lived in the Memory Wood for as long as he can remember. It's the only home he's ever known.
Elissa has only just arrived. And she'll do everything she can to escape.
When Elijah stumbles across thirteen-year-old Elissa, in the woods where her abductor is hiding her, he refuses to alert the police. Because in his twelve years, Elijah has never had a proper friend. And he doesn't want Elissa to leave.
Not only that, Elijah knows how this can end. After all, Elissa isn't the first girl he's found inside the Memory Wood.
As her abductor's behaviour grows more erratic, Elissa realises that outwitting strange, lonely Elijah is her only hope of survival. Their cat-and-mouse game of deception and betrayal will determine both their fates, and whether either of them will ever leave the Memory Wood…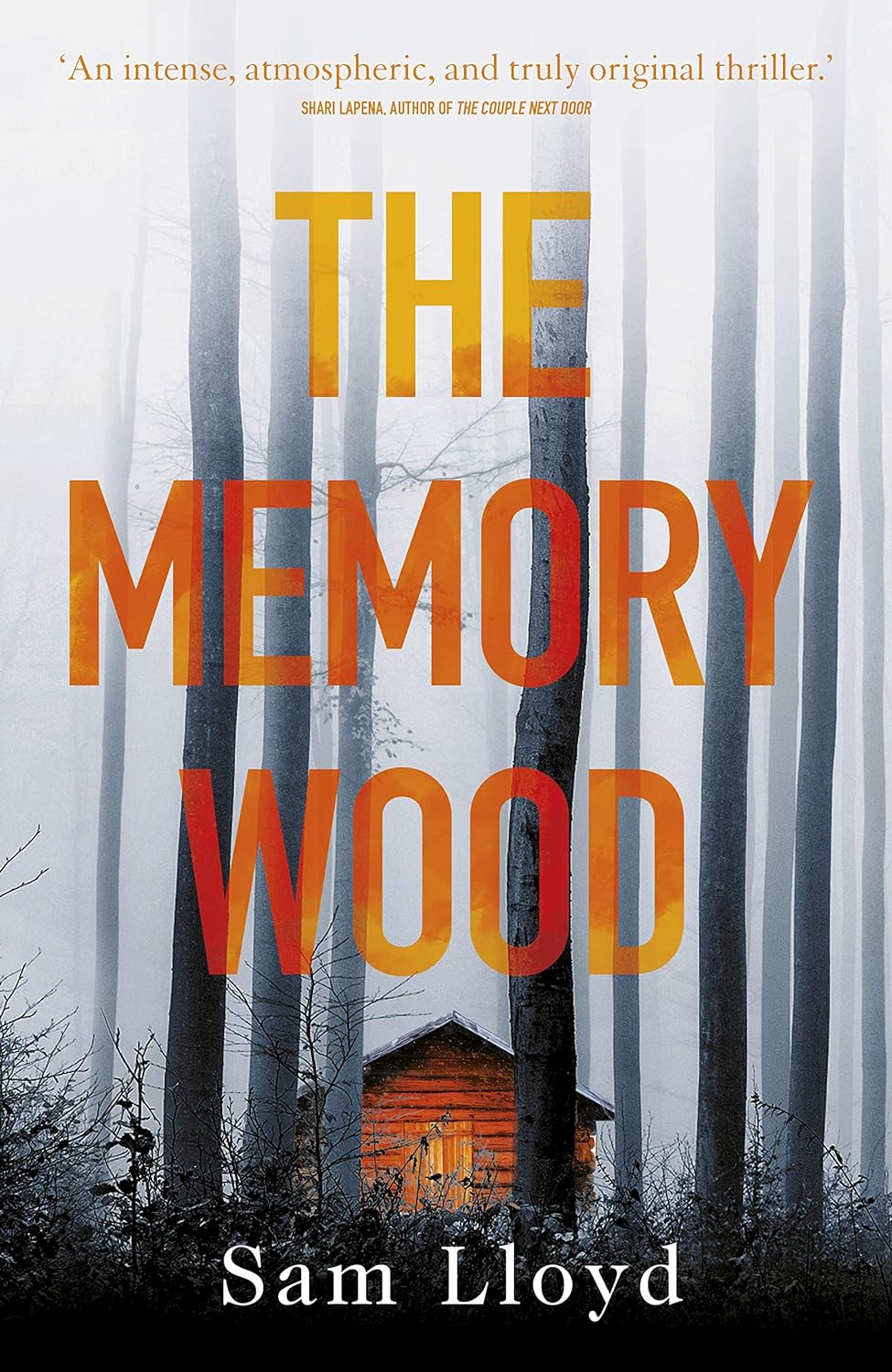 Purchase the book from Amazon.
Review:

This is one of those books that is addictive, love the premise and then have to be very careful how to enthuse people about it whilst not giving the whole plot away! Lloyd's debut is narrated by three distinctive voices: Elijah who visits the Memory Wood, Elissa who is trapped underground by an unknown kidnapper and Mairéad, the SIO who is dealing with her own drama whilst under pressure to bring Elissa back home safely. The scenes between Elijah and Elissa are touching, and yet unnerving as if their new-found 'friendship' is based upon brinkmanship, Elissa trying to coerce Elijah to help her escape, whilst Elijah wants Elissa to stay, to behave and ultimately be with him forever. This battle of wits is played out between the two perfectly, rising the tension and suspense slowly, addictively pushing you onwards to find out what happens. Will it end up in checkmate for one or a stalemate? Mairéad, meanwhile has her own personal drama which I won't detail here, but I feel I am justified that this is more than a novel about a child being taken against her will. 'The Memory Wood' is about childhood and motherhood, about the fragility of both and how easily it can be taken away. Lloyd with subtlety brings these key issues to the fore and wraps his tale of suspense around them. Elissa's resolve to keep calm and rational by using her knowledge of the game of chess lifts this novel from the run of the mill kidnapper thriller. The kidnapper has the feel of a bogeyman for most of the book, giving him a dark, mythological presence. The solution is a sad case of those few people who believe they have the power and the right to abduct children for their own bizarre or depraved reasons. I read this as more speculation was on the news about Madeliene McCann. For me, it showed that fiction may not be as far from the truth as we'd like to think. This is a suspenseful and highly emotional read which will linger in your mind long after you have read the final word.