The Locked Room
""...Griffiths has given us a fascinating thriller featuring the classic locked room mystery." "
Synopsis:
Dr Ruth Galloway is in London clearing out her mother's belongings when she makes a surprising discovery: a photograph of her Norfolk cottage taken before Ruth lived there. Her mother always hated the cottage, so why does she have a picture of the place? The only clue is written on the back of the photo: Dawn, 1963.
Ruth returns to Norfolk determined to solve the mystery, but then Covid rears its ugly head. Ruth and her daughter are locked down in their cottage attempting to continue with work and home-schooling. Happily, the house next door is rented by a nice woman called Zoe, who they become friendly with while standing on their doorsteps clapping for carers.
DCI Harry Nelson, meanwhile, is investigating a series of deaths of women that may or may not be suicide. When he links the deaths to an archaeological discovery, he breaks curfew to visit the cottage where he finds Ruth chatting to her neighbour whom he remembers as a carer who was once tried for murdering her patients. Only then her name wasn't Zoe. It was Dawn.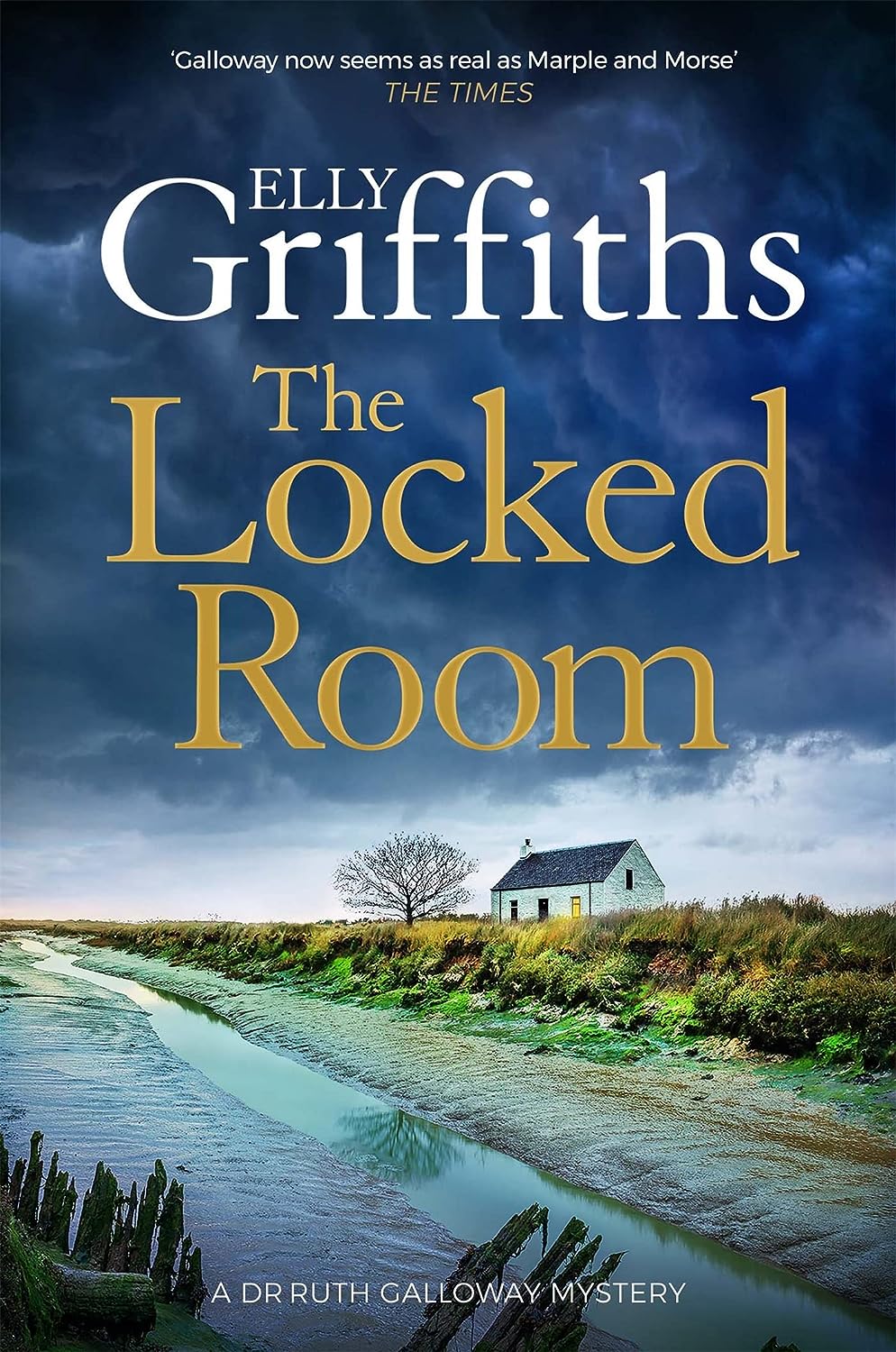 Purchase the book from Amazon.
Review:

The Ruth Galloway series is my favourite modern crime fiction series and I was very much looking forward to reading 'The Locked Room' when I heard Elly Griffiths was going to incorporate the Coronavirus pandemic into her work. There has been a bone of contention surrounding Covid and whether readers want to read about it in their fiction or not. However, what Griffiths has done with 'The Locked Room' is a time capsule. She's taken a time of great significance in our lives and commemorated those first few frightening months of uncertainty. In twenty or thirty years' time, readers will be able to pick up 'The Locked Room' and get a genuine snapshot of what life was like in 2020. There is a danger that the main plot, the mystery surrounding the deaths of a number of women, seemingly from suicide, could have been lost in the coverage of the pandemic, including food shortages, domestic violence, clapping for carers, the effect of a loved one being hospitalised from the illness, but Griffiths has given us a fascinating thriller featuring the classic locked room mystery. Regular readers will be aware of the on-again-off-again situation between Ruth and Harry and there is a significant turning point in their relationship here as well as a tease of a finale which hints at a massive change coming. I'm sure many of Elly's readers will be punching the air as they imagine a happy ending for Norfolk's finest. Just reading the name Ruth Galloway and you immediately picture her stunning cottage, her intelligent and inquisitive daughter, and her cute cat. You're right there with her. These are more than works of fiction, they're genuine friends. I'd give anything to live in Ruth's world. I thoroughly enjoying 'The Locked Room' and cannot praise Elly highly enough. Some series can start to wane after a while, but this series isn't one of them.