The Jigsaw Man
""...not for the feint-hearted, but you will enjoy one heck of a dark rollercoaster. ""
Synopsis:
When bodies start washing up along the banks of the River Thames, DI Henley fears it is the work of Peter Olivier, the notorious Jigsaw Killer. But it can't be him; Olivier is already behind bars, and Henley was the one who put him there.
She'd hoped she'd never have to see his face again, but Henley knows Olivier might be the best chance they have at stopping the copycat killer. But when Olivier learns of the new murders, helping Henley is the last thing on his mind.
Now all bets are off, and the race is on to catch the killer before the body count rises. But who will get there first – Henley, or the Jigsaw Killer?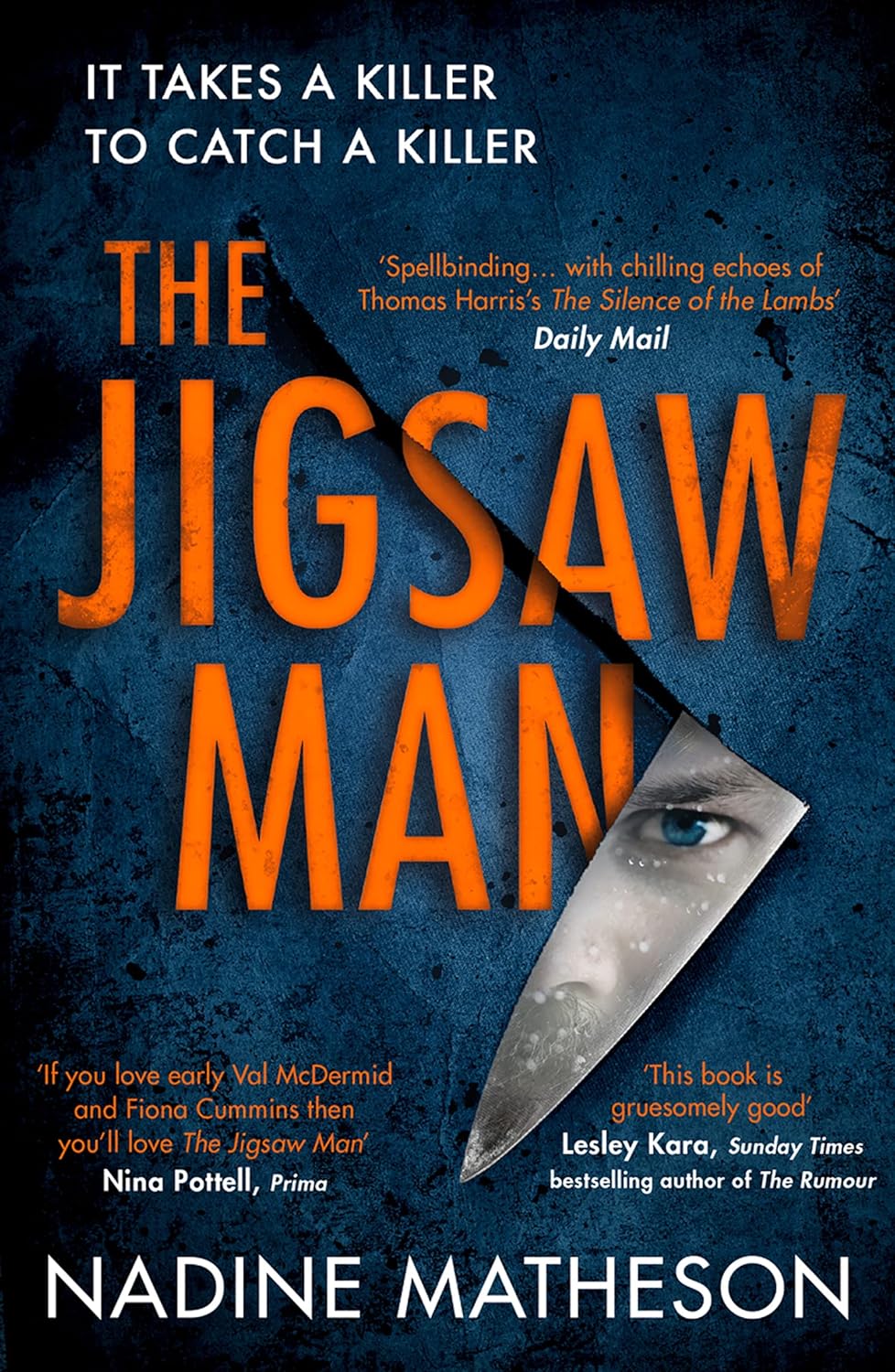 Purchase the book from Amazon.
Review:

There is no let-up with Matheson's debut as a severed arm is found on the riverbank of Greenwich Pier on the first page! Then, for the next four hundred pages, Matheson makes us charge down many a dark alleyway to catch a killer who is decapitating people. DI Anjelica Henley is getting it from all sides. She has been desk-bound since being seriously injured whilst apprehending Olivier, she suffers from PTSD and her husband, Rob wants her to jack the job in and be a stay-at-home mum to their young daughter. Plus, now Henley has been gifted a trainee in the form of Salim Ramouter. Could the day get any worse? Oh, yes it can! I really enjoyed the fledgling dynamic of Henley and Ramouter, both of whom Matheson furnishes with their own personal difficulties. I found Henley's husband a real whinge and a control freak. Thankfully, he doesn't appear much. As the CSU team realise, there is a rhyme and reason to these killings. I felt quite breathless by the time I reached the end of 'The Jigsaw Killer'. This is not for the feint-hearted, but you will enjoy one heck of a dark rollercoaster.