The Franchise Affair
""Ask any Tey fan and they will normally nominate 'The Franchise Affair' as her best book.""
Synopsis:
Marion Sharpe and her mother seem an unlikely duo to be found on the wrong side of the law. Quiet and ordinary, they have led a peaceful and unremarkable life at their country home, The Franchise. Unremarkable that is, until the police turn up with a demure young woman on their doorstep. Not only does Betty Kane accuse them of kidnap and abuse, she can back up her claim with a detailed description of the attic room in which she was kept, right down to the crack in its round window.
But there's something about Betty Kane's story that doesn't quite add up. Inspector Alan Grant of Scotland Yard is stumped. And it takes Robert Blair, local solicitor turned amateur detective, to solve the mystery that lies at the heart of The Franchise Affair...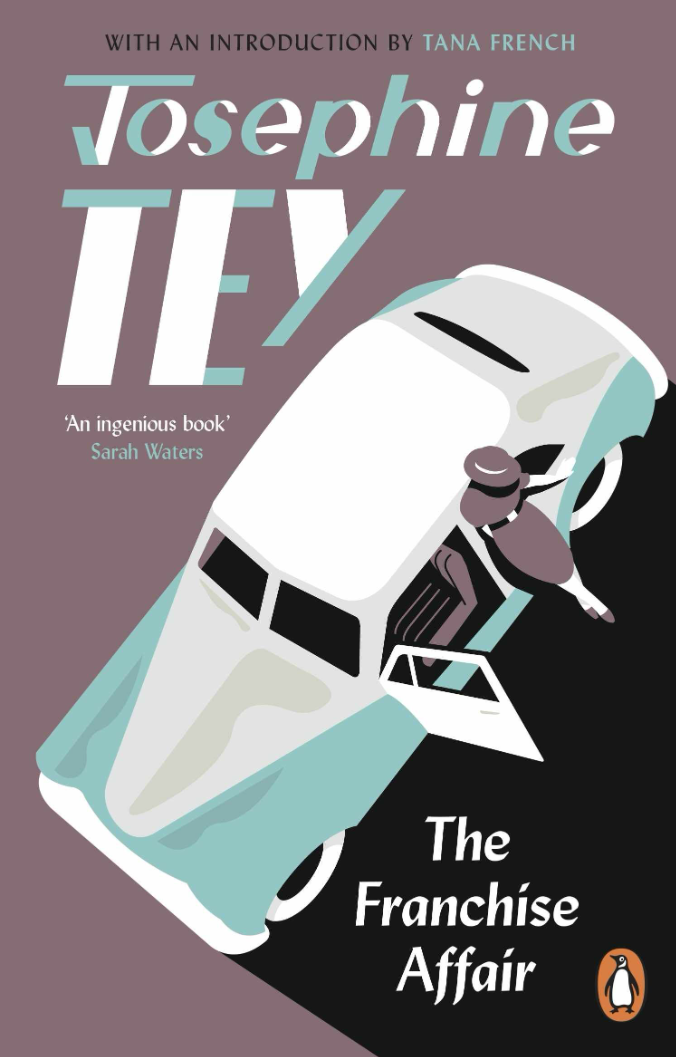 Purchase the book from Amazon.
Review:

Ask any Tey fan and they will normally nominate 'The Franchise Affair' as her best book. 'The Franchise Affair' is Tey's most adapted work, the most famous being a 1951 film starring Dulcie Gray. Some may be surprised as there is no body, no murder, just the suspicion as to whom is telling the truth: The Sharpes who live at The Franchise or Betty Kane who accuses the Sharpes of keeping her as a domestic slave in their attic? How would Tey keep the suspense with no body? Well, Tey does extremely well, slowly winding up the suspense as their solicitor, Robert Blair tries to disprove Kane's testimony. However, Tey makes sure that this case is not easily solved as the evidence mounts up against the Sharpes and Tey's plot cleverly ebbs and flows. Then you have the village locals who take the girl's side. This leads to residents vilifying the mother and daughter, some finding a good excuse to show their violent tendencies. This is a book about prejudice with Tey holding up a mirror to the huge social divide of class. Tey brings the matter to a satisfactory closure, although, despite being an author who was not known for sentimentality, decided to go for a saccharine finale which did slightly jar with me. However, the case itself is resolved with Tey's usual flair and I can now understand why it is the favoured book out of the few crime novels she wrote. This review is for the new Folio Society edition of this title. As always, it is an immaculate book peppered with illustrations by Mark Smith that perfectly embody the story and time, (the book was published in 1948). With a foreword by Lady Antonia Fraser, this is the perfect book for any Tey fan or lover of crime fiction to have on their bookshelf.