The Fine Art of Invisible Detection
""Without a doubt one of my stand out reads in recent years." "
Synopsis:
Umiko Wada has had quite enough excitement in her life. With her husband recently murdered and a mother who seems to want her married again before his body is cold, she just wants to keep her head down.
As a secretary to a private detective, her life is pleasingly uncomplicated, filled with coffee runs, diary management and paperwork. That is, until her boss takes on a new case. A case which turns out to be dangerous enough to get him killed. A case which means Wada will have to leave Japan for the first time and travel to London.
Following the only lead she has, Wada quickly realises that being a detective isn't as easy as the television makes out. And that there's a reason why secrets stay buried for a long time. Because people want them to stay secret. And they're prepared to do very bad things to keep them that way...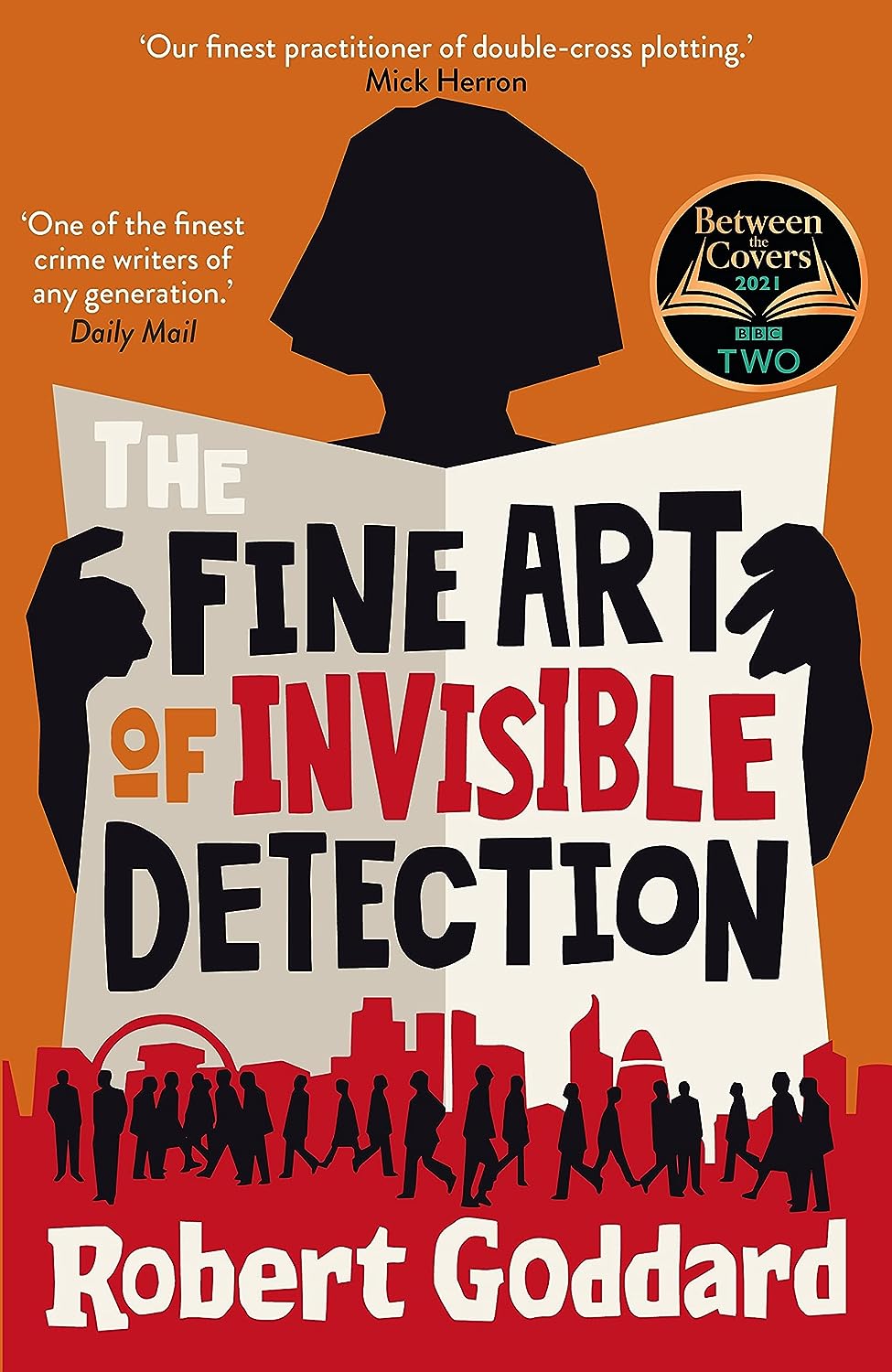 Purchase the book from Amazon.
Review:

A new book by Robert Goddard is always something to look forward to. When I was sent a review copy of his latest novel, I couldn't wait to get stuck in. And let me tell you, I was not disappointed. 'The Fine Art of Invisible Detection' is a belter of a book. An intelligent thriller with a compelling central character and enough plot twists and turns to make you dizzy, this is a real page-turner. I devoured it in a few hours and felt a real sense of loss when I reached the end. There are so many things to praise here. The perfection of the prose, the lightness of the writing, the humour and the sheer brilliance of one of the most original protagonists I've had the pleasure of encountering in a very long time. Die-hard Goddard fans, of whom I am one, have strongly held opinions on which is his best novel. For many of us, that remains his first novel, 'Past Caring'. I think 'The Fine Art of Invisible Detection' may be slightly better. It is a joyous read from start to finish; the work of a novelist at the very top of his game. There's a hint, at the end, that this might be the first in a new series. If that's the case, I cannot wait to read the next instalment. If it turns out to be a one-off, and this is my last encounter with Umiko Wada, all I can say is I'm grateful for the opportunity. She's a fabulous creation. Without a doubt one of my stand out reads in recent years.