The Dying Day
""This is such a clever book.""
Synopsis:
Persis Wadia, the first female detective in the Bombay police service, is still struggling to achieve recognition in the city despite her previous success in solving a high-profile murder.
She is called to The Royal Asiatic Society of Great Britain and Ireland to investigate the disappearance of a highly valuable early edition of Dante's Divine Comedy. The chief suspect for the theft, John Healy, has also disappeared. Although in the right place and at the right time, he is such a highly respected scholar that the curator of the library finds it difficult to believe. However, Healy has left a clue which sets Persis off on a trail combining her intelligence, literary knowledge and her experience of her father's bookshop. A few well-placed contacts also help unravel the mystery.
With her absolute determination to find the truth Persis uncovers another plot to steal the manuscript. This relates to a well-hidden part of Healy's past and finally explains the many twists and knotty problems that Persis has to face.
Throughout the investigation Persis meets the unrelenting opposition of men to her carrying out her work. Often underestimated, she can put this attitude to good use but the final snub to her achievements unleashes her fury.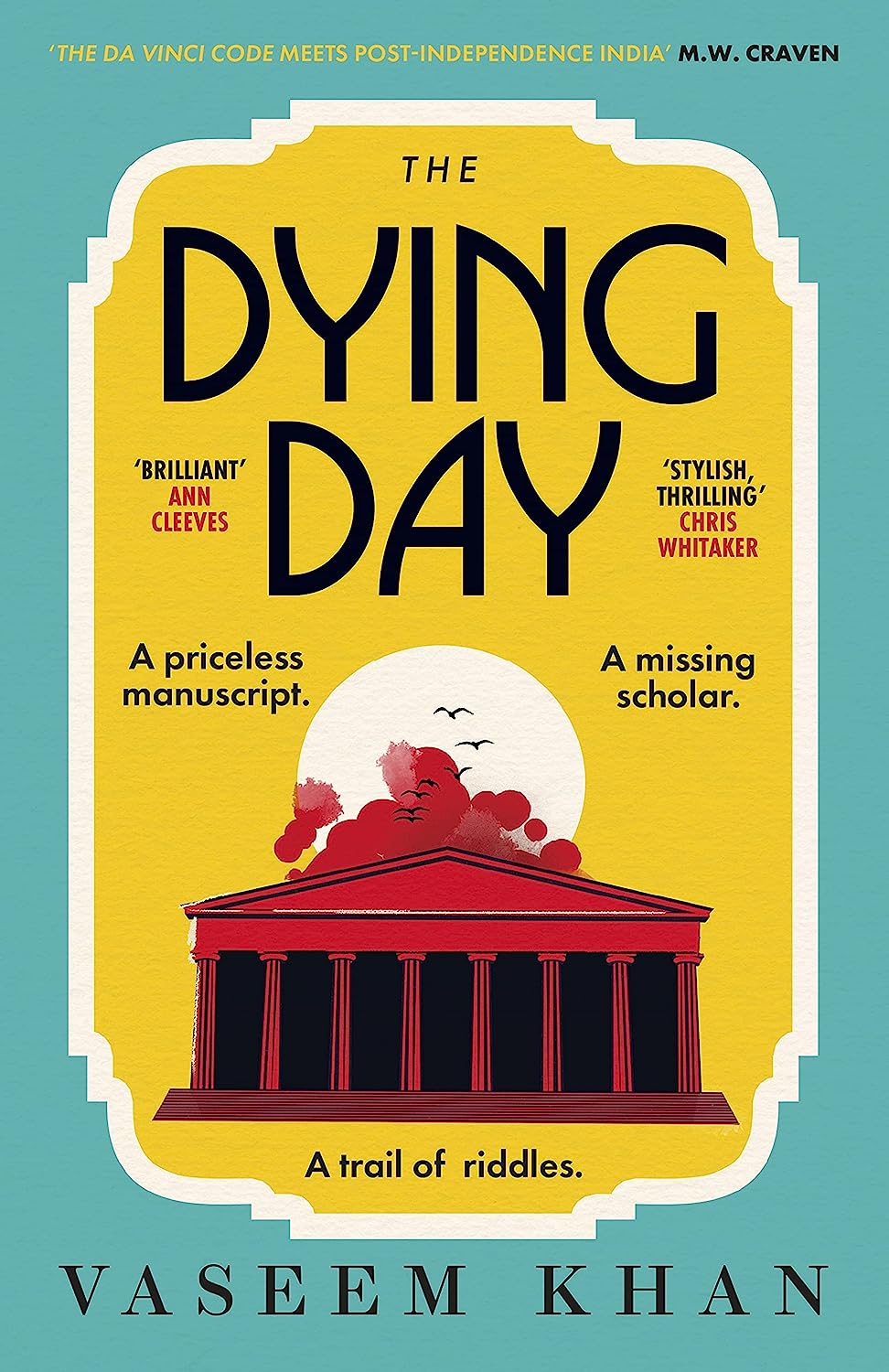 Purchase the book from Amazon.
Review:

This is such a clever book. At the heart of the story is a series of cryptic clues that depend on a historical and literary knowledge. I loved these. I felt inordinately smug when I managed to decode at least part of one and duly impressed when Persis used all her resources to solve them all. But if that is not your thing, do not be put off, because they are solved by Persis without in any way slowing down the action. The description of Bombay in newly post-colonial times is wonderfully evocative. The blatant sexist attitude to Persis by many of her male colleagues is infuriating. The insight to Persis' Parsee family is intriguing. The plot is complex and has hidden twists and turns. Altogether this book is many layered, beautifully written and a thoroughly enjoyable read. Another sure-fire hit from Khan.