The Burning Men
""...a strong and intriguing start to a promising series... " "
Synopsis:
When a development in South London catches fire mid-construction, a close-knit team of fire fighters runs in to save a man spotted at the window. They come out without a body. They quit the service. They plan never to speak to each other again.
Five years later one of them is set alight at his own wedding. Soon after, a second is found, nothing but a smoking corpse. It appears that someone knows what they did that night. What they chose over their duty. And there are still three men left to burn . . .
DI Alex Finn and his new partner DC Mattie Paulsen are an unlikely pairing, but they need to discover who is behind these killings before the next man faces the fire.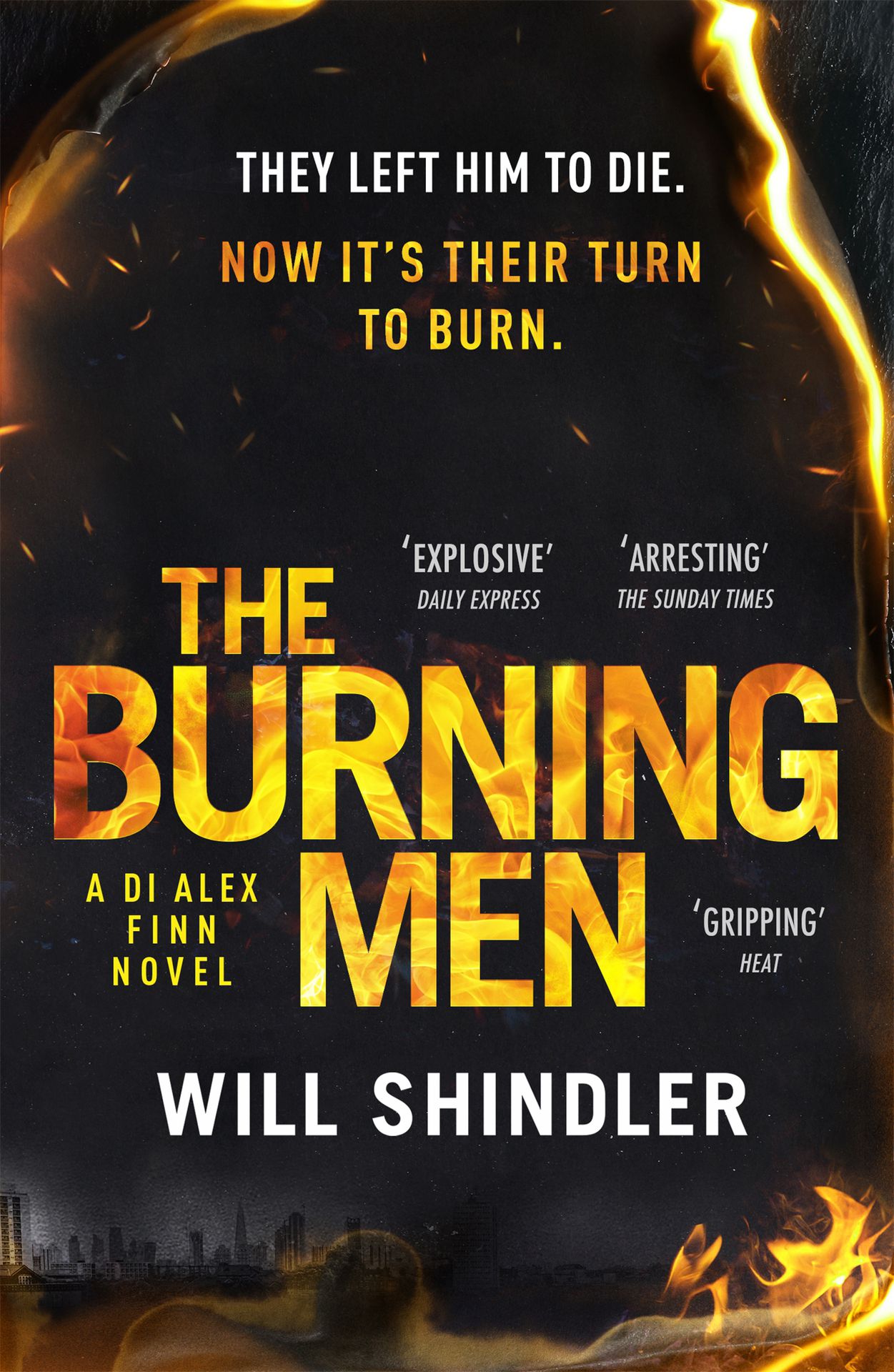 Purchase the book from Amazon.
Review:

I admit this took me a while to get in to. I can't explain why, but what I will advise is to give this debut a chance as it really does suddenly set off at a cracking pace. The remaining three hundred pages I read in two days, which shows how deep and fast that rollercoaster was when Shindler tipped me over after a steep climb up. You get pulled all over the place as different possibilities abound as to who is setting these guys alight. DI Alex Finn and DC Mattie Paulsen are strange creatures to head a series as neither is a character you can warm to. Despite the fact Finn has just lost his wife a few weeks ago and is in mourning, I seemed to better hear the voice of his dead wife, Karin, more than her husband who feels as though he should be placed on the borders of the Autism spectrum. I hope that with his next novel, Shindler will open up Finn so we may learn more about this enigma. The same could be said of the angry Paulsen. Towards the end, Shindler softens the rough edges of Paulsen and hopefully this will be the beginning of her journey. This debut is definitely a strong and intriguing start to a promising series headed by two detectives who really don't have a social skill between them. It will be interesting to see how they gel and work alongside each other.