The Blood Tide
""...DS Max Craigie is a worthy successor to become Scotland's next great fictional detective. ""
Synopsis:
In a remote sea loch on the west coast of Scotland, a fisherman vanishes without trace. His remains are never found.
A young man jumps from a bridge in Glasgow and falls to his death in the water below. DS Max Craigie uncovers evidence that links both victims. But if he can't find out what cost them their lives, it won't be long before more bodies turn up at the morgue.
Soon, cracks start to appear in the investigation, and Max's past hurtles back to haunt him. When his loved ones are threatened, he faces a terrifying choice: let the only man he ever feared walk free or watch his closest friend die.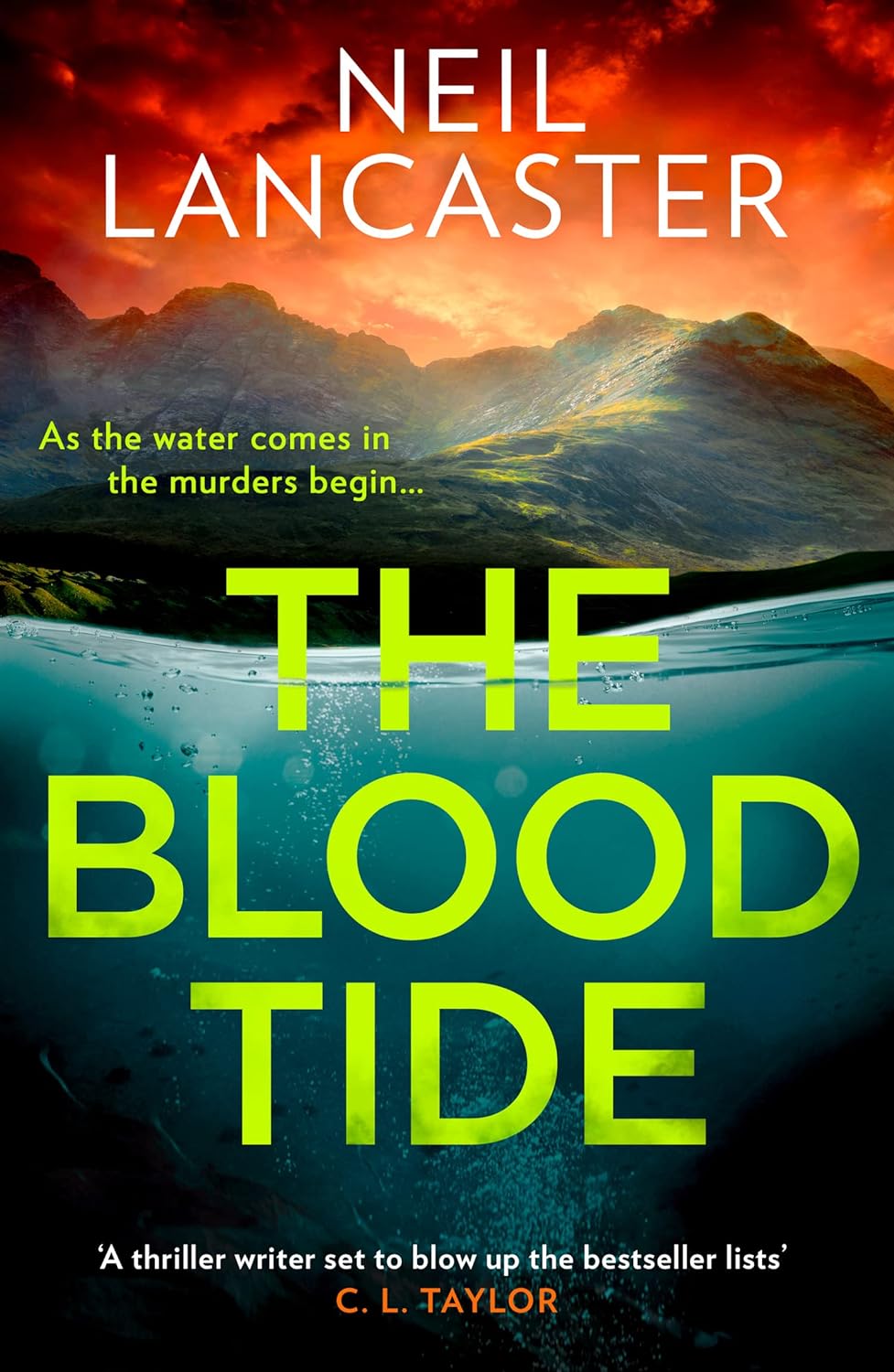 Purchase the book from Amazon.
Review:

'The Blood Tide' is the high-octane follow-up to last year's William McIlvanney Prize nominated first novel in the DS Max Craigie series, 'Dead Man's Grave'. Neil Lancaster, a former police officer, not only gives us a startlingly accurate portrayal of police procedure no other writer of crime fiction can do, but he delivers it with the style of a seasoned writer. He's created a genuine protagonist in Max Craigie that the reader can immediately support and champion and has given him a mixed bunch of characters as his team that seem real. The camaraderie and dialogue between the detectives at work is spot on and pitch perfect. One minute you're smiling at Norma asking for another donut and the next you're on the edge of your seat waiting to see who it really is making those clandestine phone calls. It takes a writer of great creativity to put such scintillating drama into a management meeting, but Lancaster has done it with finesse. The plot is intricate and intelligent and draws on the dark underbelly of the drug's world. We see the first-hand ruthlessness of deals gone wrong and the amount of money at stake and the lengths people are prepared to go to in order to survive. This is dark and chilling stuff, and Lancaster doesn't shy away from the disturbing consequences of such deals. The pace of the story is blistering, and the jaw-dropping finale will leave you screaming for a third book. The decision makers at HarperCollins need to hand Lancaster a lengthy contract. We need more Craigie in our lives. Scotland has given us some wonderful crime writers over the years from McIlvanney himself to Ian Rankin, Val McDermid and James Oswald to name just a few, but Neil Lancaster can already be added to that list of great Scottish crime writers. With John Rebus now in retirement, DS Max Craigie is a worthy successor to become Scotland's next great fictional detective.