The Accomplice
""...everything comes to a halt when a new Cavanagh book is in my hands!""
Synopsis:
The Sandman killings have been solved. Daniel Miller murdered fourteen people before he vanished. His wife, Carrie, now faces trial as his accomplice. The FBI, the District Attorney, the media and everyone in America believe she knew and helped cover up her husband's crimes.
Eddie Flynn won't take a case unless his client is innocent. Now, he has to prove to a jury, and the entire world, that Carrie Miller was just another victim of the Sandman. She didn't know her husband's dark side and she had no part in the murders. But so far, Eddie and his team are the only ones who believe her.
Gabriel Lake used to be a federal agent, before someone tried to kill him. Now, he's an investigator with a vendetta against the Sandman. He's the only one who can catch him, because he believes that everything the FBI knows about serial killers is wrong.
With his wife on trial, the Sandman is forced to come out of hiding to save her from a life sentence. He will kill to protect her and everyone involved in the case is a target… even Eddie Flynn.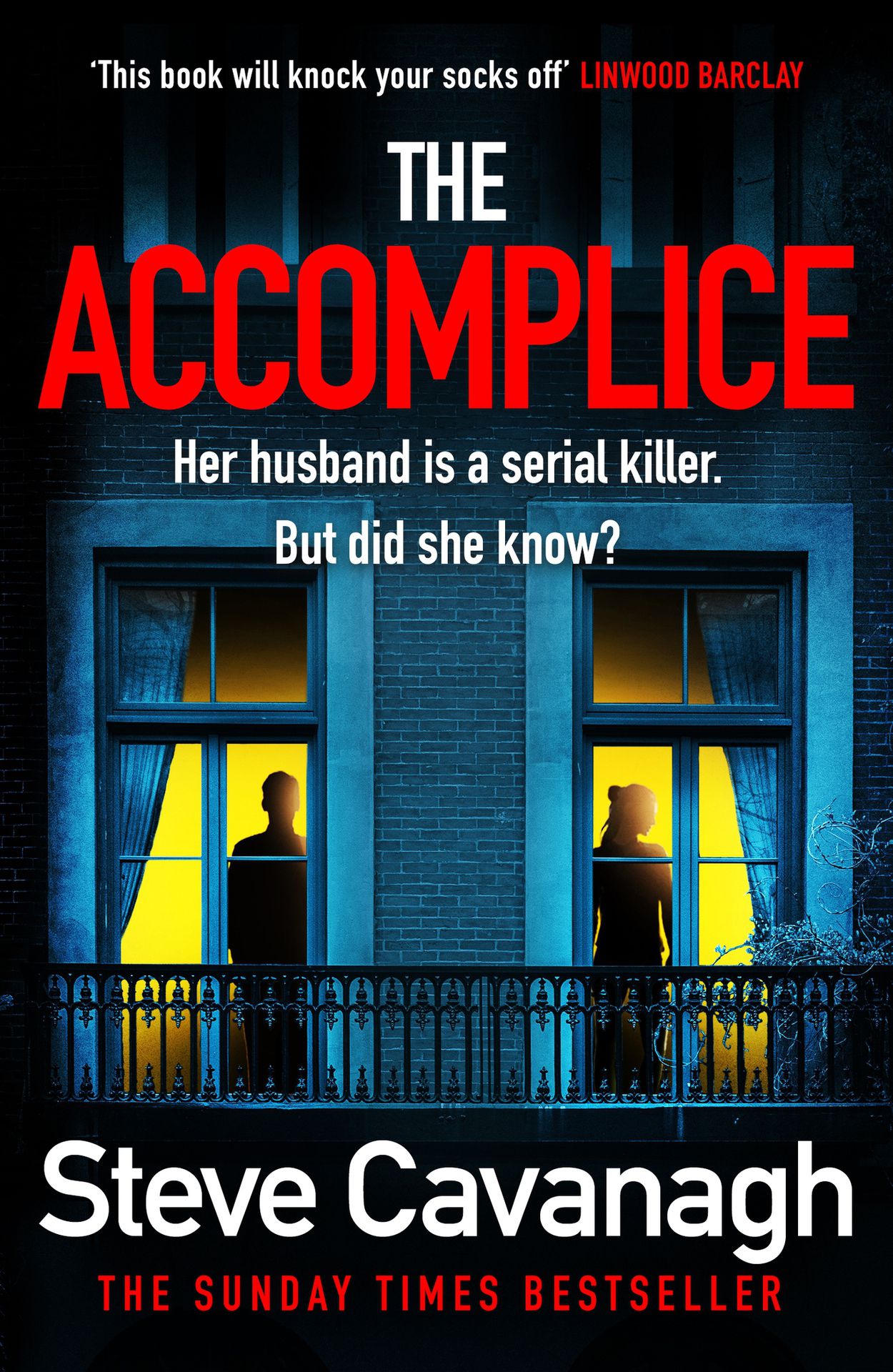 Purchase the book from Amazon.
Review:

Eddie Flynn, one time con artist, now defence lawyer, has a new case; he has been asked to defend the wife of serial killer Daniel Miller 'The Sandman'. Eddie is working with his regular team: Harry, now retired from the bar; Kate, another lawyer within the practice, and Bloch, former law enforcement and as laconic as she is fearless. Not only are they a team, but they are a family, and will do anything to protect each other. Cavanagh didn't disappoint with 'The Accomplice'. As usual the plot developed at rapid speed. The more the character of Flynn develops, the more he moves away from his past life of a con artist. Although he still has contact with some nefarious people from his earlier years, the tricks and cons he used in previous cases have thinned out, which is a real shame as this is what made Flynn stand above more predictable lawyers. The story was of course very well written, with plenty of red herrings, false leads, and a nice twist at the end - nothing less than you would expect from Cavanagh. Eddie Flynn is still one of my favourite characters and everything comes to a halt when a new Cavanagh book is in my hands!