The Absolution
""...hits the mark every time.""
Synopsis:
The police find out about the crime the way everyone does: on Snapchat. The video shows the terrified victim begging for forgiveness. When her body is found, it is marked with a number 2.
Detective Huldar joins the investigation, bringing child psychologist Freyja on board to help question the murdered teenager's friends. Soon, they uncover that Stella was far from the angel people claim - but even so, who could have hated her enough to kill?
Then another teenager goes missing, and more clips are sent. Freyja and Huldar can agree on two things at least: the truth is far from simple. And the killer is not done yet.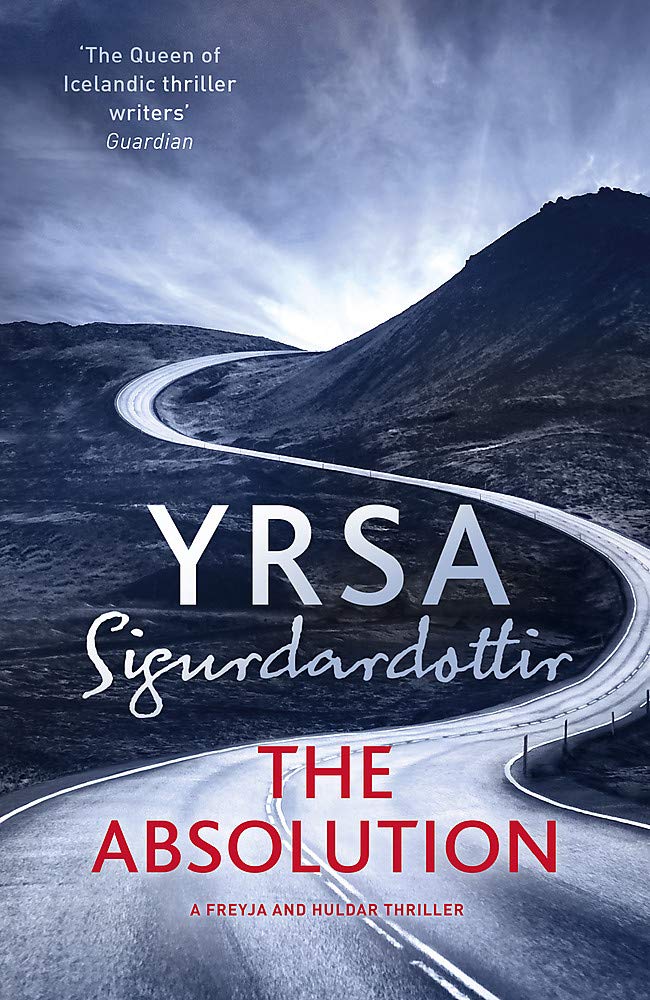 Purchase the book from Amazon.
Review:

This series featuring Detective Huldar and child psychologist Freyja gets better with each book. 'The Absolution' is the third and if you've yet to read one and two I highly recommend them. The opening for 'The Absolution' is terrifying and reads like the opening to one of the Scream horror films. It's is a nail-biting, adrenaline racing, shocking murder that grips you by the throat and forces you to continue you reading. Be prepared for a sleepless night as this is the definition of unputdownable. Through the dark and atmospheric plot, we are given moments of lightness as the relationship between Freyja and Huldar simmers along nicely. There's an attraction that Huldar wants to pursue and Freyja wants to ignore and the Tinder sequence made me smile. Both lead characters are richly drawn, superbly flawed and a delight to be in the company of. Yrsa has shown a dark side to social media and the vulnerabilities of its users, primarily children. Through her tightly written prose, the author raises many questions about the make-up of social networking sites and the information we share, and how easy it is to become a victim. This kind of story that is not only entertaining and exciting but has an underlying message, it is the kind of stays in the mind long after the final pages. Not many do that, but I will be thinking of 'The Absolution' for months to come. I'm a huge fan of Icelandic crime fiction and I believe Sigurdardottir to be the Queen of Icelandic Noir. No other writer can touch her for pace, drama, thrills and depth of character. She makes thriller writing seem effortless and she hits the mark every time. This series has the potential to run and run.