She and I
""...a cracking addition to the growing number of excellent crime novels coming out of Northern Ireland.""
Synopsis:
Keeley and Jude are closer than blood. They share everything: clothes, secrets, drinks – and blame. So when they wake up after a New Year's party to find Keeley's boyfriend stabbed to death beside them, they agree to share one more thing: the story they'll tell the police. But who is their story really meant to protect?
As the murder investigation begins to send uncomfortable ripples through their community, the history of the girls' claustrophobic relationship comes under scrutiny, will the girls find there's such a thing as sharing too much?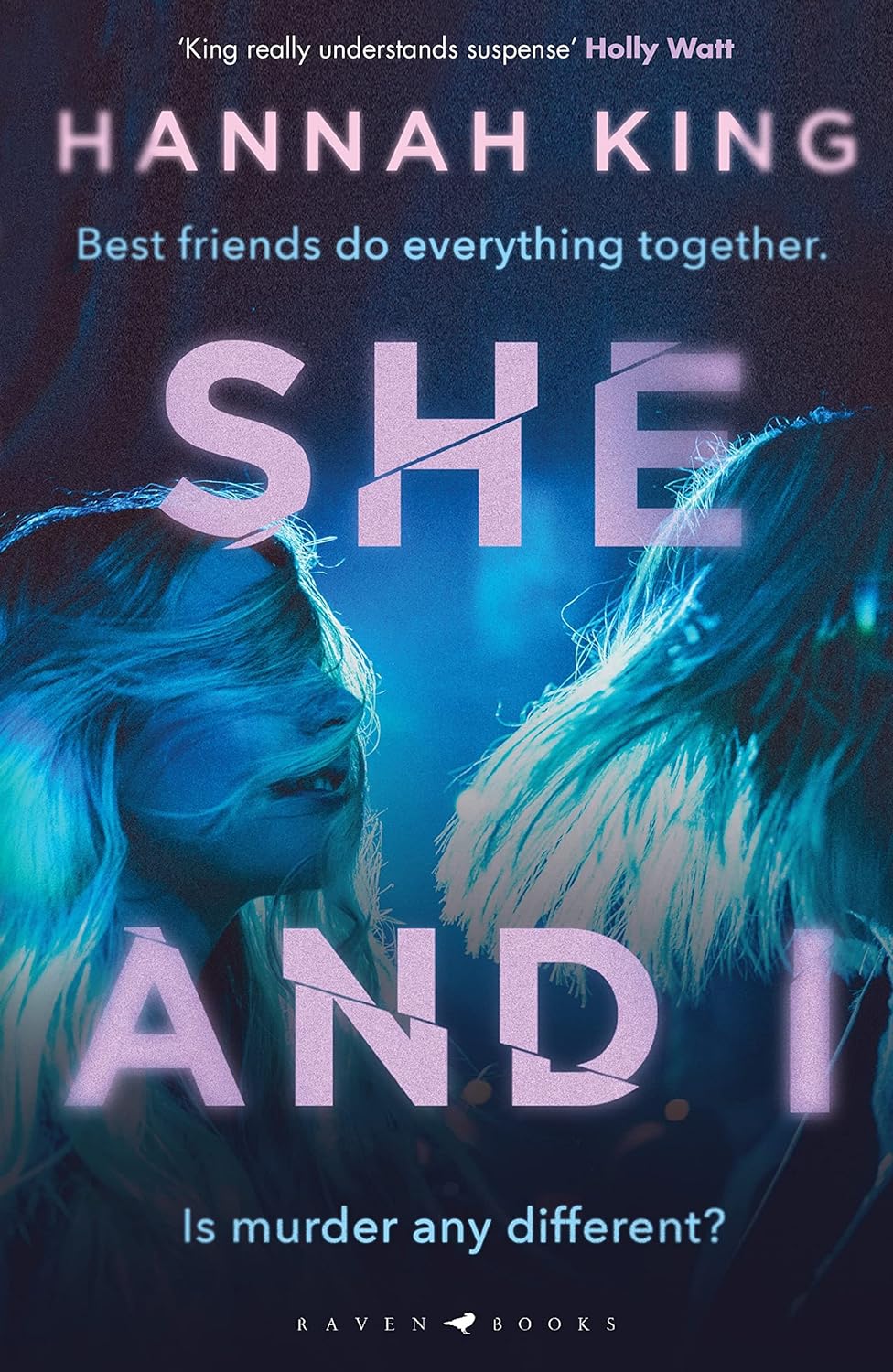 Purchase the book from Amazon.
Review:

'She and I' is the debut novel from Northern Irish writer, Hannah King. And what a debut it is! The novel centres around the intense friendship between two teenage girls: Keeley Mackley and Jude Jameson. It's a friendship that Linda, Jude's mother, disapproves of but has been powerless to do anything about. When Keeley's boyfriend is murdered, Linda sees this as the perfect opportunity to break the tight bond that connects Jude and Keeley. Linda assumes her own daughter has nothing to do with the murder. Jude, after all, has all the advantages. She lives with both her parents, who have high ambitions for their two children. Keeley, on the other hand, comes from a deprived background and has mostly grown up without any parental influence. King gives her readers a good cast of characters to get involved with, a plot that really packs a punch, and a hauntingly beautiful tale of female friendship. This is an excellent crime novel, written by someone who clearly knows how to weave a twisted tale that will keep readers turning the pages. It's not clear if this is the first in a series, featuring the lead police detective DI Chris Rice, or if this is a standalone. Either way, it's a cracking addition to the growing number of excellent crime novels coming out of Northern Ireland. Hannah King is an author to watch out for. I can't wait to see what she does next.