Service of All The Dead
""This one had a real twist that did flummox me...""
Synopsis:
The sweet countenance of Reason greeted Morse serenely when he woke, and told him that it would be no bad idea to have a quiet look at the problem itself before galloping off to a solution.
Chief Inspector Morse was alone among the congregation in suspecting continued unrest in the quiet parish of St Frideswide's. Most people could still remember the churchwarden's murder. A few could still recall the murderer's suicide. Now even the police had closed the case. Until a chance meeting among the tombstones reveals startling new evidence of a conspiracy to deceive.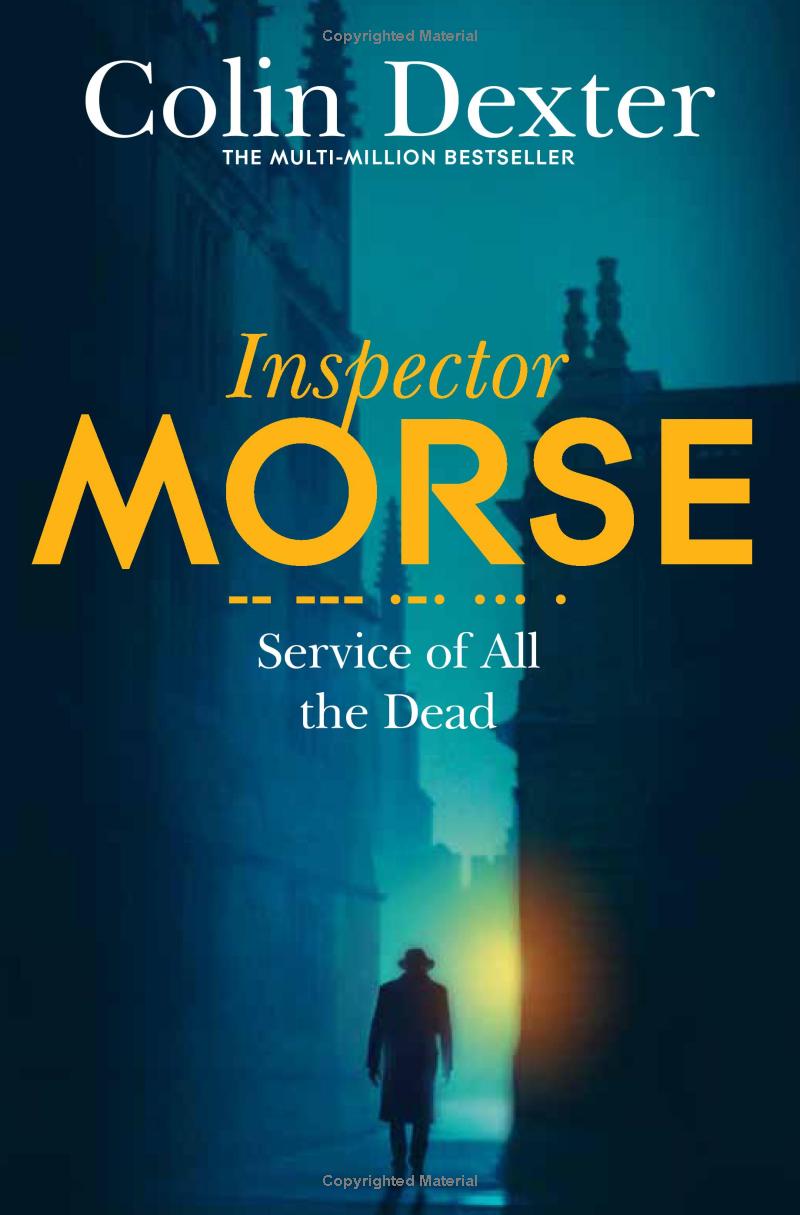 Purchase the book from Amazon.
Review:

One of the very few Morse cases I haven't got round to reading, something I have been correcting in 2021. 'Service of All The Dead' was awarded the CWA Silver Dagger back in the day before they were considered too much of a consolation prize to the Gold Dagger and so scrapped. Usually, a Morse case focused on one murder, but here the body count gets to an alarming proportion. There are a few inconsistences, which help the plot along, but I did wonder why a certain character hadn't got in touch with another for some months. I know this was back in 1979 when Internet and owning a mobile was something from a sci-fi movie, but there were telephones, so it wasn't quite the Jane Austen era! Apart from that minor niggle, and the fact that Dexter tends to objectify women through Morse's eyes. He is fond of them and does tend to start with describing a woman's derrière before he gets to the rest of her! Again, this was 1979 and one needs to be thankful that some attitudes in literature have moved on. Morse as always has no luck with the ladies, especially as they tend to be involved somehow in the case in hand. Morse is wonderfully irascible, mainly with himself when he gets frustrated when the truth eludes him despite the many scenarios he believes is the absolute truth of the case. This one had a real twist that did flummox me for some time and only realised when Morse himself finally grasped the ultimate truth. A highly complex and gripping case for Morse who has definitely owned his place in the Hall of Great Detectives.