Safe
"Safe' really is one of those books that you read without a break..."
Synopsis:
Jenny Kristal was six years old when she was snatched off the sidewalk from her quiet suburban neighbourhood. Twelve years later, she's miraculously returned home after escaping her kidnappers—but as her parents and older brother welcome her back, the questions begin to mount. Where has she been all these years? Why is she back now? And is home really the safest place for her… or for any of them?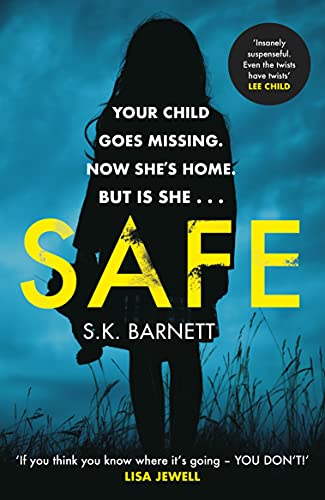 Purchase the book from Amazon.
Review:

'Safe' is a story that has abduction, abuse, lies and plenty of twists to keep you turning those pages. Jenny reliving her childhood is not for the faint hearted. And whilst some of the plot may stretch the realms of probability, this part doesn't, as abuse really does happen and at times it is really hard to stomach. At times Jenny's character isn't the nicest of people, but after living through what she has, there is a level of empathy that has you rooting for her. When Jenny starts to get messages warning her that she isn't safe despite being back with her family, she starts trying to find out who is sending these messages and why. But not everyone wants the past to be unburied. 'Safe' really is one of those books that you read without a break as you are desperate to know what happens, and then you feel disappointed when you finish the book too quickly. 'Safe' is a highly addictive read!