Rules for Perfect Murders
"'...one of the most enthralling books I have read in recent times. '"
Synopsis:
If you want to get away with murder, play by the rules...
A series of unsolved murders with one thing in common: each of the deaths bears an eerie resemblance to the crimes depicted in classic mystery novels.
The deaths lead FBI Agent Gwen Mulvey to mystery bookshop Old Devils. Owner Malcolm Kershaw had once posted online an article titled 'My Eight Favourite Murders,' and there seems to be a deadly link between the deaths and his list - which includes Agatha Christie's 'The ABC Murders', Patricia Highsmith's 'Strangers on a Train' and Donna Tartt's 'The Secret History'.
Can the killer be stopped before all eight of these perfect murders have been re-enacted?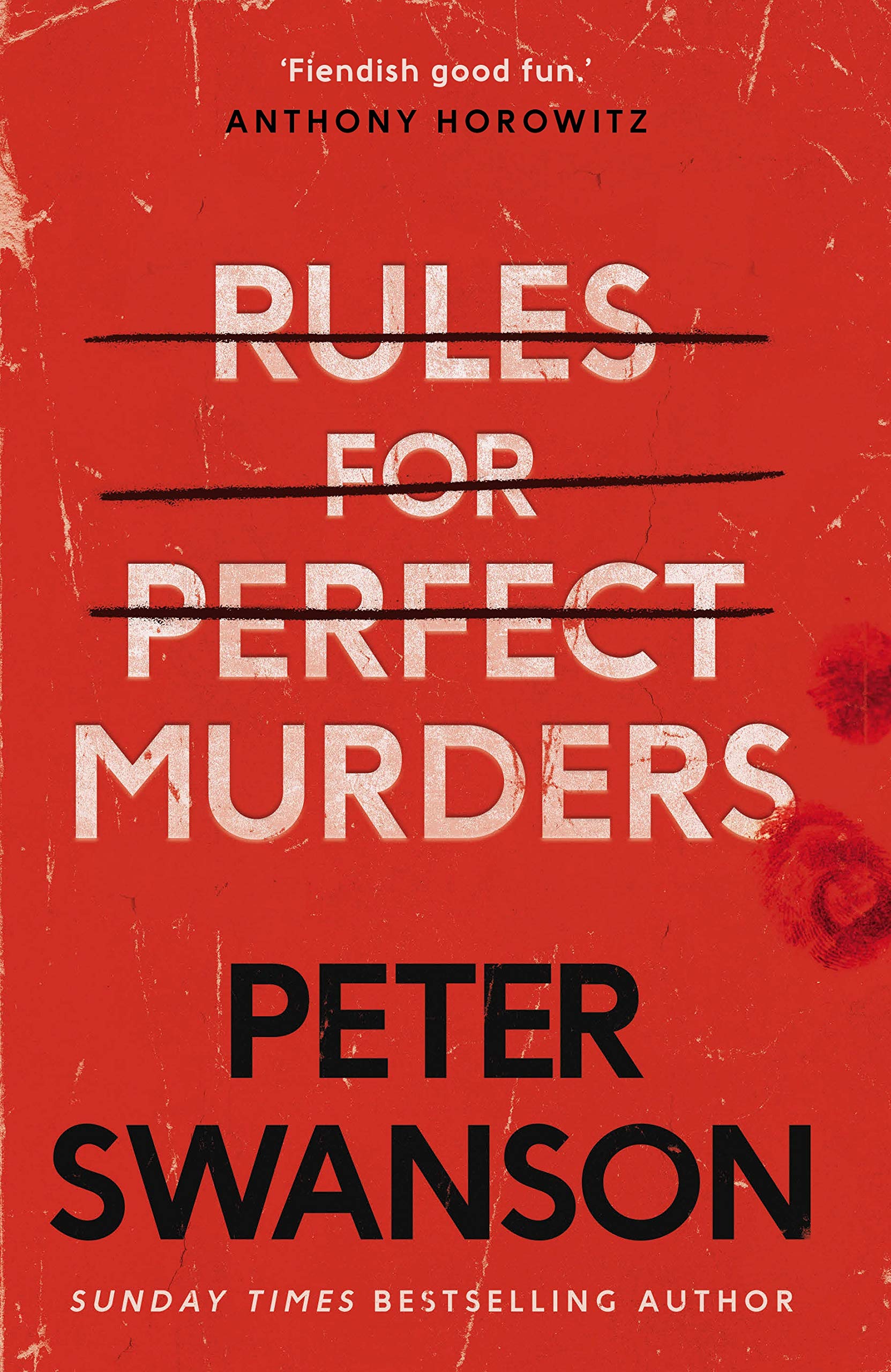 Purchase the book from Amazon.
Review:

There is something enticing for any book lover when a writer like Swanson namedrops classic crime authors like confetti. It is even more appealing when Swanson not only namedrops them, but weaves said authors, namely Highsmith, Christie, Ira Levin, A.A. Milne, Anthony Berkeley Cox et al into his plot. Someone is killing off people and the murders appear to use the same plotlines from Malcolm's list of ten crime novels on his online blog. As a crime reader of many years standing, you can't help but tick off the books one has read as Swanson scatters books and their writers around like chickenfeed! It certainly got my little grey cells working as some I hadn't read in decades!! I will also tell you now that Swanson does give spoilers to his list of crime books, so be prepared to find out the killer if you haven't read some of these classics yet. I haven't read MacDonald's 'The Drowner' but didn't feel it has spoiled it for me. However, the list isn't the be all and end all with Swanson's latest psychological thriller which I consumed like a tray of amuse bouche at a crime convention! Beacon Hill in February under the threat of imminent snow felt it was cut off from the rest of the world. In this apparently insular town, the Old Devils bookshop takes centre stage and appears a lifeline for many residents. This feeling of a town under a magnifying glass adds to the sense of a place set outside of time and made me feel that if not for the Internet, this could have been a 1940s Noir written by Cain himself. Deliciously, not all is calm under the surface of Beacon Hill and many are harbouring some secret, even Malcolm Kershaw has a secret bubbling under his mild mannered bookshop owner exterior. Swanson perfectly had me searching the shadows and spotlighting different characters as each swan to the surface, revealing their true self. I admit I was wrong-footed by Swanson as to whom was using Malcolm's list for their murderous ends, but even the greatest of detectives can have an off day! I got the sense that Swanson had a whale of a time writing 'Rules For Perfect Murders' as it embodies everything we readers love with a good old fashion crime novel. Not only does it pay homage to those icons of the genre, but delivers a fast paced thriller that ducks and dives whilst presenting a cast of characters who could be found in any Highsmith novel. Swanson's latest is one of the most enthralling books I have read in recent times.