Motherland
"Abson has a wonderful eye for landscape, and very quickly he transported me to the streets of St. Petersburg..."
Synopsis:
Student Zena Dahl, the daughter of a Swedish millionaire, has gone missing in St Petersburg (or Piter as the city is colloquially known) after a night out with a friend. Captain Natalya Ivanova is assigned the case, making a change for Natalya from her usual fare of domestic violence work, but, because of the family's wealth, there's pressure for a quick result. But as she investigates she discovers that the case is not as straightforward as it may seem.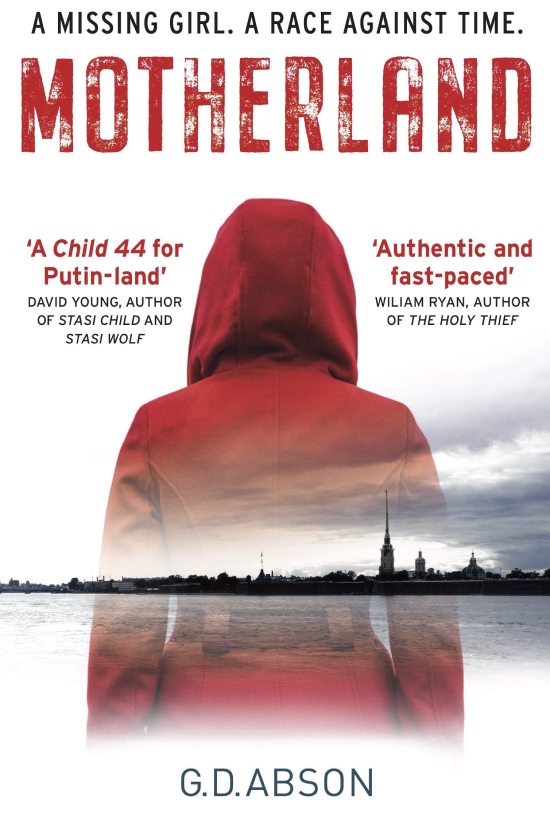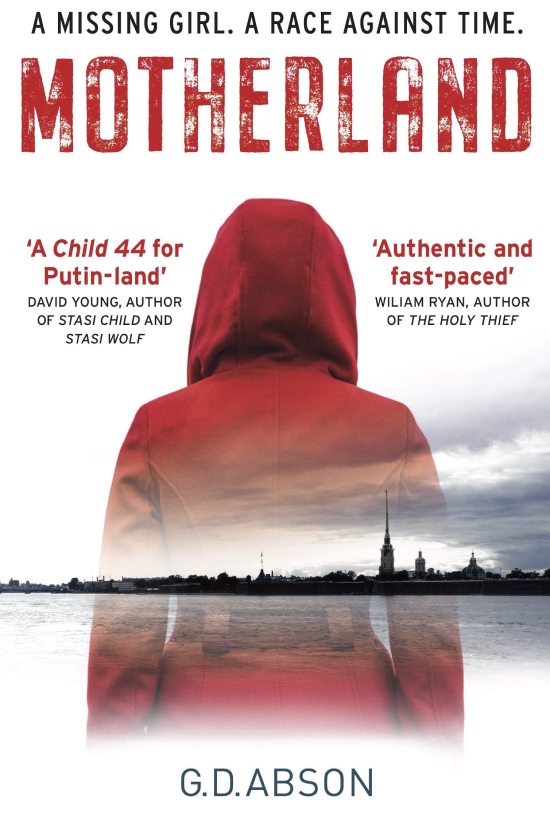 Purchase the book from Amazon.
Review:

There are very few books when you read it and feel 'this can't be happening', especially in a world we are supposed to know with all the media coverage we are exposed to. However, Abson manages to make Russia feel not only as though it is a different country, but an entirely different world. I have read le Carré's early work and it is sad that not only do things behind the Iron Curtain appear to have remained as underhand, but if anything, got worse. Every character here either feels they have to watch their back, or fight a rigid regime of sexism and prejudice. In particular with Detective Natalya Ivanova whose main crime is being a woman… and worse, a woman in the police force! As can be expected, this leads to a lot of tension, including her own household where she lives with Mikhail who is also a police officer. She even gets messages from colleagues via her husband as the thought of communicating with a woman officer is too much for them! Out of this Abson has a plethora of material, showing Ivanov as a strong, determined woman in a male-chauvinistic world. Don't get me wrong that Ivanov is not a delicate butterfly – she can pull rank when she feels the need. Abson has a wonderful eye for landscape, and very quickly he transported me to the streets of St. Petersburg quick as a flash. He also has a good ear for dialogue and for portraying well-rounded characters. The plot focussing on Zena's abduction is a slick machine, never flagging and I was rooting for Ivanov as she neared the truth (which she nearly lets slip through her fingers), to produce a number of revelations just before the final page. This is dark, gripping stuff and I look forward to being in Captain Natalya Ivanov's company once again with all her male cohorts – even the fat, lazy, misogynist Rogov who I feel has a slight admiration for Ivanov – although you'd have to remove his fingernails before he'd admit any such thing! 'Motherland' is a stunning, assured debut which kept me riveted!