Maigret's Anger
Synopsis:
A month before the story opens, a gang leader from Corsica called Mazotti is shot and killed outside a Montmartre nightclub at three in the morning. Lucas, who's in charge of the investigation, draws Maigret's attention to the disappearance of Émile Boulay, a man who owns four nightclubs in Montmartre. Could the two incidents be connected? Did Boulay fight back after Mazotti tried to muscle in on his nightclub empire? And when Boulay's body turns up strangled on the pavement outside Pére Lachaise Cemetery, was it a revenge killing?
But Maigret keeps telling himself that gangland killings are shootings or knifings, not strangulation. Boulay had taken 500,000 francs from an account a few days before he disappeared. Why? The autopsy then discovered that Boulay had been killed three days before his body was dumped, then stored, which was not the way gang executions were carried out. When looking into Boulay's life, he appeared, unlike other nightclub owners, to be squeaky-clean and no tough guy. He was a family man, never had affairs, and ran his nightclubs as a legitimate business, keeping immaculate books. Maybe Monsieur Raisin, an employee who handled Boulay's money, was responsible? Or was it one of his family? His young wife Marina? Marina's brother Antonio? Marina's mother? And what of Jean-Charles Gaillard, lawyer and accountant to Boulay? After investigation, he turns out to be a very successful defence lawyer who submitted Boulay's faultless accounts to the tax people. And as Maigret observed, 'Lawyers don't kill their clients'.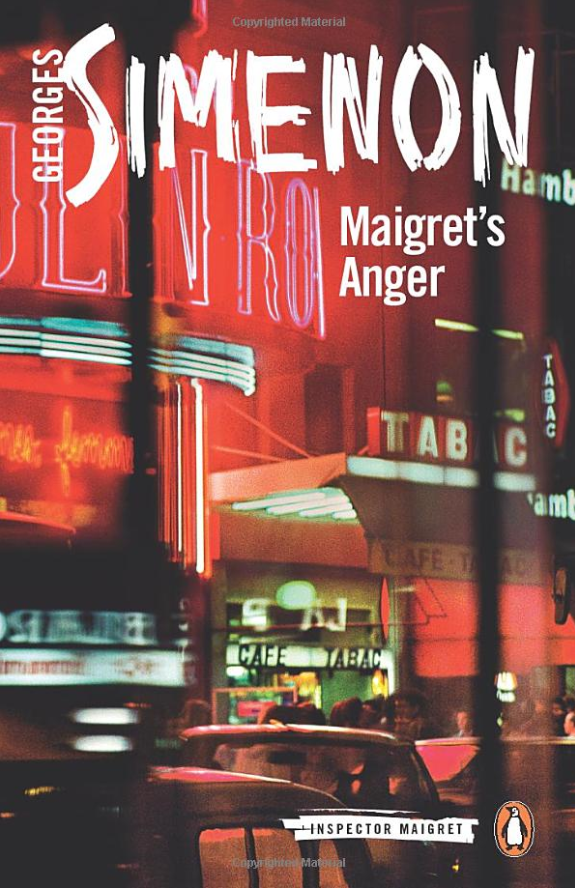 Purchase the book from Amazon.
Review:

This is a fascinating novel that turns a lot of stock characters on their heads. A nightclub owner that was completely above board, and had nothing to do with organised crime. A family that was devoted to him. A wife that didn't have affairs. A lawyer without a blemish, who succeeded in obtaining not guilty verdicts, and who submitted accurate and faultless accounts to the tax people. Maigret is stumped, and his thoughts. his reasonings and his doubts are spelled out, not only in a plodding, explanatory way, but in his actions and dialogue. The novel, like all Maigret novels, is short - only 152 pages in the paperback edition. But within these 152 pages we see Maigret's innermost self exposed. The plot seems simple enough, but on closer inspection we see that there are red herrings aplenty, as well as complicated character relationships. The dialogue, as in all Maigret novels, cracks with meaning, and in many cases, means more that the actions. A cracker of a boo