Keep Her Sweet
""Fitzgerald is the queen of the darkly comic crime novel. " "
Synopsis:
Desperate to enjoy their empty nest, Penny and Andeep downsize to the countryside, to forage, upcycle and fall in love again, only to be joined by their two twenty-something daughters, Asha and Camille.
Living on top of each other in a tiny house, with no way to make money, tensions simmer, and as Penny and Andeep focus increasingly on themselves, the girls become isolated, argumentative and violent.
When Asha injures Camille, a family therapist is called in, but she shrugs off the escalating violence between the sisters as a classic case of sibling rivalry and the stress of the family move. But this is not sibling rivalry. The sisters are in far too deep for that. This is a murder, just waiting to happen…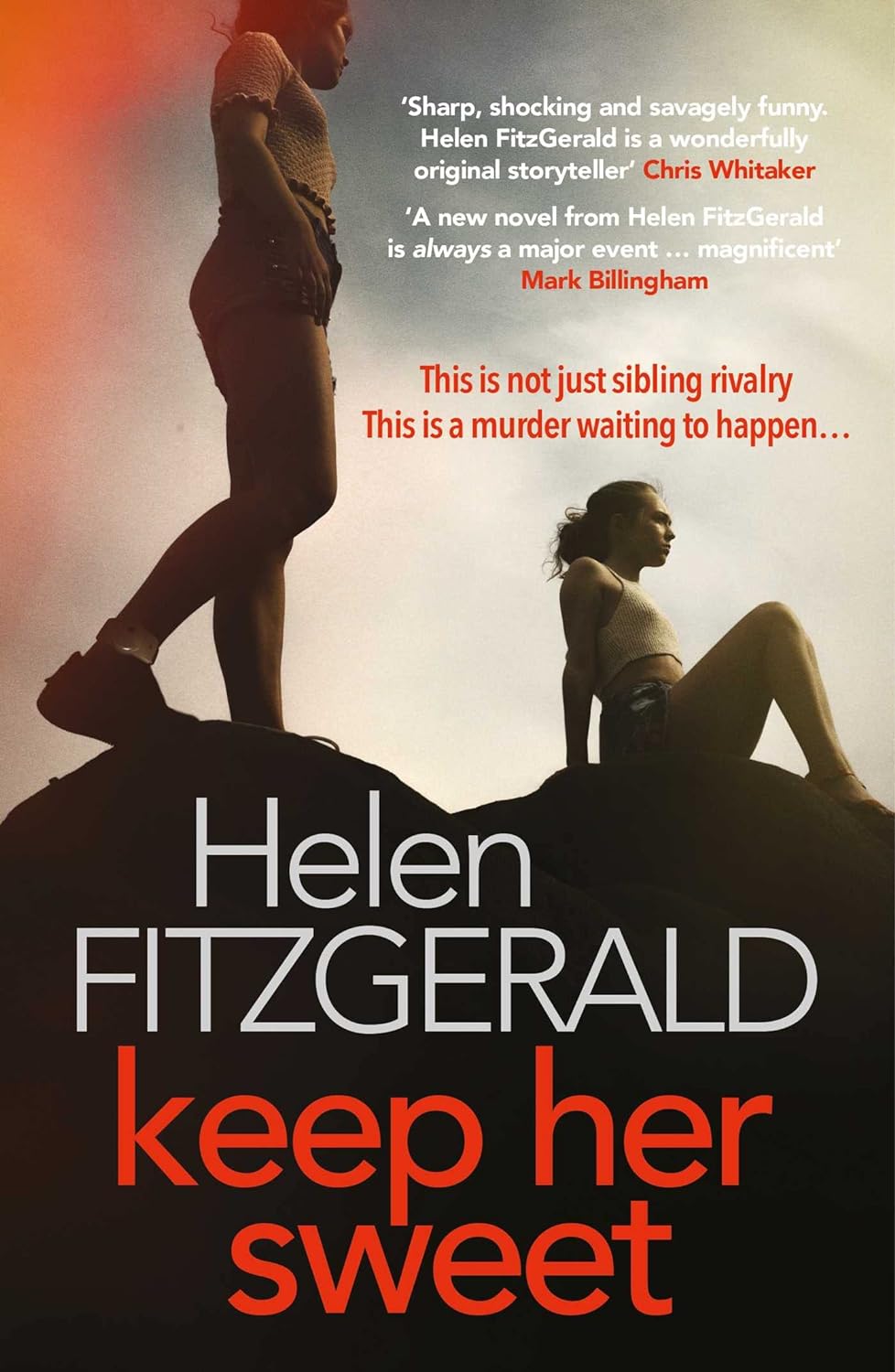 Purchase the book from Amazon.
Review:

I'm already a huge fan of Helen Fitzgerald so it was a delight to be given a review copy of 'Keep Her Sweet'. It was an even greater delight to read the novel! Fitzgerald is the queen of the darkly comic crime novel. In 'Keep Her Sweet', the characters are, on the whole, a cast of truly dreadful people – with the notable exception of long suffering family therapist, Joy, who this reader was rooting for right from the start. The dynamic between Camille and Ashe barely touches the surface of this darkly clever, complicated and extremely funny novel. Besides a chronicle of a disintegrating family, there's a storyline involving a religious cult, an adulterous pastor and his vengeful wife that had me hooting with laughter. How does this story connect with the rest of the novel? You'll just have to read the book yourself to find out. All in all, 'Keep Her Sweet' is a hugely recommended read that will leave you gasping with shock at the characters' outlandish behaviour, while also laughing out loud. Crime and comedy is a tricky combination however, Fitzgerald delivers with panache. Outstanding.