Foxglove Summer
"...highly original and engaging with memorable characters and intricate plots. I cannot recommend them enough."
Synopsis:
When two young girls go missing in rural Herefordshire PC Peter Grant is sent out of London to check that nothing supernatural is involved. It is purely routine and Nightingale thinks he will be done in less than a day. But Peter's never been one to walk away from someone in trouble, so when nothing overtly magical turns up he volunteers his services to the local police who need all the help they can get.
However, because the universe likes a joke as much as the next sadistic megalomaniac, Peter soon comes to realise that dark secrets underlay the picturesque fields and villages of the countryside and there might just be work for Britain's most junior wizard after all.
Soon he is in a vicious race against time in a world where the boundaries between reality and fairy have never been less clear.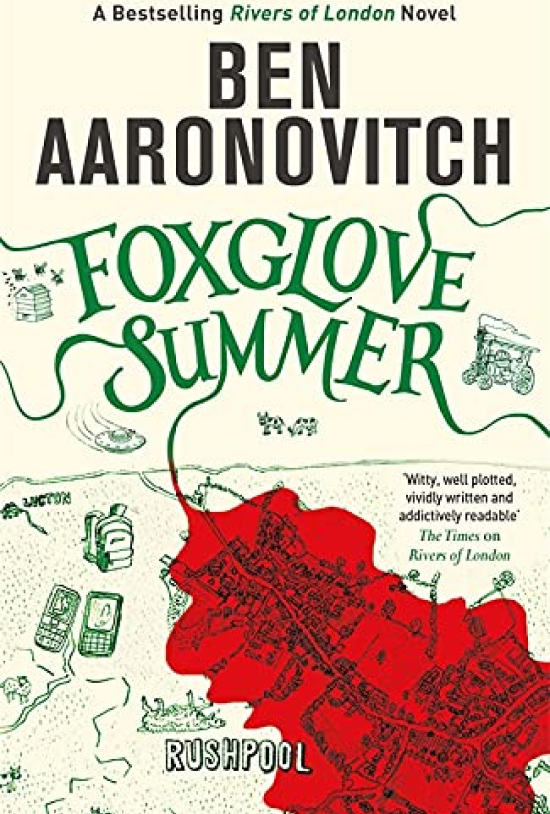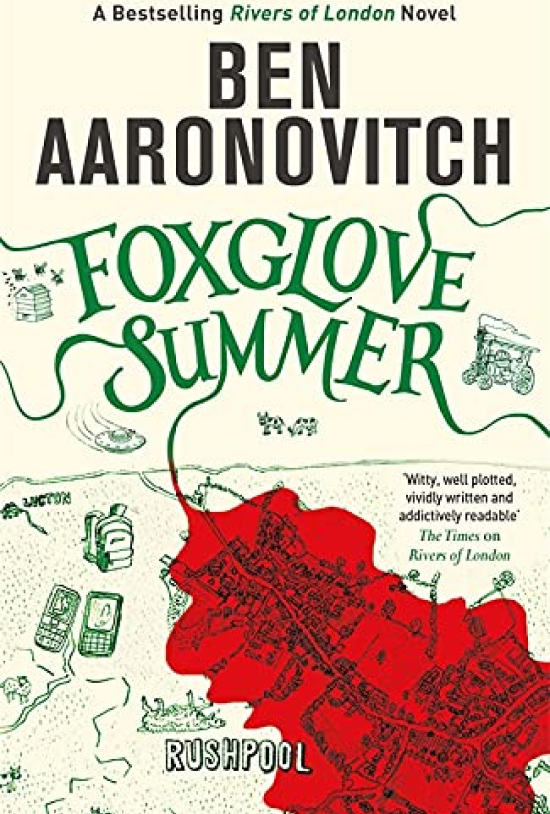 Purchase the book from Amazon.
Review:

'Foxglove Summer' marks a change in the Peter Grant series. As a fan of Ben Aaronovich's magical crime novels I've considered London to be a main character in itself. However, the fifth novel has dumped the capital for rural Herefordshire, and taken our protagonist out of his comfort zone. As fans of the crime genre know, moving an established character away from their home ground does not always work (remember Cracker in Australia?). Here, Peter Grant seems to flourish away from under the microscope of his superiors. I've described the Peter Grant series to many people, to pass on a literary triumph, but many are put off by the mention of magic and wizards. At the hands of a lesser writer these books could be over-the-top and almost unreadable, but Aaronovich has created a wonderful and real main character, so that when confronted by a unicorn, his reader doesn't even raise an eyebrow! The first person narrative works well. Peter Grant is an everyman; likeable, with a cynical mind and a dry sense of humour. He almost fits the bill for the target reader. The previous book, 'Broken Homes', ended on a cliffhanger, and we lost a main character. Here the mystery continues and sets up book six very nicely. Ben Aaronovich's series is highly original and engaging with memorable characters and intricate plots. I cannot recommend them enough. Buy the collection and devour. Enjoy!