Don't Scream
""...a masterclass in crime fiction.""
Synopsis:
A young woman has been killed by a thousand cuts. Detective Rickman can't take his eyes off her body. There is so much blood. A lacing of fine cuts: parallel lines, curls, sunbursts, whorls and geometric patterns. But where is the woman's baby?
Someone has taken her. And they're on the run. The race is on the find the killer and the new born, before it's too late.
Rickman must dive into a world of exploitation and betrayal in a case that becomes personal for the whole team. Can they stop a twisted serial killer who turns his victims last breath into a nightmare?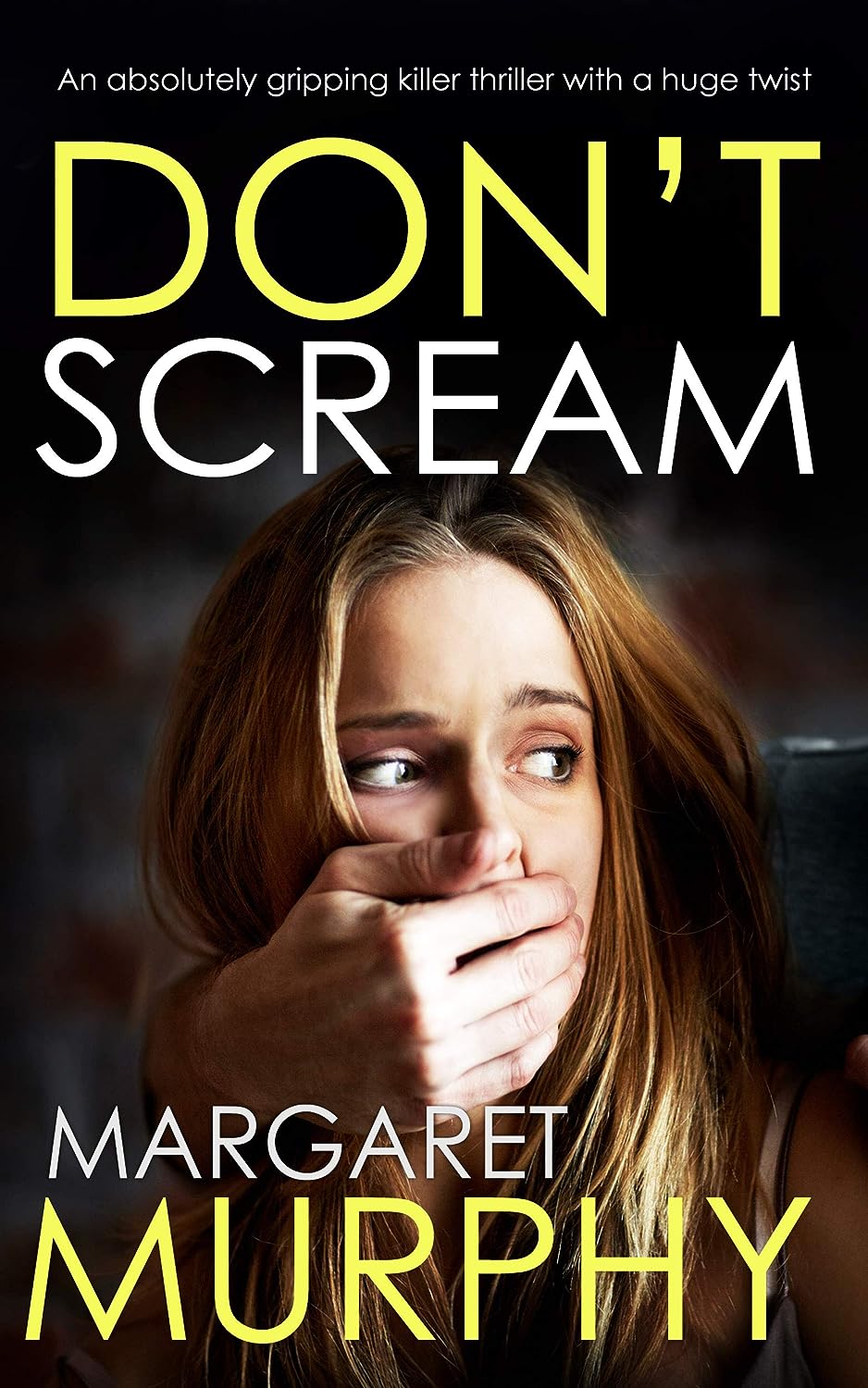 Purchase the book from Amazon.
Review:

I am a huge fan of Margaret Murphy's work. Whether she's writing under her own name or under a pseudonym in collaboration with a psychologist, there is a distinctive trait that sets her apart from other crime writers, and that is her ability to conjure up a brilliantly shocking crime that will haunt your dreams with her unique descriptive prose. Although the crime scenes are gory, Murphy does not write to shock and she does not give you the brutal details to scare you, she lays the well-researched facts bare and allows the reader to fill in the gaps. 'Don't Scream' is the third novel in the Detective Rickman series and is a true page-turner from the opening chapter where a drugs deal goes horrible wrong to the final page. Rickman is a career detective with a whole team to support him. At times it feels like he's keeping them all together as their personal lives tend to get in the way of the investigation or the day-to-day office politics, but beneath it all, he's just as fragile; he's just much better at hiding it. Away from work, he's dealing with the fallout from the return of his estranged brother and his lack of a personal life. Rickman, despite being a hard man, is yearning for company beneath his granite shell. This is what makes him a great protagonist. He doesn't allow what happens outside of work to affect his career like so many other fictional detectives. He's a normal, everyday bloke, and he stands out brilliantly because of it. Margaret Murphy has an impressive collection of thriller novels to her name and she's a giant of the genre. She knows how to fill her police novels with procedural information without getting in the way of the narrative and the enjoyment of the ride. If you're looking for a crime novel that has everything – gruesome murder, gangsters, car chases, brilliant yet pained detectives, this is the series for you. It's a masterclass in crime fiction.