Deep Cover
""...Russell again produces a page-turner I could not put aside. " "
Synopsis:
When a sex worker dies in suspicious circumstances in York, Detective Inspector Geraldine Steel struggles to remain focused on the murder investigation: she is distracted by her worries about her colleague and life partner, Ian Peterson, who has disappeared. As Geraldine becomes close to her new DS, Matthew, she is unaware that Ian is working undercover in London, trying to identify a criminal gang who have been targeting her.
As a second victim is discovered in York, and Ian's life is threatened by a psychopath the tension mounts. If he fails in his mission, both he and Geraldine may die...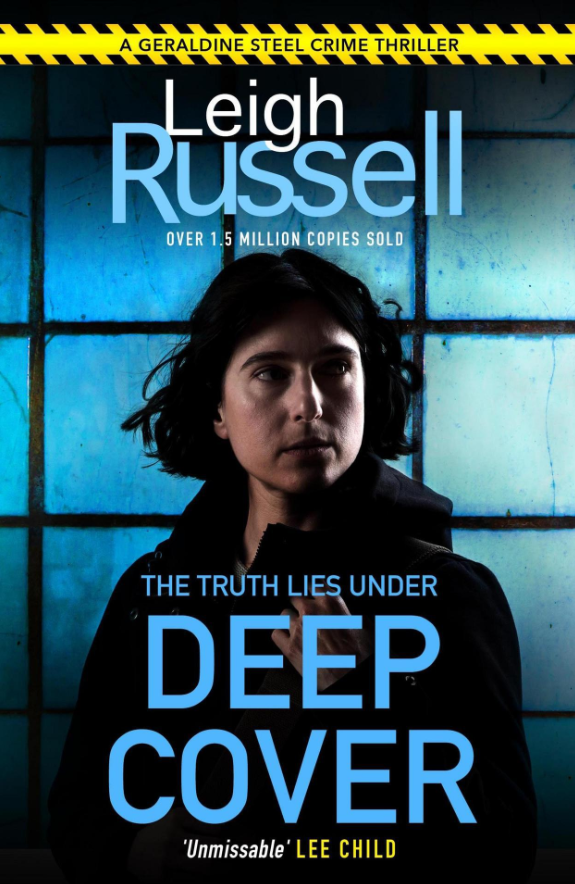 Purchase the book from Amazon.
Review:

I have been a fan of Geraldine Steel since the beginning. Russell weaves a mesmerising tale which kept me turning those pages. Not only is there the case of the sex worker, but as involving is what has happened to Ian Peterson which runs parallel to Geraldine's case. As with all her books, Russell plunges me into the story, keeping me highly invested in this fast moving book. By the time I finished, I felt I had been on a rollercoaster ride. 'Deep Cover' is another marvellous addition to this addictive series and Russell again produces a page-turner I could not put aside.