Death Threats and Other Stories
""This collection is a welcome addition to anyone's bookshelf...""
Synopsis:
This collection of five short stories—three of which have never before been published in the UK - is a welcome addition to the oeuvre of one of the world's most popular novelists. Here Maigret encounters a mysterious death in a Cannes hotel, a love triangle in the Loire Valley, the Bagatelle murder in Paris, in which a man is followed constantly until the case is successfully resolved, a seemingly impossible murder in a country inn, and a wealthy businessman called Émile Grosbois who receives a death threat which contains the date and time of his murder.
Maigret is instructed by his superintendent to act as a bodyguard at Grosbois's home in Coudray, near Paris, before and on the day that the murder is supposedly to take place. What Maigret finds is a family in turmoil, ruled by Émile, who is a thoroughly unpleasant tyrant. The other family members are just as unpleasant, and Maigret despairs. If the murder is to take place, it will obviously be done by one of the family—but which one, and why? They all hated Grosbois, and would have benefitted, if not financially, from his death.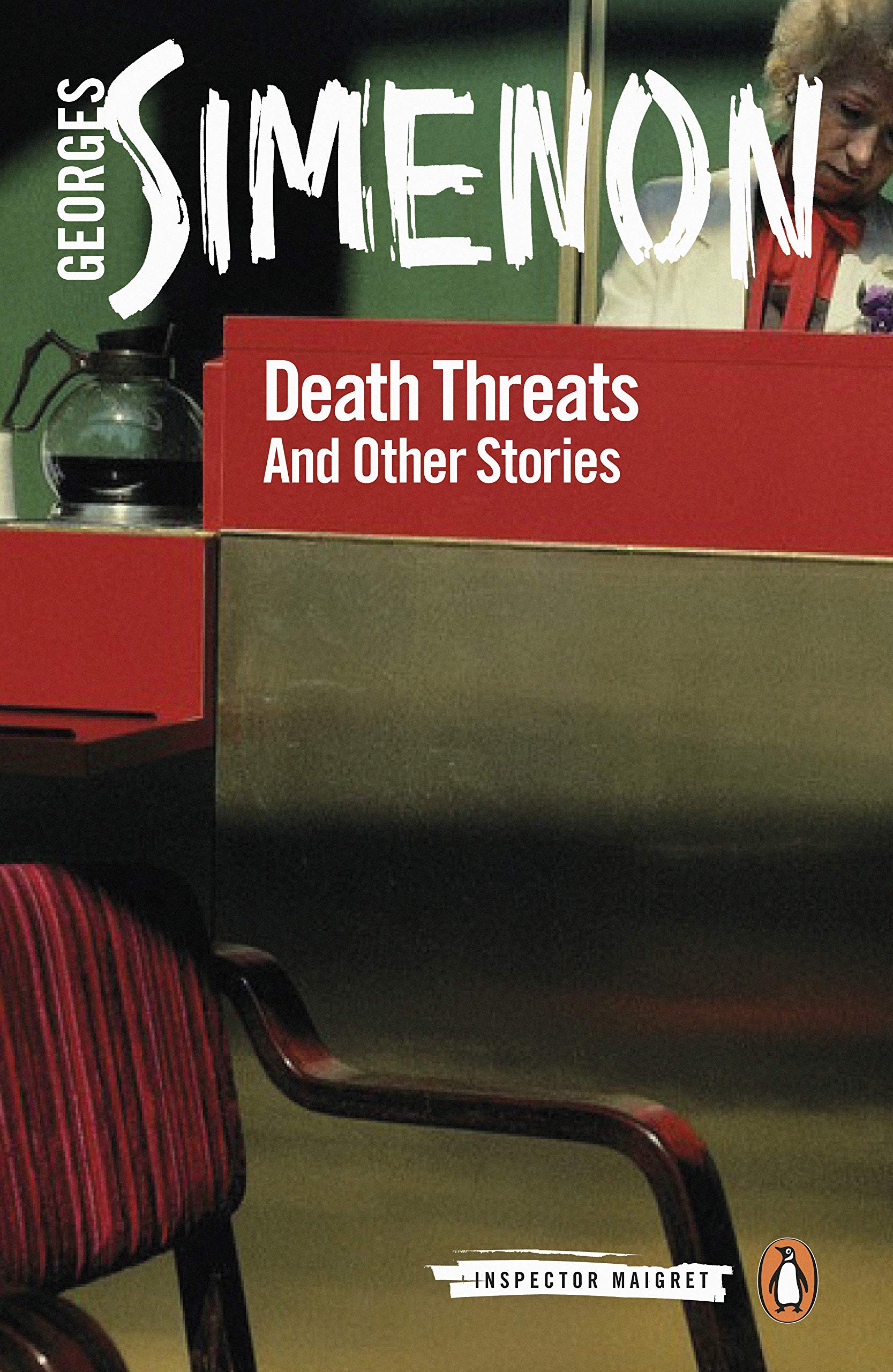 Purchase the book from Amazon.
Review:

These stories were written in the 1940s, just after the Second World War, and after Simenon had intended to write his last Maigret novel. They are an eclectic mix, featuring warring families, infidelity, human weakness and deceit, with Maigret using his powers of reason, rather than forensic science, to solve each crime. The writing is as crisp and sharp as ever, and once again Simenon uses his remarkable talent to turn dialogue into breath-taking action. The last of these, 'Death Threats' - after which the collection is named, 'Grosbois' is particularly satisfying. The story's denouement is one of Simenon's best - startlingly innovative, and yet inevitable, as the clues are all there in plain view. This collection is a welcome addition to anyone's bookshelf, and in many ways it is a how-to-do book for wannabe crime writers. Sublime Simenon.