Camino Winds
""There are echoes of the legal world Grisham is famous for..." "
Synopsis:
When hurricane Leo threatens Florida's Camino islands, the Governor is quick to issue an evacuation order. Most residents flee but a small group of diehards decide to ride it out. Amongst them is Bruce Cable, proprietor of Bay Books in downtown Santa Rosa.
The hurricane is devastating: homes and condos are levelled, hotels and storefronts ruined, streets flooded, and a dozen people are killed. One of the victims is Nelson Kerr, a friend of Bruce's who wrote timely political thrillers. But evidence suggests that the storm wasn't the cause of Nelson's death – he had received several blows to the head.
Who would want Nelson dead? The local people are overwhelmed with the aftermath of the storm and in no condition to handle the case. Bruce begins to wonder if the shady characters in Nelson's novels were more fact than fiction. And somewhere on Nelson's computer is the manuscript of his new novels – could the key to the case be right there, in black and white? Bruce starts to look into it and what he finds between the lines is more shocking than any of Nelson's plot twists – and for more dangerous.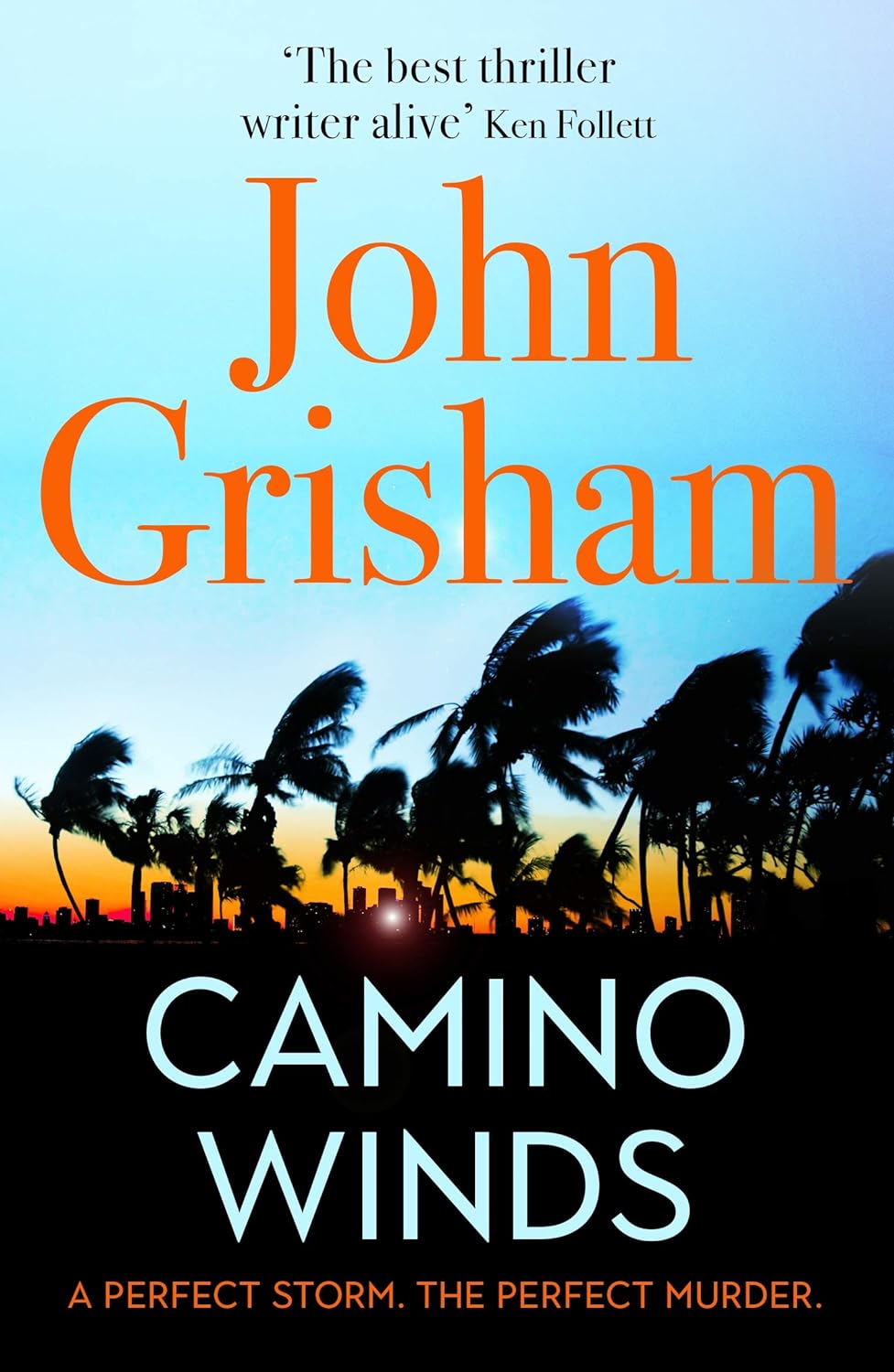 Purchase the book from Amazon.
Review:

Grisham introduced us to bookseller and rare book collector Bruce Cable who had an enviable store in the glorious Florida sunshine. 'Camino Islands' was an engaging thriller into the murky world of first editions, private collections, original manuscripts, their worth and the lengths people will go to secure them for themselves. Bruce was shifty and conniving and made for an intelligent and challenging antagonist. The follow up, 'Camino Winds', sees a very different Bruce Cable. He's not as sharp and devious as in the first book. He has doubts and is constantly asking questions whereas before he had all the answers. In the first book, Bruce was likeable in his Machiavellian ways, but he's become a mediocre shadow. And that's a great shame. The plot of a writer being killed to cover up something he has written isn't original and although the story is incredibly dark and well-handled, with a few interesting twist and turns, it does tend to sag in the middle and the denouement isn't a surprise. There are echoes of the legal world Grisham is famous for and had this story been used in a tradition trademark Grisham manner, it would have made for a gripping page turner, but Cable lacks the strength of an amateur detective and the introduction of student bookseller Nick as an amiable sidekick lacked depth. As enjoyable as the crime and the discovery was, I think two books featuring Bruce Cable is more than enough and I look forward to Grisham returning to the court room.