Bury Them Deep
""Oswald is a genius when it comes to misdirection...""
Synopsis:
When a member of the Police Scotland team fails to clock-in for work, concern for her whereabouts is immediate and the discovery of her burnt-out car in remote woodland to the south of Edinburgh sets off a desperate search for the missing woman.
Meanwhile, DCI Tony McLean and the team are preparing for a major anti-corruption operation – one which may raise the ire of more than a few powerful people in the city. Is Anya Reynold's disappearance a coincidence or related to the case?
McLean's investigations suggest that perhaps Anya isn't the first woman to have mysteriously vanished in these ancient hills. Once again, McLean can't shake the feeling that there is a far greater evil at work here. The truth is far more chilling than a simple cold case.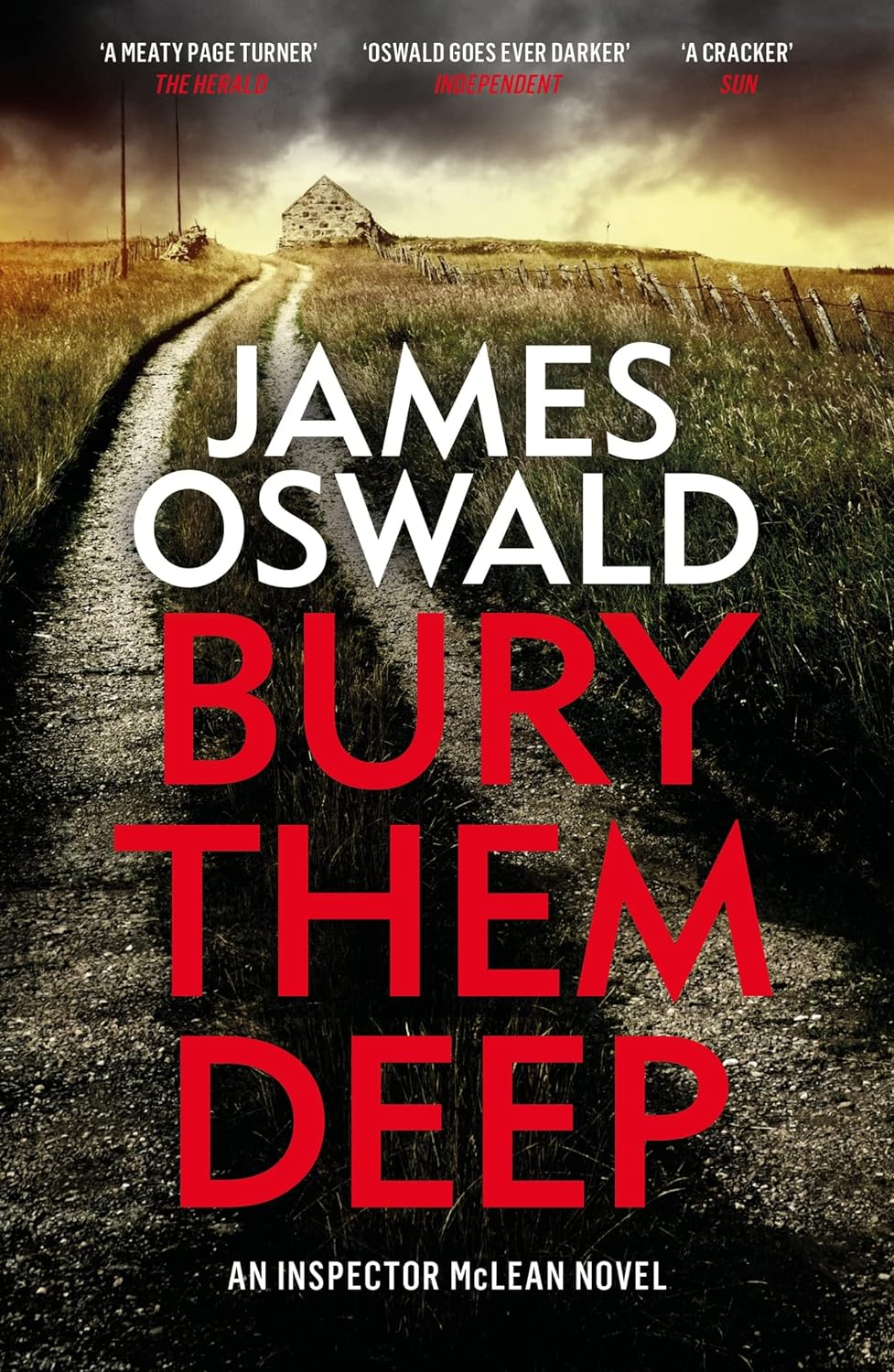 Purchase the book from Amazon.
Review:

'Bury Them Deep' is the tenth novel in the Tony McLean series. As a fan from the beginning, it's been a joy to watch this series grow and develop into one of the most exciting crime fiction series in the country. The novel opens with the disturbing folk tale of Sawney Bean from Scotland's history that truly chills the bone. So begins a missing person investigation. However, at the back of the reader's mind, is that opening horror and you'll be wondering what it means for the investigation. It is virtually impossible to try to imagine which direction Oswald is going to take the story. The man is a genius when it comes to misdirection and when the truth is revealed, it's truly an exciting page-turner as you race to the final showdown. Oswald's novels often feature a touch of the occult and supernatural, and while this is not for everyone, he maintains the balance between realistic police procedure and the otherworldly discourse people believe in without descending into fantasy. It's a series that stands apart from others and it stands tall. Each of the novels are richly created and apart from the sublime writing, at the heart of these stories is DCI Tony McLean who provides the human touch. There is a great deal to like with 'Bury Them Deep' and it is one of my favourites of the series. It's a police drama with dark, gritty and disturbing undertones. Picking up a new McLean novel is like meeting up with an old friend. I hope Oswald has many more books up his sleeve.