Breathless
""A great debut thriller from this new author." "
Synopsis:
When struggling journalist Cecily Wong is invited to join an expedition to climb one of the world's tallest mountains, it seems like the chance of a lifetime. She doesn't realise how deadly the climb will be.
As their small team starts to climb, things start to go wrong. There's a theft. Then an accident. Then a mysterious note, pinned to her tent: 'there's a murderer on the mountain'. The higher they get, the more dangerous the climb becomes, and the more they need to trust one another. And that's when Cecily finds the first body.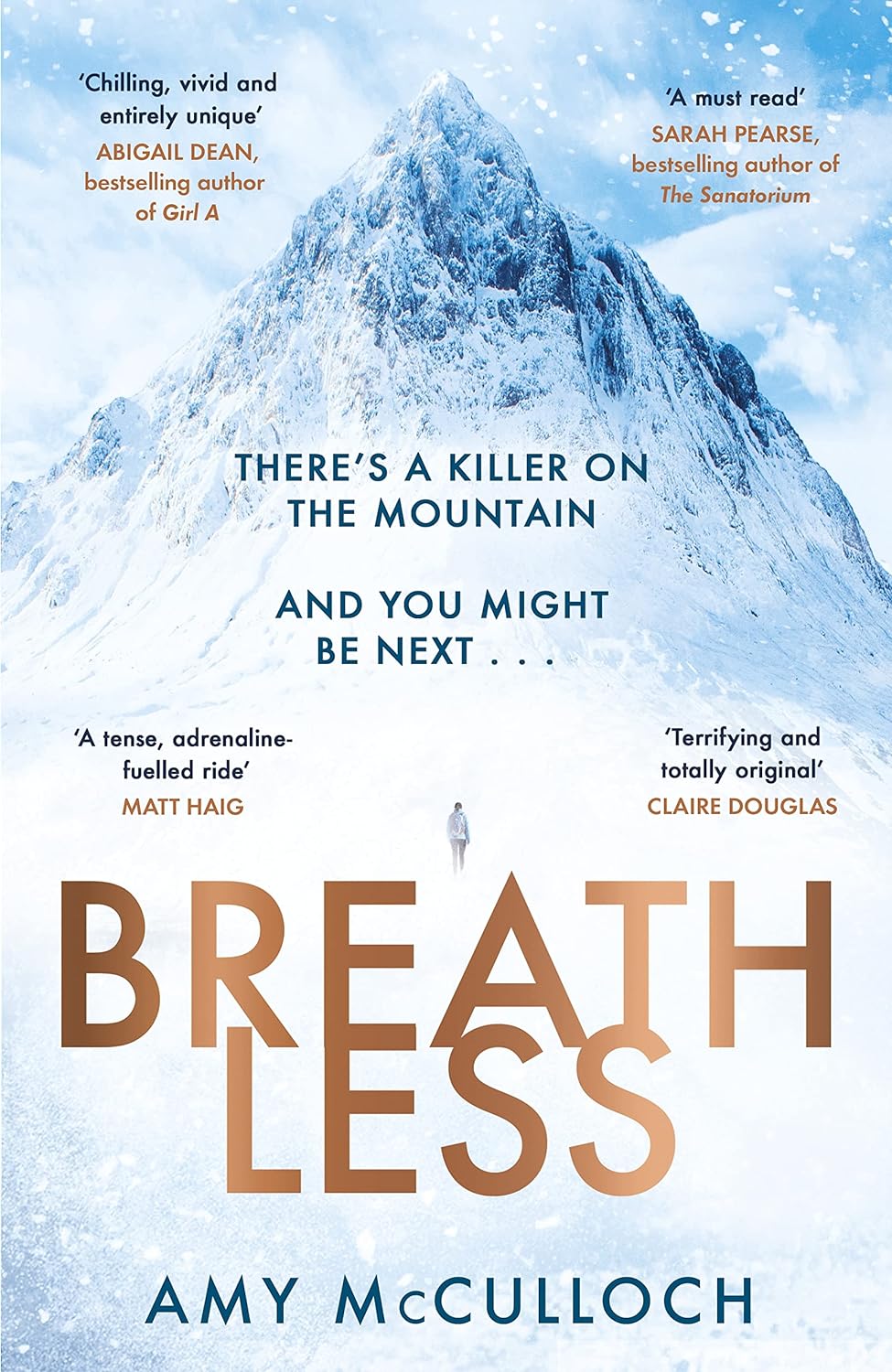 Purchase the book from Amazon.
Review:

Cecily hasn't really had much success in her career as a journalist. So when she is offered the interview of a lifetime with Charles McVeigh, the renowned mountain climber she immediately accepts, despite there being a condition - that she can only get the interview after she has climbed the mountain with McVeigh. Before she even starts the climb she begins to think she has bitten off more than she can chew. The people she is joining on the expedition also feel she may not be experienced enough. But this is the least of her worries as the higher they go up the mountain, the more things start to go wrong. 'Breathless' had a great plot and felt like a modern Agatha Christie with a full cast of suspects, many of whom had a motive or a reason to be suspicious. Plenty of red herrings to keep you off the scent. I did find there was too much technical information around the climbing which for me distracted from the real reason I wanted to read the book. Nonetheless, I still enjoyed the read and wanted to keep going. A great debut thriller from this new author.