Bent
""...Thomas captures everything that was so extraordinary about this most oxymoronic heroic anti-hero.""
Synopsis:
Detective Sergeant Harold 'Tanky' Challenor is a policeman who has gone down in infamy. The originator of the phrase: "You're nicked, me old beauty!" he styled himself as 'The Scourge of Soho', promising to clean up criminal behavior in London's most notorious den of vice. But his image unraveled when he was accused of planting pieces of brick on several protesters arrested during the state visit of Queen Frederika of Greece in July 1963, in a defence mounted by the Council for Civil Liberties. With the Met on hand to draw the curtains across proceedings, Challenor was declared to be too 'unwell' to take the stand and quietly let away to a retirement of sorts.
But Tanky – whose nickname derives from the life he had before joining the police, working dangerous missions for the SAS during WWII – never left his beat. First he turned up as Inspector Truscott in Joe Orton's 'Loot', then as DI George Mooney in Jake Arnott's 'The Long Firm', then – and I must declare an interest – as DS Harold Wesker in my own 'Bad Penny Blues'. Joe Thomas – whose grandfather worked alongside Tanky in 2SAS – was brought up knowing this enigma as his kindly 'Uncle Harry'. Here he reimagines the experiences that forged the man and led to his downfall.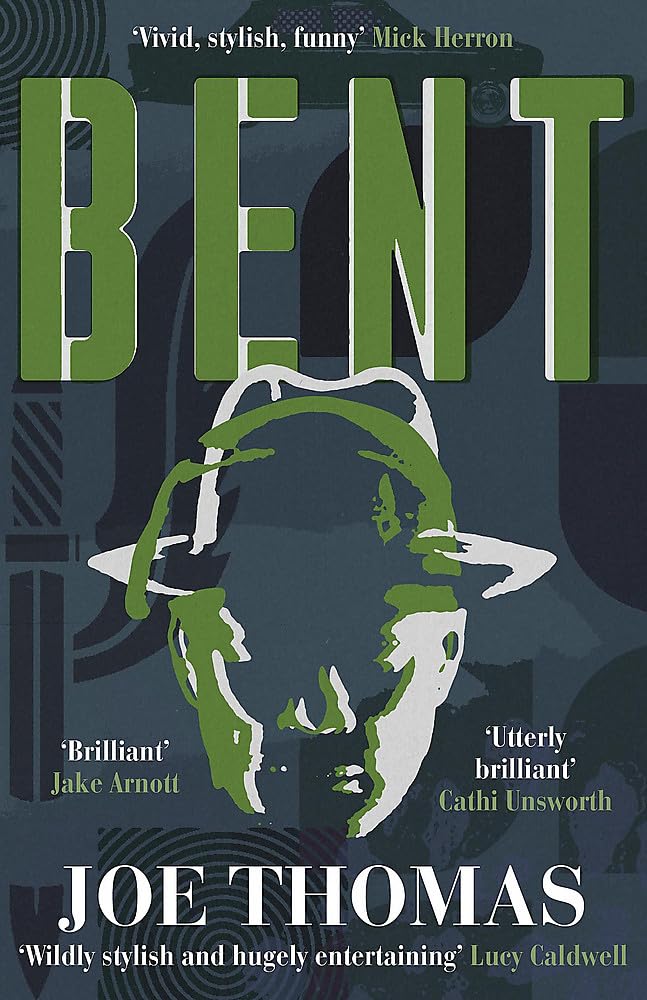 Purchase the book from Amazon.
Review:

Thomas hones in on the two most pivotal interludes in Challenor's life – the lead-up to the 'Brick' trial, in which an increasingly paranoid and delusional DS hunts a protection racket headed by Joseph 'King' Oliva through Soho, calling in at The Geisha Club on Moor Street, Peter Cook's Establishment on Dean Street, The Pheonix on Charing Cross Road and The Marquee on Wardour Street, where the Rolling Stones have just played their first gig. In between the scenes of witness intimidation, bouts of heavy drinking and even heavier manners, we get to see the moment, in 1942 when a legend was born: after getting drunk in Algeria and mislaying his own green beret, he is given a Tank Corps alternative to wear. As 1962 Challenor barrels his way towards disaster, 1942 Tanky bluffs his way through unimaginable terror and hardship, carrying out his missions for 2SAS. Both are written with stunning verisimilitude, but it is the scenes on the Apennine Mountains, where, having achieved their mission to blow up train tunnels, Tanky and his Scottish Lieutenant Wedderburn must now try and survive behind enemy lines, that linger longest in the mind. The wild, unearthy beauty of the mountains themselves, the friendships with the locals forged along the way – then the capture and torture at the hands of the Germans and Tanky's own Great Escape, dressed as a washerwoman. Perhaps the most stunning scene in this short, sharp, evocative tome is Tanky, still incarcerated in the PoW camp, laughing his way through an RAF bombing raid, willing his boys on as explosives fall around him. Within it, Thomas captures everything that was so extraordinary about this most oxymoronic heroic anti-hero.