Before the Storm
""I love this series and am reluctant to finish each book..." "
Synopsis:
Inspector Daniel Kohi of the Zimbabwean police force arrives in Glasgow in mid-winter as a refugee from persecution in his own country. His wife and children are dead and his own life is in danger if he returns. Almost the first thing he sees as he arrives in Glasgow is a man emerging from a tenement door, clutching a bloody knife. This remains on his mind and his police instincts lead him on to find out more, even as he has to adjust to life in this strange cold Northern city.
Superintendent Lorimer however is congratulating himself on the relatively low crime level in his native city. Too soon as it happens. Counter terrorism has wind of a possible attack on the city in the run up to Christmas. Threats of a bombing are taken seriously. There is evidence that whoever is plotting the attack may have information from inside the Police force itself. Then more bodies turn up to add to the pressure on Lorimer. He turns to the Zimbabwean inspector who has already been helpful as a witness in a murder enquiry and asks him for help to find out more about the refugee community which might harbour some disaffected individuals prepared to commit a terrorist outrage. All is set for a terrible outcome if Lorimer and his team cannot find out who is behind the threat.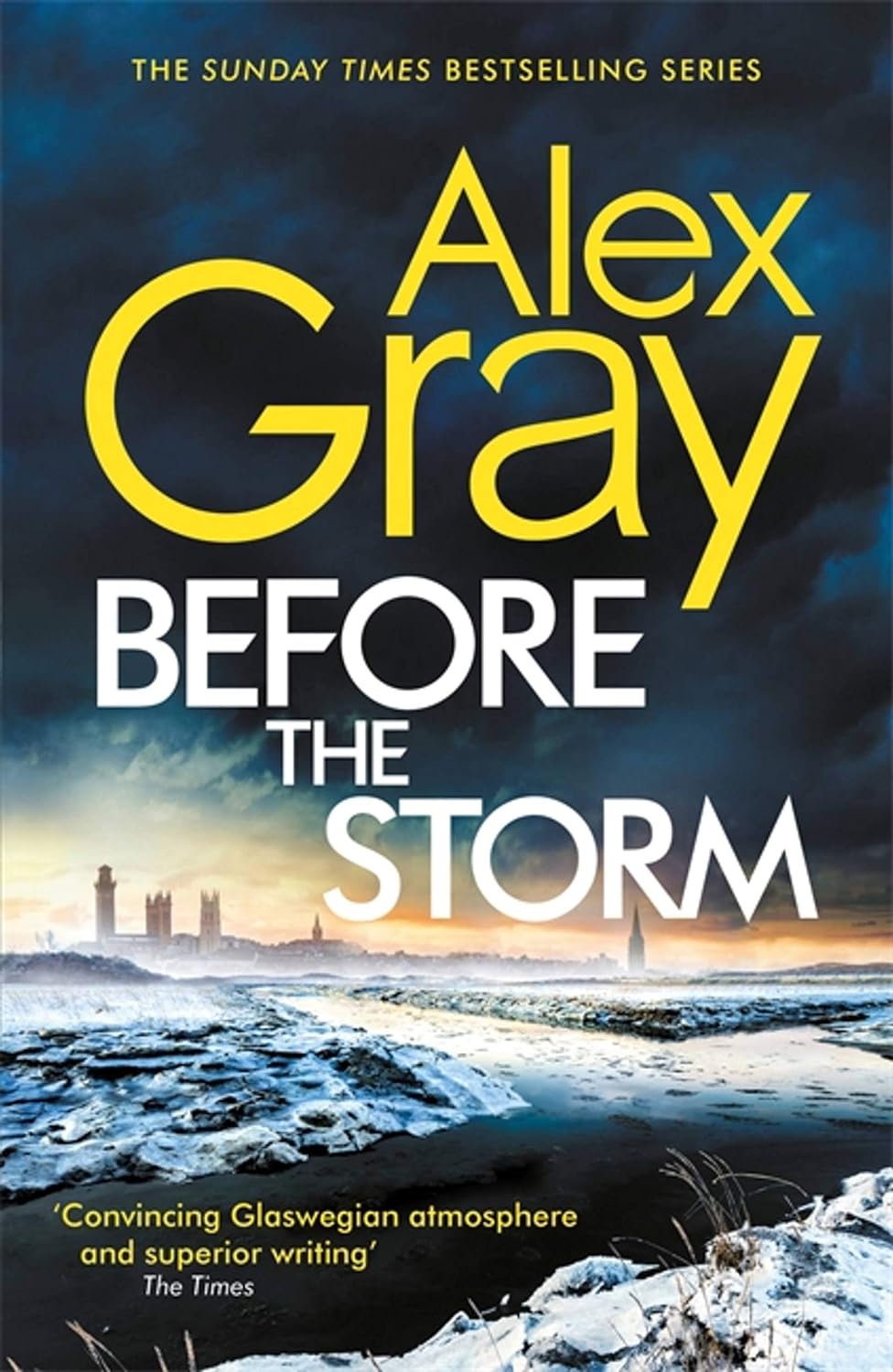 Purchase the book from Amazon.
Review:

Alex Gray continues to find a new twist to an old story: this time the way in to a terrorist circle is provided by another asylum seeker who happens to be a talented police officer in his own country. As always, Gray is brilliant at providing believable and likeable characters. This time the scenario between Inspector Kohi and his eccentric, kind and genuine Glasgow neighbour, Netta is delightful. Gray's Glasgow characters, both the rough and the smooth, reflect the nature of the city. Glasgow is its people and Gray shows us the warmth and the violence that is part of that great place. I love this series and am reluctant to finish each book as I then have to wait for the next instalment. Let's hope there are many more of them.