An Unwanted Guest
""...struck me as a modern day 'The Shining',..." "
Synopsis:
Fancy a getaway? Ten guests all head off for their weekend away at a remote lodge in upstate New York but how many will be leaving...?
It's winter and the weather is against them, but Mitchell's Inn is the perfect place to hide out right? Well when the snow and ice sets in, cutting off the power, and any contact to the outside world, that peaceful weekend away turns into a nightmare.
Then the murders start… and there's nothing they can do but huddle down and hope they can survive the night.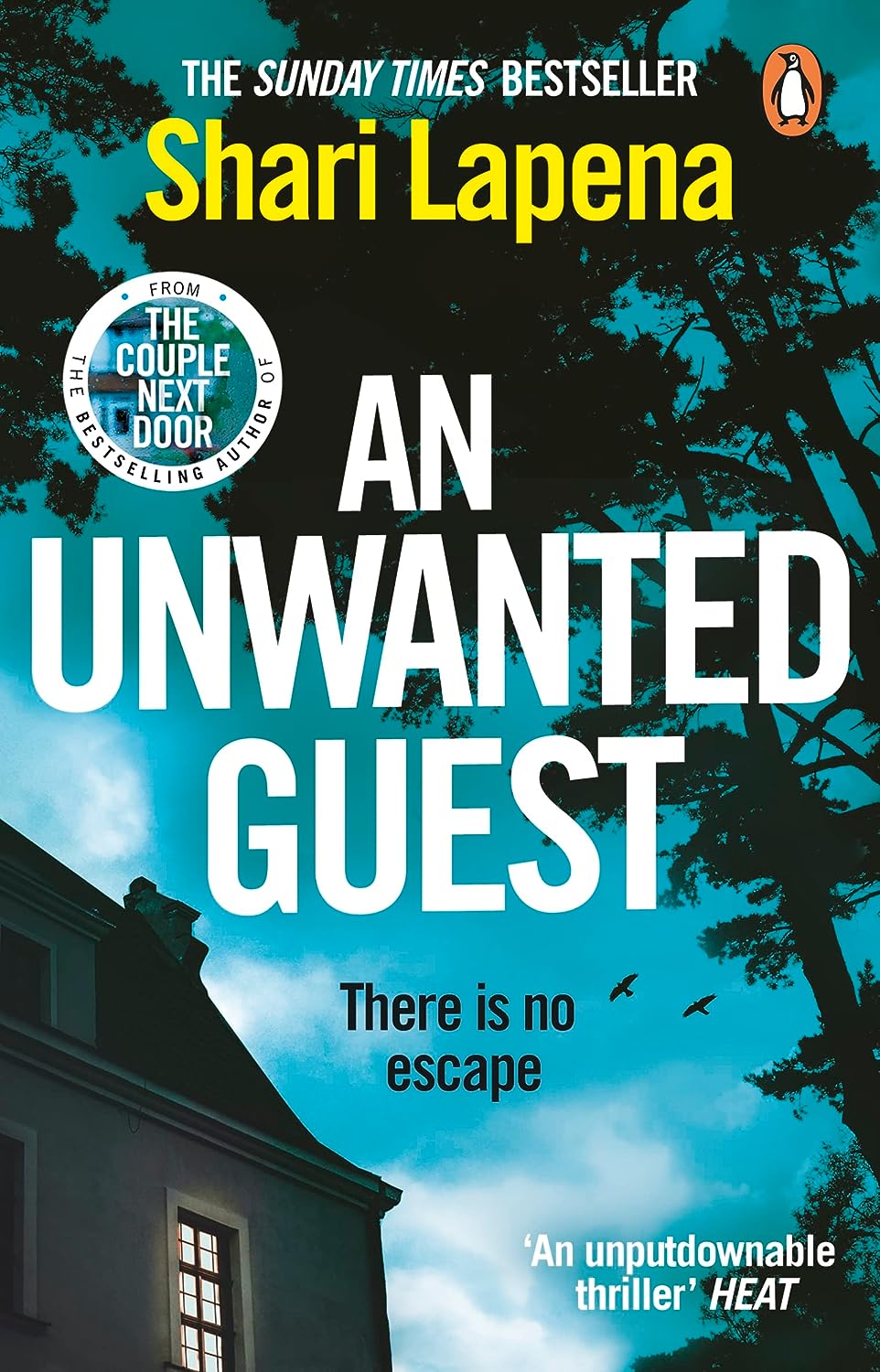 Purchase the book from Amazon.
Review:

I've read a couple of Lapena books and was keen to start reading this one. This book struck me as a modern day 'The Shining', I say modern day because of the phones and panic that having no electricity brings for the characters. What I really enjoyed about reading this book was how Lapena tells the story, you are left a breadcrumb trail of information about the characters with more being unveiled as you read on. Just like the characters are trapped and finding out more about one another, so are you as the reader. There were a few moments in the novel where I thought 'would that really happen?', but then again, I haven't been in that situation, so you never really know. I did guess who the killer was, but it didn't take away from wanting to know why, given there were loads of reasons why other characters could have done it as well. An enjoyable and suspenseful read.