Agatha Christie: A Mysterious Life
""...one of the few writers who will fascinate readers for centuries. " "
Synopsis:
It has been 100 years since Agatha Christie wrote her first novel and created the formidable Hercule Poirot. In this biography, Laura Thompson describes the Edwardian world in which she grew up, explores the relationships she had, including those with her two husbands and daughter, and investigates the mysteries still surrounding Christie's life - including her disappearance in 1926.
Agatha Christie is a mystery and writing about her is a detection job in itself. But, with access to all of Christie's letters, papers and writing notebooks, as well as interviews with her grandson, daughter, son-in-law and other friends and relatives, Thompson is able to unravel not only the detailed workings of Christie's detective fiction, but the truth behind the woman's very private life as well.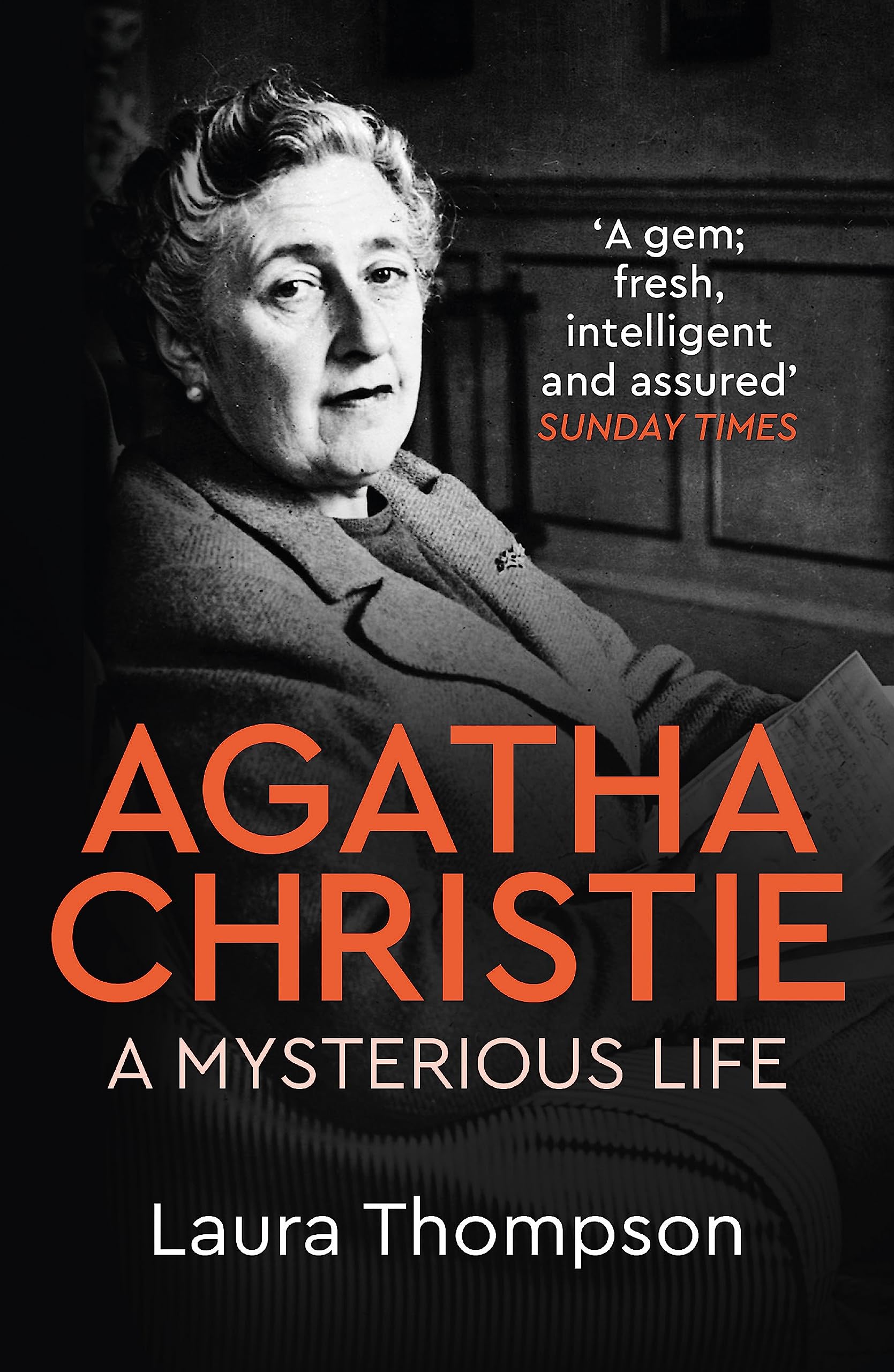 Purchase the book from Amazon.
Review:

This was previously published as Agatha Christie: An English Mystery in 2007, this has been updated with a foreword from Thompson to celebrate the centenary of Christie's first book and Poirot's entrance to the stage back in 1920. As with all auto/biographies, you have to take it with a pinch of salt as none of us were there, especially in the famous case of Christie's disappearance in December 1926. Christie herself would never talk about it and she never even mentions the circumstances in her own autobiography. According to Thompson, one of her friends approached the subject and that person was never spoken to by Christie again! Thompson does try to get to grips with these mysterious events that have fascinated people for nearly a hundred years! I've read that Christie was an MI5 spy and her disappearance was a rouse to get her out of the country and into enemy territory. That she had a breakdown over the ending of her marriage to Archie Christie. That she wanted revenge on him for leaving her for Nancy Neale. Whatever it was, I don't think Christie at all thought that she would get the massive media coverage that she did. She was eventually found in an hotel in Harrogate. Had she taken a leaf out of her own book and tried to teach Archie a lesson? For a while make people believe he had 'done away' with his wife? I think Christie, who was painfully shy, hated the attention and was embarrassed by it all, hence why she never spoke of it again to anyone. Whatever, we will never know the truth, but it adds to the mystery of Christie that she had lived through one of her own plots! This is a very affectionate portrait and you can tell Thompson has admiration for her subject and isn't out to do a hatchet job. There are plenty of times that a solution to her books is given up, so best you have read most of Christie's work before embarking on this. Christie is one of those writers I am sure will never fall out of favour and will be one of the few writers who will fascinate readers for centuries.