A Time To Die
""Nadel is always bang up to date with the vibes of the East End.""
Synopsis:
In 1976 a young boy entered the Woolwich tunnel on the way to his sister's house but never reappeared. No trace was found of him until over forty years later when an American man turned up claiming to be that boy. DNA tests confirmed that this was the case but Brenda Joseph, the boy's sister, was not convinced that the story of the facts of the disappearance was entirely true. Brenda called in the detective agency run by Lee Arnold and Mumtaz Hakim.
The man, once John Saunders, now John Gustavsson, proves a bit of a mystery as he seems to do little but visit his sister and family and sit around reading. Now belonging to a very wealthy family, he lives simply and stays in a Travel Lodge. But he does have a mission.
President Trump is visiting London and there is tightened security everywhere. Another case for the agency involves a body found in the sewers near to the American Ambassador's residence. This rings alarm bells with the security services. Drugs gangs and organised criminality also impinge on their lives.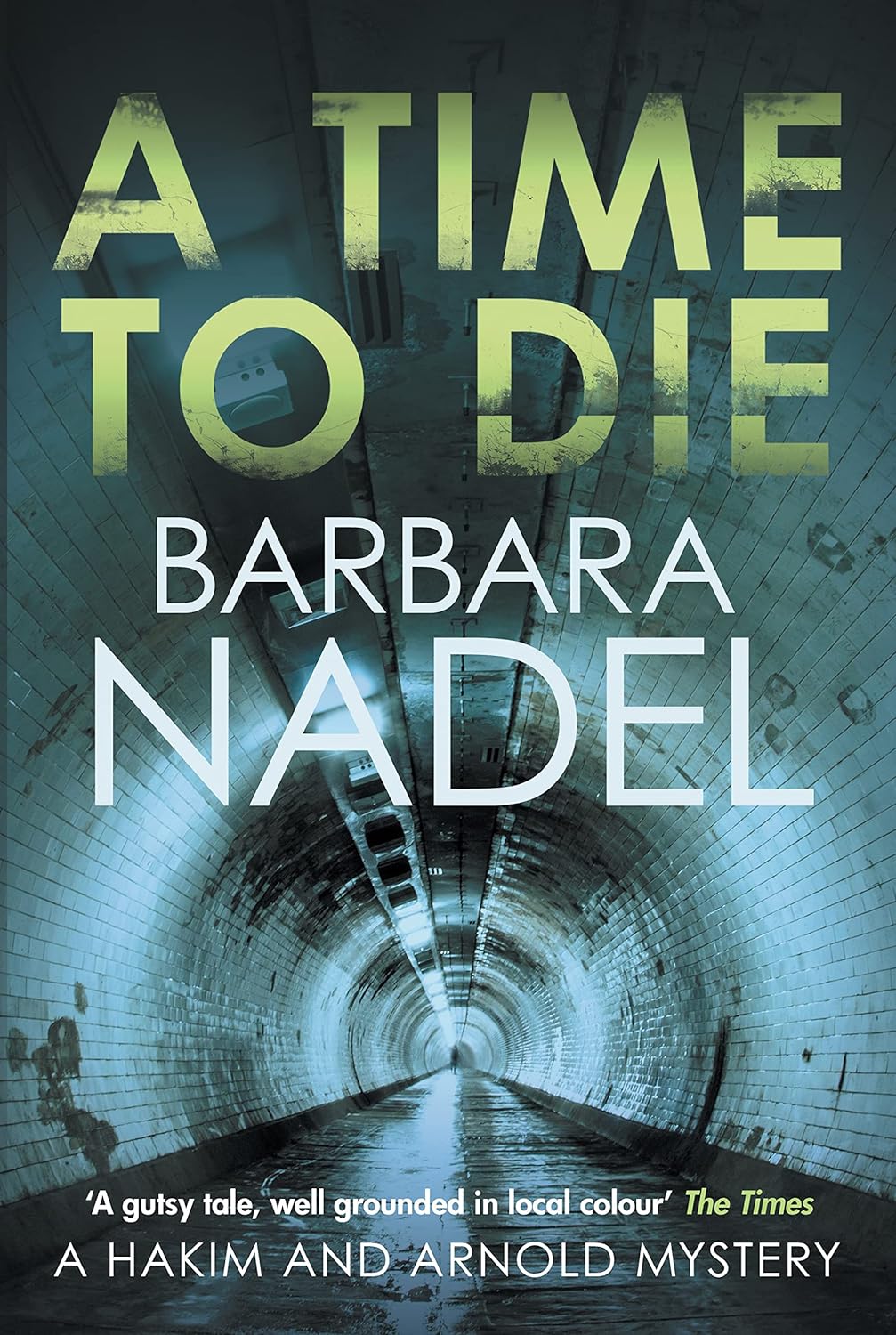 Purchase the book from Amazon.
Review:

Nadel is always bang up to date with the vibes of the East End. The tensions between the various communities and the successful liaisons between them are clearly described. The influx of the trendy and rich young in traditionally working-class areas and the attitudes of the middle-class liberal pseudo intellectuals are clearly described. Nadel writes from a long and fond association with the East End but is clear-sighted and can see it as it is, warts and all. 'A Time To Die' is a cracking good story with a developing cast of characters who grab the attention and engender a long-term interest. As with all Nadel's books, this is another read you simply cannot put down and forget about. Her books are there, like an itch at the back of your mind, scratching away until you have read that final page. Superb.