A Taste for Death
""...I can appreciate why crime writers today claim this book as one of James' finest." "
Synopsis:
Two men lie in a welter of blood in the vestry of St Matthew's Church, Paddington, their throats brutally slashed. One is Sir Paul Berowne, a baronet and recently-resigned Minister of the Crown, the other an alcoholic vagrant. Dalgliesh and his team, set up to investigate crimes of particular sensitivity, are faced with a case of extraordinary complexity as they discover the Berowne family's veneer of prosperous gentility conceals ugly and dangerous family secrets.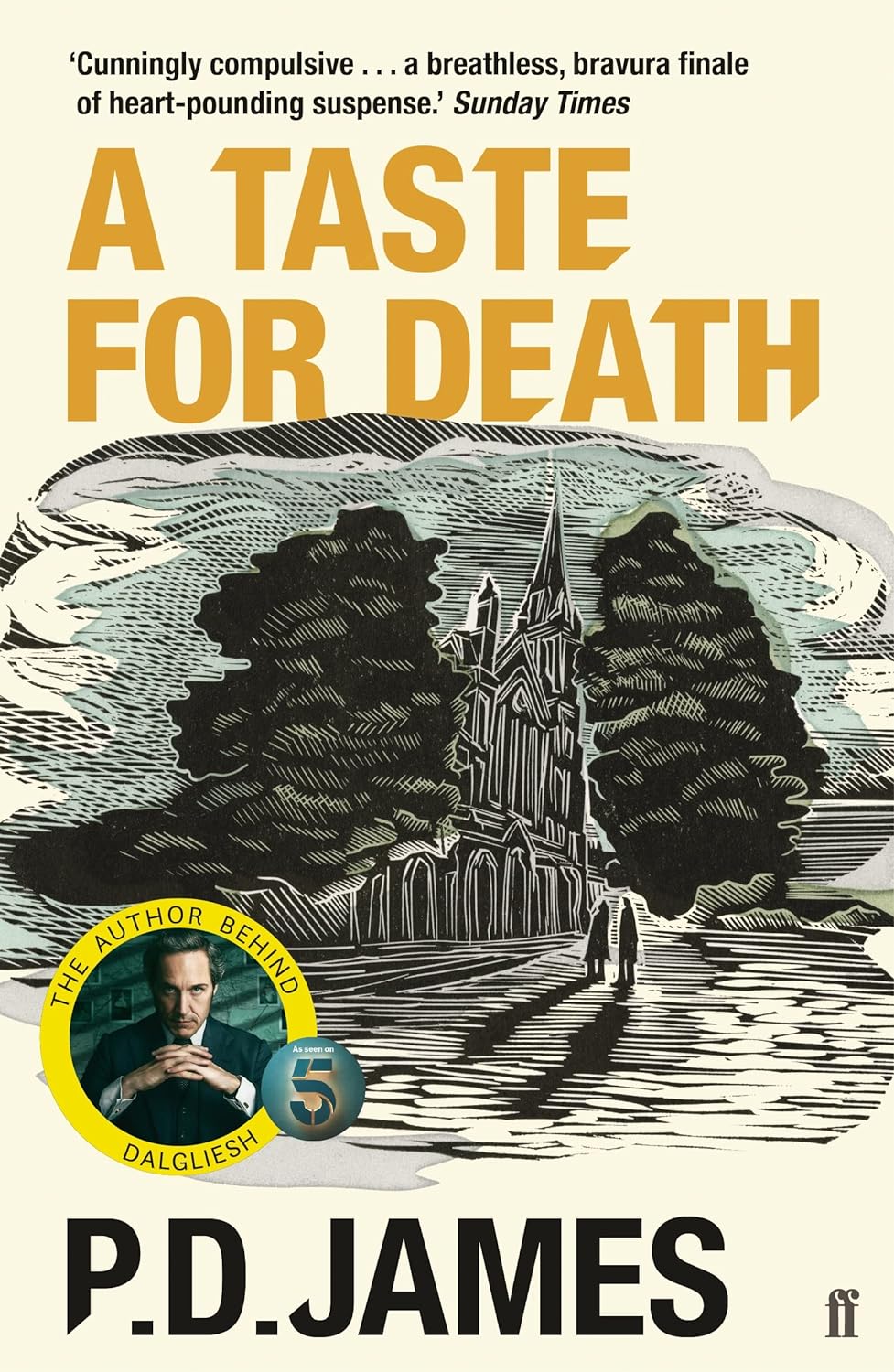 Purchase the book from Amazon.
Review:

It is strange how a thirty year gap will bring an entirely different perspective. When I read this back in the 80s I was in my teens and starting out discovering new crime authors. James was a big name back then, dominating the crime genre alongside Ruth Rendell. James is wonderful at capturing atmosphere and location, transporting you to a cold Norfolk coast, or as described here, a bloodbath in a London church. After ten years away, James was to bring back Dalgliesh with this book that was going to skyrocket her to even greater prominence. However, when I read this thirty years ago I was intrigued by James' story, although I felt I struggled with her prose which at times can be a bit flowery, and I admit to having to re-read certain paragraphs to take onboard exactly what James is trying to say. Fast forward thirty years and I can now appreciate the slight nuances of James' prose and her marvellous characterisation. There are suspects galore and none of them are particularly pleasant. I did remember the killer, so something must have sunk into my teenage brain, but now I have a newfound appreciation for James who I started re-reading from the beginning of lockdown. This still isn't my favourite, (a close run thing between 'Shroud for a Nightingale' and 'Original Sin'), but I can see how James began her trajectory with this particular book which gathered momentum with each subsequent book. This is an atmospheric story, especially the scenes in the church where the murders happen, which will keep you guessing and I can appreciate why crime writers today claim this book as one of James' finest.