A Spot of Folly
""...a brilliant and eclectic collection of stories by a mistress of the art of deception.""
Synopsis:
Ruth Rendell was an acknowledged mistress of psychological suspense: these are ten (and a quarter) of her most chillingly compelling short stories, collected here together for the first time.
Included in these tales, a businessman boasts about cheating on his wife, only to find the tables turned. A beautiful country rectory reverberates to the echo of a historical murder. A compulsive liar acts on impulse, only to be lead inexorably to disaster. And a wealthy man finds there is more to his wife's kidnapping than meets the eye.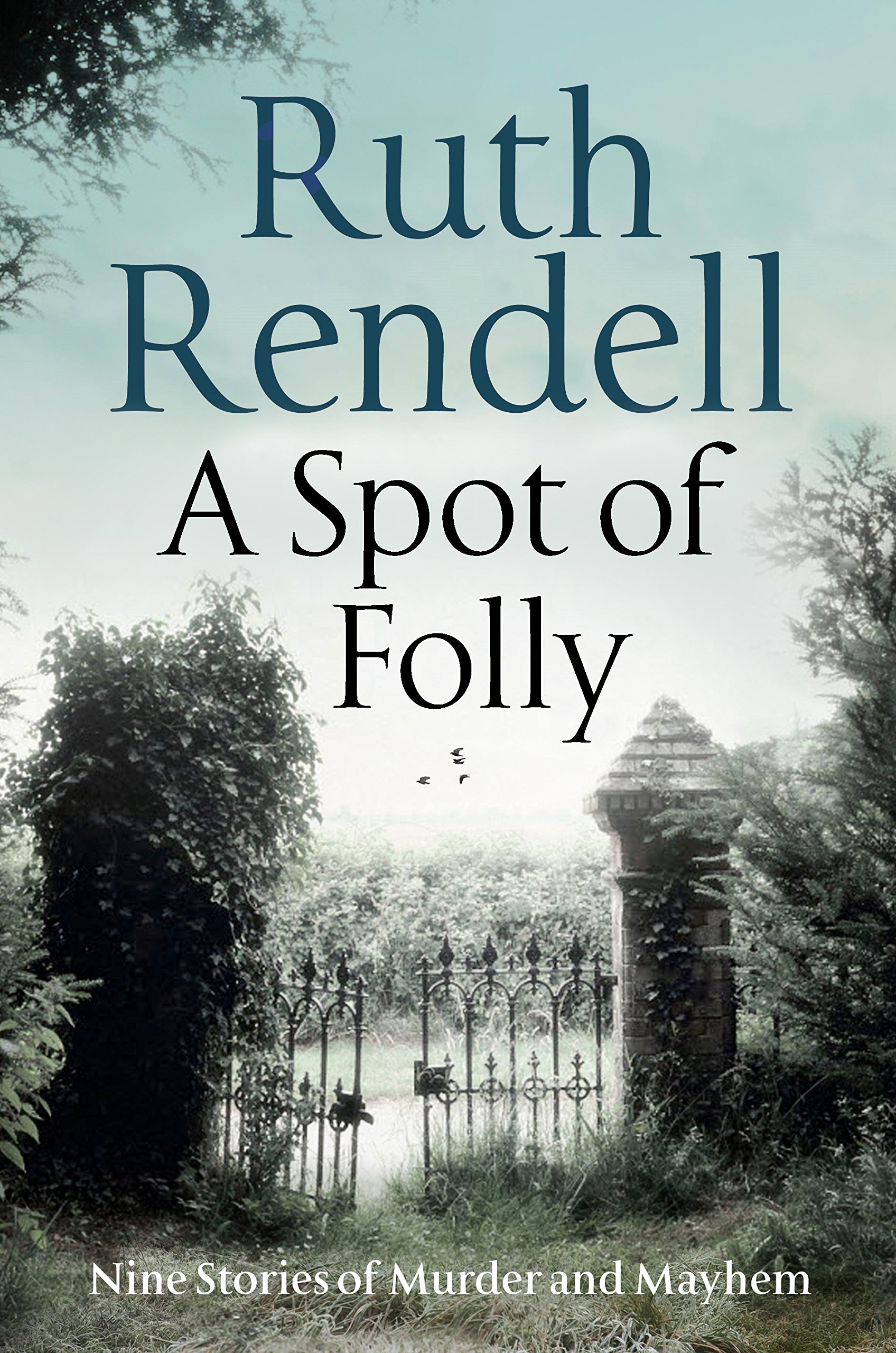 Purchase the book from Amazon.
Review:

Ruth Rendell to me is the best crime writer of recent times. Alongside P.D. James, these two fascinating women changed crime fiction. It was a great sadness we lost both of them within six months of each other. Now we have Rendell's farewell gift… those short stories that have not been included in previous collections. There are some here that are from her early days, 'The Irony of Hate' and 'A Drop Too Much' (which I think is brilliant and definitely shows the dry humour Rendell is known for). Rendell was always versatile. 'The Haunting of Shawley Rectory' and 'The Long Corridor of Time' could be classed as supernatural (Rendell was a great lover of M.R. James) and 'Trebuchet' is a harrowing tale of nuclear war. Also included are 'The Thief' which was part of the Quick Reads series and 'In His Time of Prosperity' which is the only story she wrote under the name of Barbara Vine. It is interesting to see how Rendell developed over the decades. It would have been nice for the publisher to note the year each story saw publication. It is sad that this will be the last Rendell book fresh off the printing line and the last review I will write of a new Rendell book. Even for an old fan like myself, there were some stories here I hadn't encountered and so it was like reading a new Rendell in miniature. It is worth noting that James' last collection of stories, 'Sleep No More' was also released on the same day as Rendell's. It is quite endearing that these two important women of crime fiction should take their final bow on the same day. Both these collections will make any crime fiction fan's day! 'A Spot of Folly' is a brilliant and eclectic collection of stories by a mistress of the art of deception.