A Shivering Turn
""The prose is slim, elegant and unadorned, which makes for easy reading.""
Synopsis:
Jennie Redhead is an Oxford graduate who spent six years with the Thames Valley Police before becoming a private investigator in Oxford. It is the spring of 1974, and a distraught woman - Mary Corbet - walks into her office and asks Jennie to investigate the disappearance of her daughter, Linda. She is convinced that Linda is dead, but her husband Tom and the police are convinced that she has run away to London.
Jennie also thinks that Linda may have run away, but reluctantly accepts the case. In doing so, he finds herself drawn into the darker side of Oxford - the grubby pubs, the faux genteelness, and the greed and lasciviousness of the more privileged students. She learns of a society called The Shivering Turn, formed by the students of St Luke's College, and of an obscure poet called Robert Cudlip. It is from one of his poems that the words 'The Shivering Turn' is taken. Jennie, however, is convinced that there is more to the Society's name than that.
The founding member of The Shivering Turn is Crispin Hetherington, an arrogant student from a privileged background. He is dismissive of Jenny's investigations, and, along with other members, gives nothing away. But Jennie perseveres, and soon she makes significant discoveries that lead her to a resolution of Linda's disappearance, and the burning question - is she still alive, or is she dead?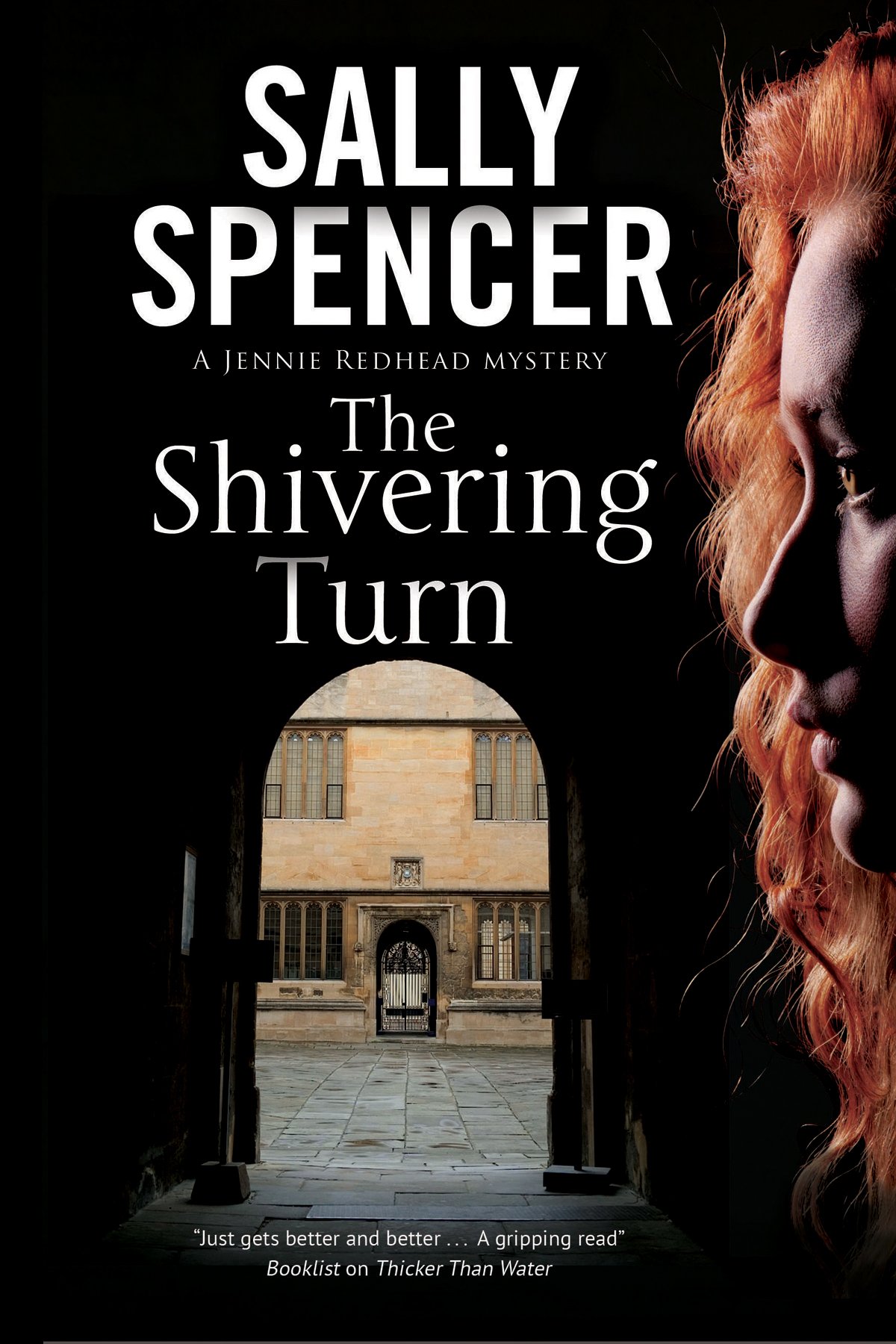 Purchase the book from Amazon.
Review:

Sally Spenser is the pen name of husband and wife writing team Alan and Lanna Rustage, creators of the Sam Blackstone and Monika Paniatowski crime books. 'The Shivering Turn' is the first in this new series. Jennie is a feisty, intelligent yet also a flawed, vulnerable and complicated woman. She drives the plot forward, rather than having the plot drive her, as happens in so many books nowadays. The prose is slim, elegant and unadorned, which makes for easy reading. Oxford University and its traditions are beautifully described, not by paragraphs of turgid prose, but by the way they interact with and move the plot forward. And, of course, there is the city of Oxford itself. This is not Morse's Oxford - this is a city which has an underbelly and a seedier side as well as privilege, rank and scholarly endeavour. The ending comes as a surprise, though perhaps this reviewer should have seen all the signs. If the later books in this series are as readable and enjoyable as this one, Jennie Redhead will garner a dedicated crowd of readers.